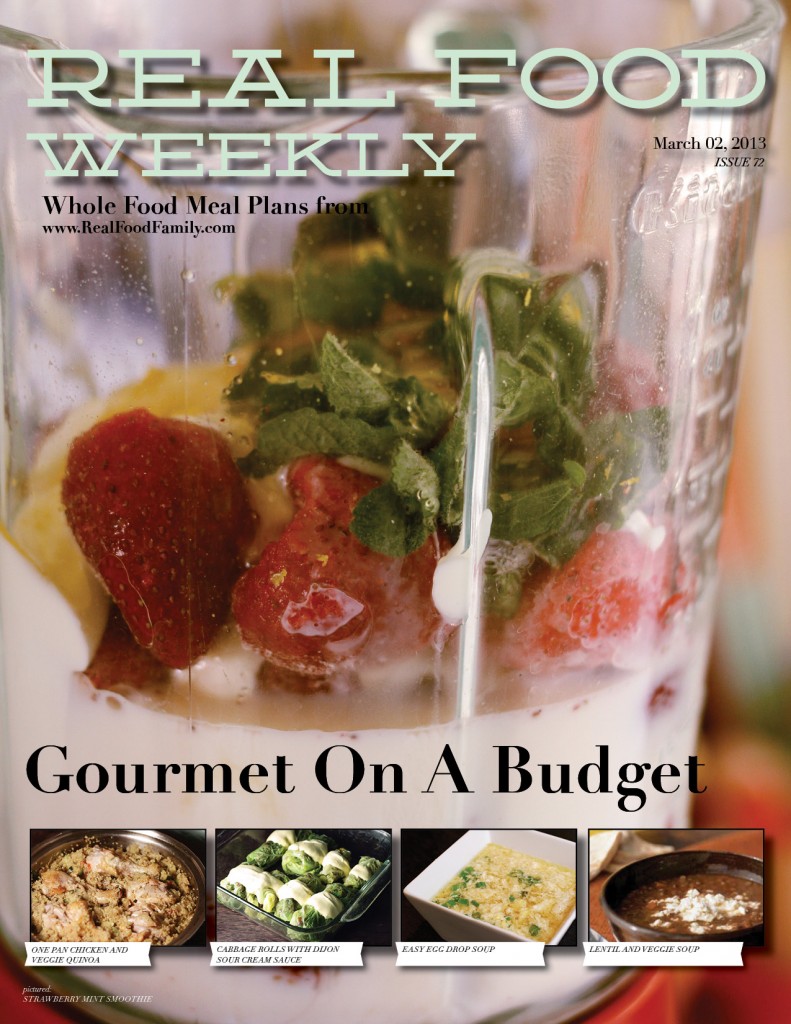 The name this week says it all. Recipe this week are meant to help save you a little more cash than usual, while featuring delicious flavor and seasonal foods. Just because you save money doesn't mean you sacrifice delicious food that your family will love.
Log in below to download your meal plan.
Not a member yet? Click here to learn more about Real Food Weekly and Sign Up!
Click here to download your Gourmet On A Budge Meal Plan
  [/private]