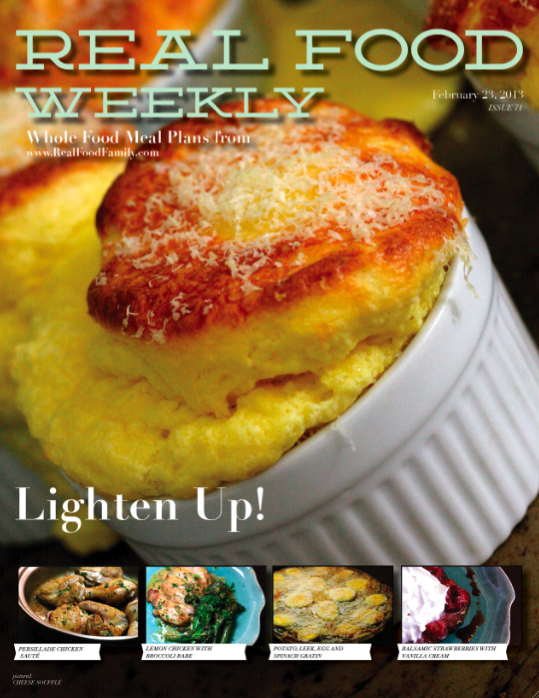 This week features light, refreshing meals that should make you feel good. This week also features the basic nourishing recipes every home should be making as often as possible: homemade chicken soup (or stock) and traditional sauerkraut, lacto-fermented to provide beneficial bacteria, enzymes, vitamins and minerals.  Maybe you'll feel light enough this week to flutter to the gym, too!  
Login below to download your meal plan.
Not a member yet? Click here to learn more about Real Food Weekly and Sign Up!
[private] Click here to download your Lighten Up Meal Plan [/private]