Maybe it's because I am a former (maybe still) professional dancer, but I can't go a day without stretching. When I don't spend time stretching, my body feels depressed…seriously. As part of my new weekly 10-minute workout videos, I also made this "Basic Stretch" video that I encourage you to follow daily and after any workout. If you want to gain flexibility and help your body recover from workouts, it is always best to spend time stretching.
Take your time! Don't just "bounce" through your stretches…sit in them and take your time. Breath deeply, "feeling" the oxygen reach the muscles you are trying to stretch. Hold a stretch as far as you can go, then go a little further or deeper in the stretch. Make it a goal to stretch every day. Keep track of your progress…I'm sure you'll see the benefits!
The following is a video then picture guide. I encourage you to follow the video guide first, if you can, since it is much more detailed.
Disclaimer: The owner/author of this blog/video do not take any responsibility for damage or injury resulting from viewing and participating with this video. Watch at your own risk. Continuing in this post means you agree to Real Food Family's Terms and Conditions.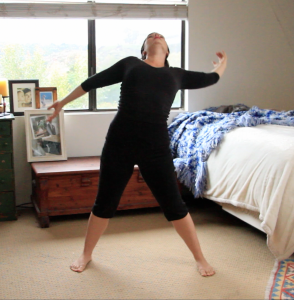 Good job!
Repeat daily, or multiple times per day! Stay healthy, my friends, and make sure to sign up for my nutritious Real Food Weekly Meal Plans!