Then Jesus declared, "I am the bread of life. Whoever comes to me will never go hungry, and whoever believes in me will never be thirsty." John 6:35
I LOVE SOURDOUGH!
This is a foundation recipe for my SOURDOUGH CLUB!!!
I created this recipe based on many different approaches to baking bread. Some people will think my method is crazy or unorthodox. I don't really care, though, because it's good.
Out of the mouth of my dad….This bread tastes just like San Francisco!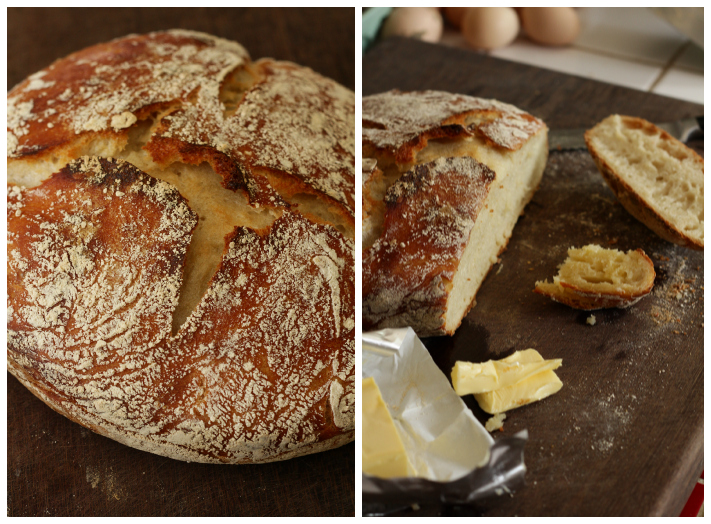 Magic Sourdough Boule
You will also need a 10 or 12 cup French Oven, cast iron preferred (like this).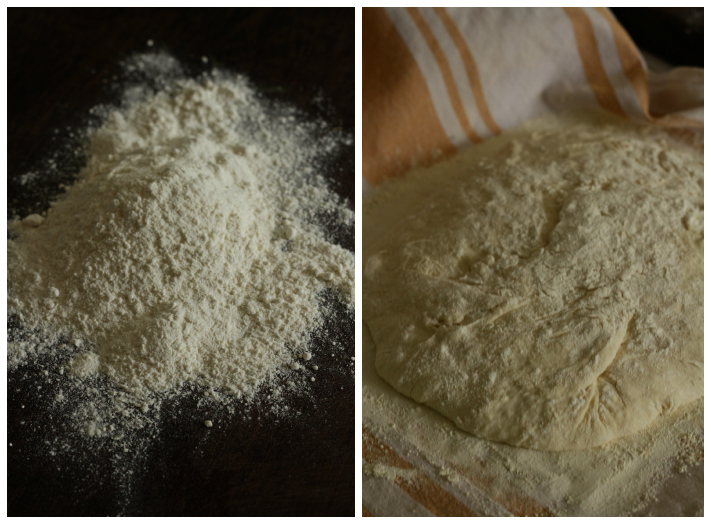 *How to get 2 1/2 cups of sourdough starter:
These are the steps I take to get enough starter to begin a recipe. I'll start on a Friday night and I'm baking my bread on Sunday morning before church.
Take my dormant starter out of the refrigerator- usually there is about 1 – 1 1/2 cups of starter in the jar when I store it in the refrigerator.
Remove all but 1/2 cup of the starter and put it in a separate jar or large bowl, then feed the new jar with 1 cup water and 1 1/2 – 2 cups flour. Loosely cover with a lid or kitchen towel and let it proof for 12-24 hours.
Feed my original starter (old jar) with 1/2 cup water and 1 cup flour. Let it proof for 12-24 hours, then return it to the refrigerator.
My new jar/new bowl starter is bubbly and risen well (usually Saturday morning if I started on Friday night), so now I move on with the recipe below.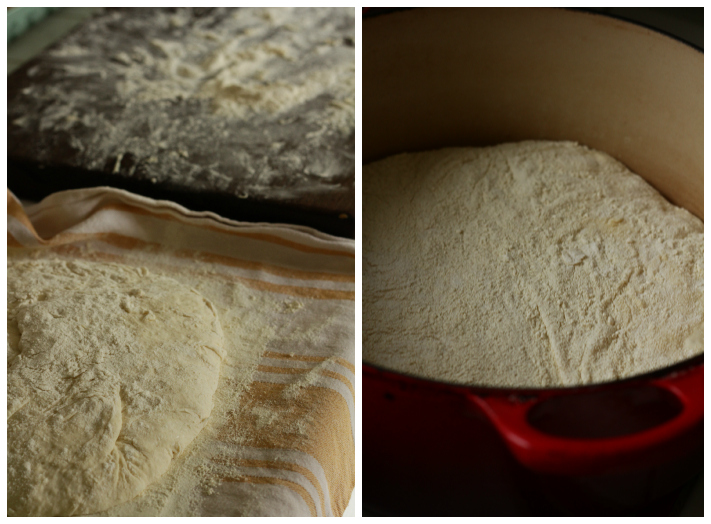 To make the bread:
Stir 3 cups flour, salt and 1 1/2 cups water into the 2 1/2 cups of starter. Add more flour or water, as needed, to achieve a very wet dough…not quite a batter, but just thicker than a batter.
Cover the dough with a kitchen towel and let it proof in a warm place for 12-24 hours. (I do this on Saturday morning so it is ready to bake on Sunday morning.)
Preheat the oven to 450°F.
Place a large French Oven (cast iron preferred) in the oven for 20 minutes so that it gets very hot.
Place a cup of flour on a large linen kitchen towel (smooth dish towel), then spread the flour across the towel.
Carefully pour your sourdough onto the flour on the towel. Quickly fold the dough so that the entire surface of the dough gets covered in a thin blanket of flour.
Remove the hot pot from the oven (with oven mitts!) then quickly pour the flour-coated dough into the pot. Shake the pot to evenly distribute the dough across the bottom. Cover the pot and bake for 30 minutes.
Remove the lid of the pot and bake for an additional 25-30 minutes, until a dark golden crust forms and you can knock on a hard surface.
Carefully remove the boule from the pot and let cool completely before slicing (if you cut into it too early you will loose the moisture in the bread).
Enjoy with globs of butter, organic jam, cheese, soup….YUM!!!!