Real Food Family presents Real Food Weekly, Whole Food Weekly Meal Plans with Recipes, Shopping Lists and More!
Real Food Family's Real Food Weekly Meal Plans are a perfect way to keep your family on a whole food diet and lifestyle.
Certified Nutritional Therapy Practitioner, Roz Mignogna (NTP), creates four dinner meals plus extra recipes every week that are wholesome, nourishing, nutritious and delicious.  Recipes focus on real, whole foods that are in perfect nutritional balance, are packed with essential nutrients, and are delicious…even for the kids!
You want to eat well and make sure your kids have the best nutrition possible, but you are still left with the "what's for dinner?"dilemma every night.  Real Food Weekly represents hours of planning, recipe testing, and shopping list organizing with professional nutritional analysis.
All you have to do is
PRINT
GO SHOPPING
COOK AND ENJOY THE PEACE OF KNOWING YOU ARE NOURISHING YOUR FAMILY WITH DELICIOUSLY HEALTHY FOOD!

Each REAL FOOD WEEKLY Mailer Includes:
What's For Dinner: 4 full dinner plans with recipes per week (Just enough that you'll get great nutrition every week.  Not too much that you'll get overwhelmed and quit the program.)
Meals are created with whole, seasonal, nourishing ingredients that are packed with essential nutrients
Meals are nutritionally balanced (carbs/fat/protein) and satisfying
Recipes are created to support a traditional foods/whole foods diet, and specific diet plans including the Blood Sugar Regulation Diet and Low-Carbohydrate Diet.  Other diets that easily fit with Real Food Weekly plans, but may require some ingredient substitutions, include the Gut and Psychology Syndrome Diet (GAPS), Gluten-free diet, Maker's Diet, and other related plans.
Preparation and cook times are noted on all recipes, and the plans include a timeline for make-ahead or early preparation directions.
Usually one of the four meals includes leftover ingredients from the other three main meal recipes
Leftover ingredients can often be used for lunch or even breakfast!
Meals are designed for families of 4-6 grown people, but can be altered to serve more or less
Meals are tested by a real husband and young kids, so they are designed to be family friendly, aka "kid friendly", yet enjoyable for parents.
Recipes are easy to follow and usually require 30 minutes of hands-on cooking time or less! A schedule is outlined on every Real Food Weekly plan and preparation and cooking times are noted on recipes.
Base Recipes will be included in the plan, which are homemade recipes for sauces, condiments, and other things that can be purchased pre-made.  The shopping lists will note what to buy if you want to make these more nutritious options at home, or if you just want to buy the pre-made option.
Enjoy beautiful pictures of finished recipes so you know what it should look like!
Print and Shop:
Organized shopping lists with spaces for you to add your own extra meal items
Extras:
Bonus
Recipes may include Dessert, Soups, Snacks, Condiments, Beverages, or Holiday Specials
Nourishing Additions:  Ultra-Nutritious and Healing Food Recipes
Special tips and suggestions in recipes and shopping lists to enhance your meals with special nutrition
Practice preparing ultra-nutrient packed traditional foods by soaking, culturing, fermenting, and sprouting, and learn why they are so good for you!
Save money.  Save time.  Save your health!
Pricing:
$8 per month
$75 for prepaid year (Save $21)
Pay-Per-Post Membership: For $5 per year, you have the ability to browse all meal plans and member-only content and only purchase what you want (typically $2.50 per post).
Not sure if you'll like it?  You can try it out first:
All Real Food Family Members also enjoy special issues and savings such as holiday planners, recipe guides, and more!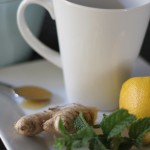 What the doctor has to say about Real Food Weekly: "If all of my patients followed these weekly plans, I'd be out of a job!  I can't stress enough the importance of a nourishing diet like this for all ages and stages of life.  I hate seeing people on unnecessary medications, when a real food diet could make all the difference.  Modern diets just don't cut it.  We need to get back to traditional foods."                    
-Dr. Andrea Roberson, Family Practice Physician, Mission Viejo, CA
Real Food Weekly Meal Plans are sent right to your e-mail inbox with a downloadable PDF file attachment that you can print out or keep right on your computer.  (All color pictures are on the first page, so you don't have to print the first page if you want to save your printer ink!)  You can also find the PDF files on the Real Food Weekly Meal Plans posts, which requires subscribers to Log-In to see.  Real Food Weekly is e-mailed out and posted on the website every Saturday so you can read through it and make your shopping and cooking plans for the upcoming week.  When you purchase your membership, access will be granted to all meal plans posted after your purchase date.  Contact Roz via e-mail (Roz@TheRealityChef.com) if you have questions or concerns about your meal plans.
You can cancel your monthly subscription at any time!  Simply unsubscribe on your member details page and you will not be charged again- no questions asked!  Refunds may be issued by contacting Roz@RealFoodFamily.com.