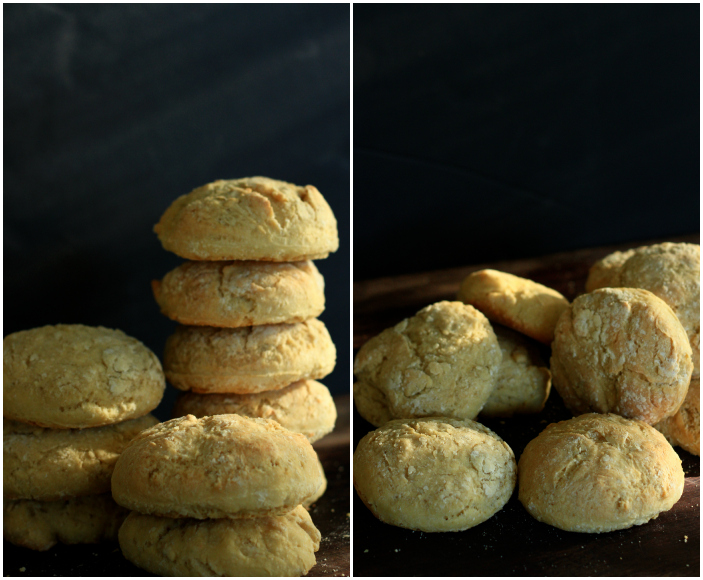 I am loving my explorations in sourdough!
If you follow and/or joined my sourdough club you will find everything you need to get started with sourdough. (There was a little pun there…you need purchase a starter to get started. Man, it doesn't stop.)
Once you have a happy, healthy little starter, you can start making delicious sourdough recipes. I like to take my starter out of the fridge every Friday or Saturday morning, remove some of the starter to begin building for a recipe to be made on Sunday, then feeding and proofing my starter to put him back in the fridge. If that doesn't make sense to you, refer to the Sourdough Club for all the instructions you need to get started.
In the instruction guide from Cultures for Health (where I get my starter), there is a recipe for Sourdough Biscuits. This recipe is exactly what is in the guide from them, but you can experiment and add herbs, cheeses, bacon, and pretty much anything else that sounds good in a biscuit. All you need to serve this with is globs of butter and maybe some raw honey or homemade jam.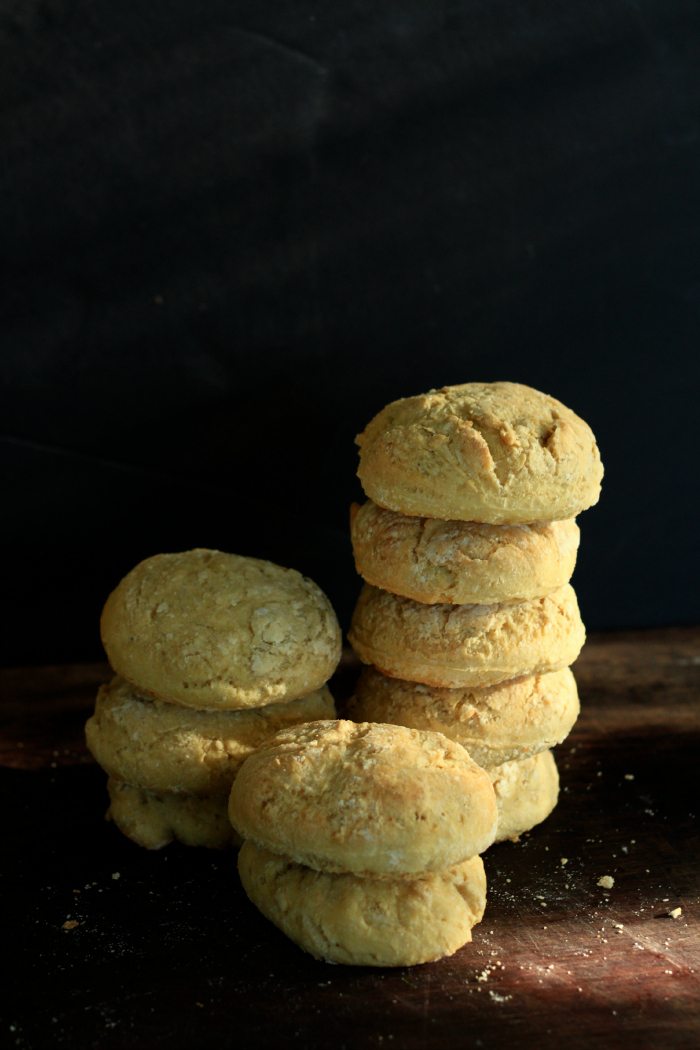 Ingredients:
1 1/2 cups flour

2 teaspoons baking powder
1/2 teaspoon baking soda
1/2 teaspoon salt
1/4 cup coconut oil (I used butter)
1 cup fresh sourdough starter
Sift the dry ingredients together and cut in the coconut oil or butter. Add the sourdough starter and mix just until blended (do not over mix!). Place the dough on a floured board and kneed lightly. Roll the dough to 1/2-inch thickness and cut the dough into biscuits. (Be efficient with the dough and the number of biscuits cut because biscuits from the first batch will be more tender than those made after subsequent rolling of the dough.) Place the biscuits on a greased cookie sheet and brush the tops with melted butter. Let rise one hour in a warm place. Bake at 425 degrees for 20 minutes. Makes 10-12 biscuits.