Today I decided to finally get back to work in my yard since the desert-like August heat has finally left (for now).  I went to clear out a deep planter box that I thought was unsucessful this season, and when I started to pull, this is what I found!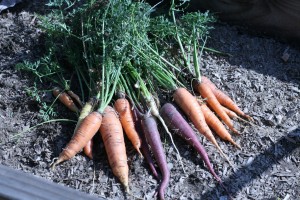 Eden was definitely excited to pull these little gems…guessing what color they might be.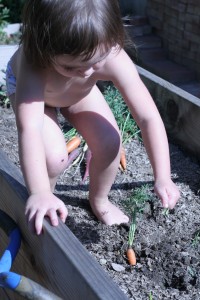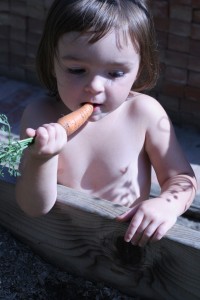 A garden bride with a carrot bouquet!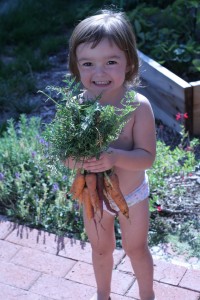 I made maple-caramelized pan-roasted carrots…but that recipe will be available to my meal-planning customers in about a month.  (Yes, I'm finally starting my meal-planning business back up!  More info coming soon.)
Then Eden decided to be absolutely adorable with daddy's hat.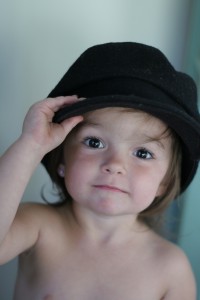 And Mia, the cat, decided that this was quite a perfect place for half a cat to fit into.