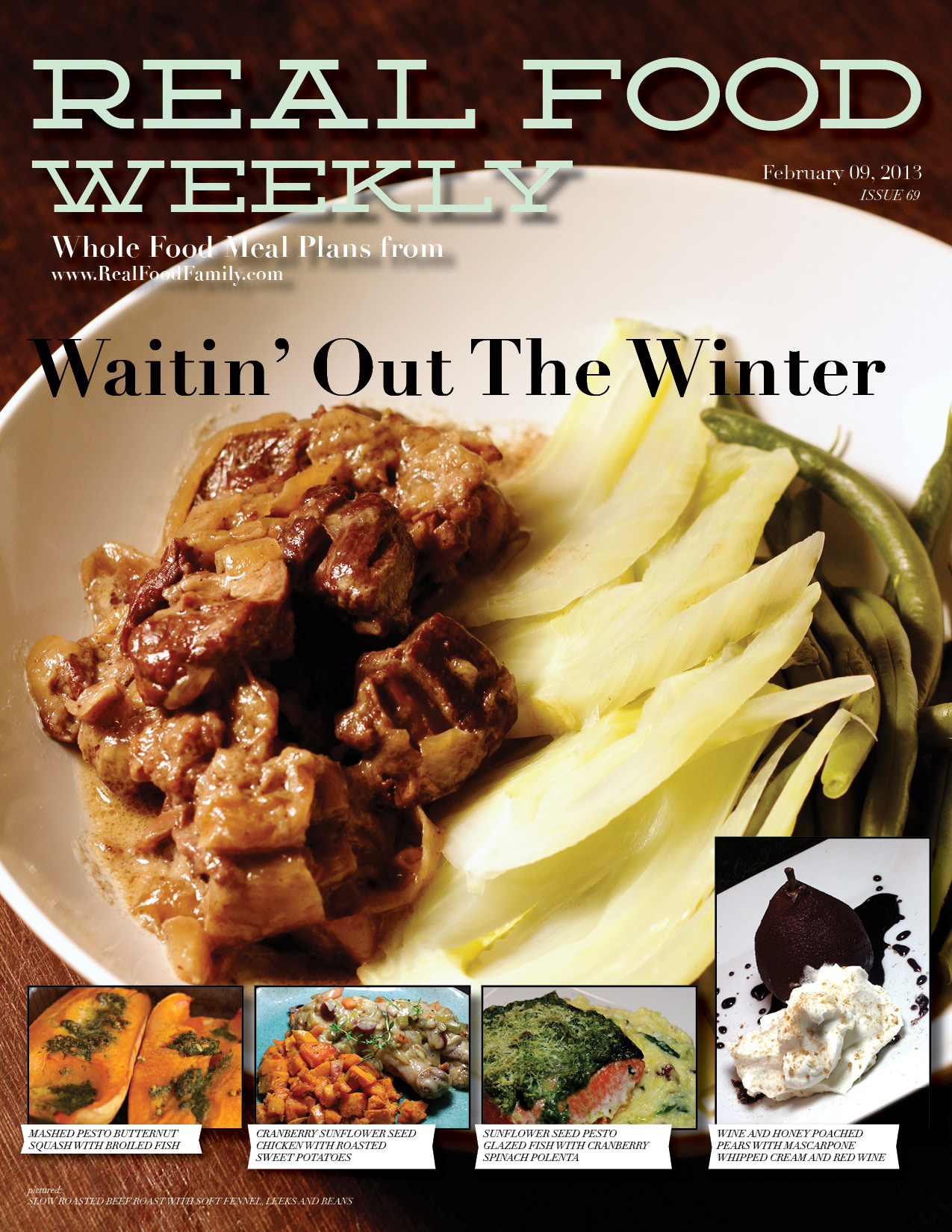 Okay…the truth is, the best weather of the year is happening here in Southern California. It's green, chilly and wonderful. The rest of the country, however, is surely in that frustrating time of the year when everyone is just waiting out the winter, dreaming of longer, warmer days. This week's recipes are meant to warm your kitchen and your tummies. The kefir and kefir smoothies will help you stay healthy and fight winter bugs, too. Stay warm!
Login below to download your meal plan!
Not a member yet? Click here to learn more about Real Food Weekly and Sign Up!
[private] Click here to download your "Waitin' Out The Winter" Meal Plan.  [/private]