Let us know; let us press on to know the Lord; his going out is sure as the dawn; he will come to us as the showers, as the spring rains that water the earth. Hosea 6:3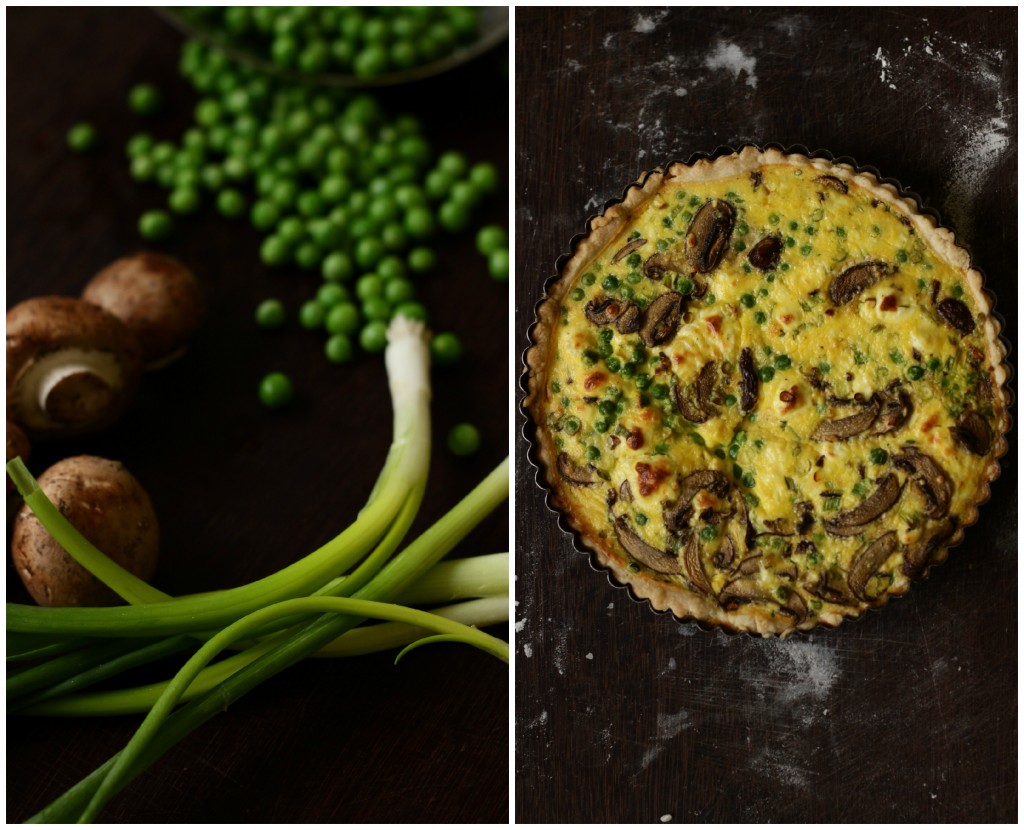 It has been so beautiful here lately as we enjoy spring at its finest. While I'm trying to fully enjoy the amazing weather, I'm also trying not to think about how stinkin' hot it's going to be this summer. (Uggghhh…don't think about it!!)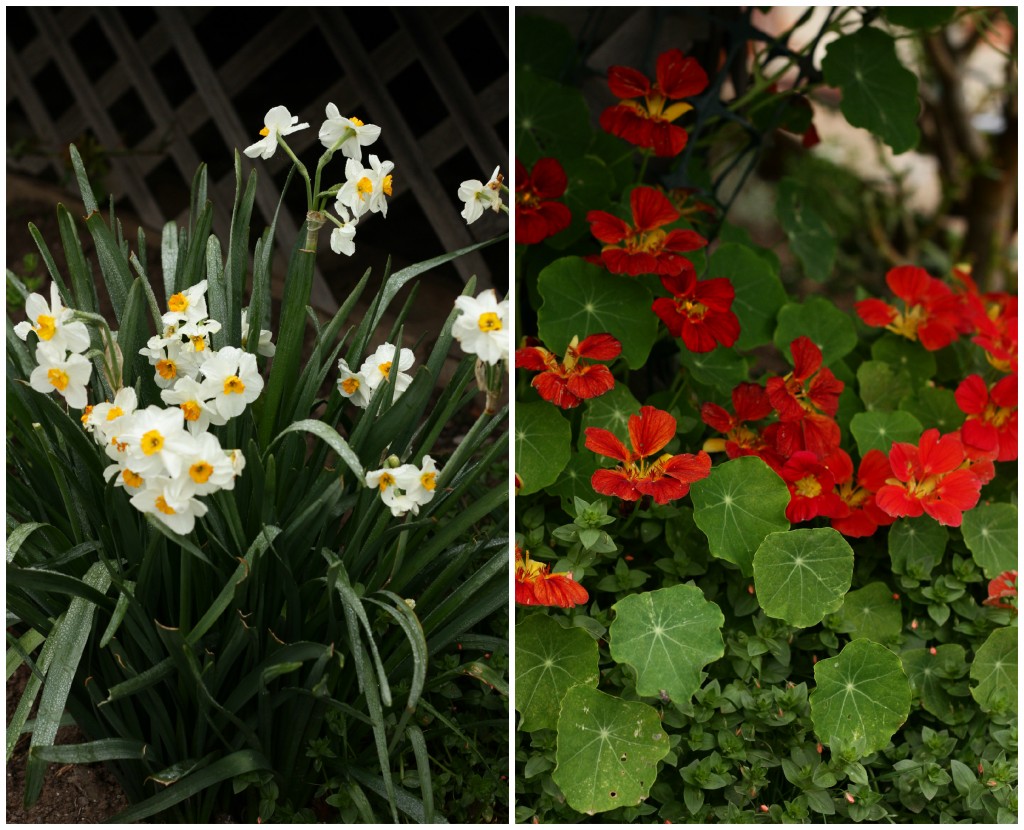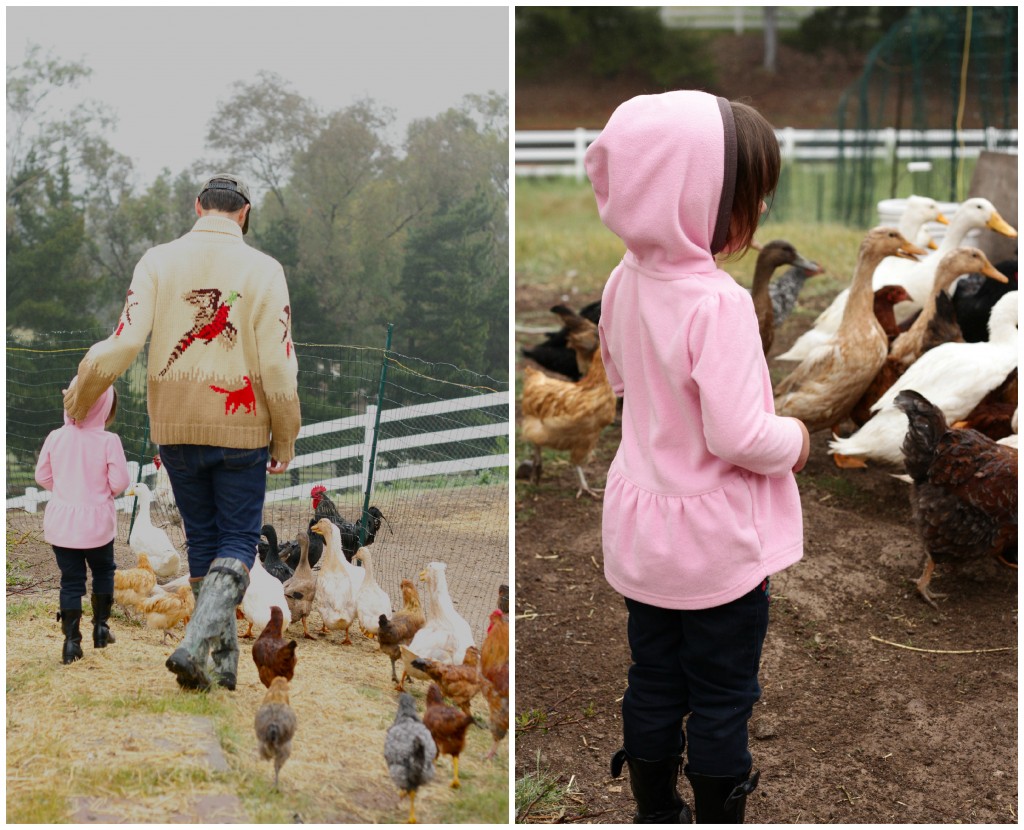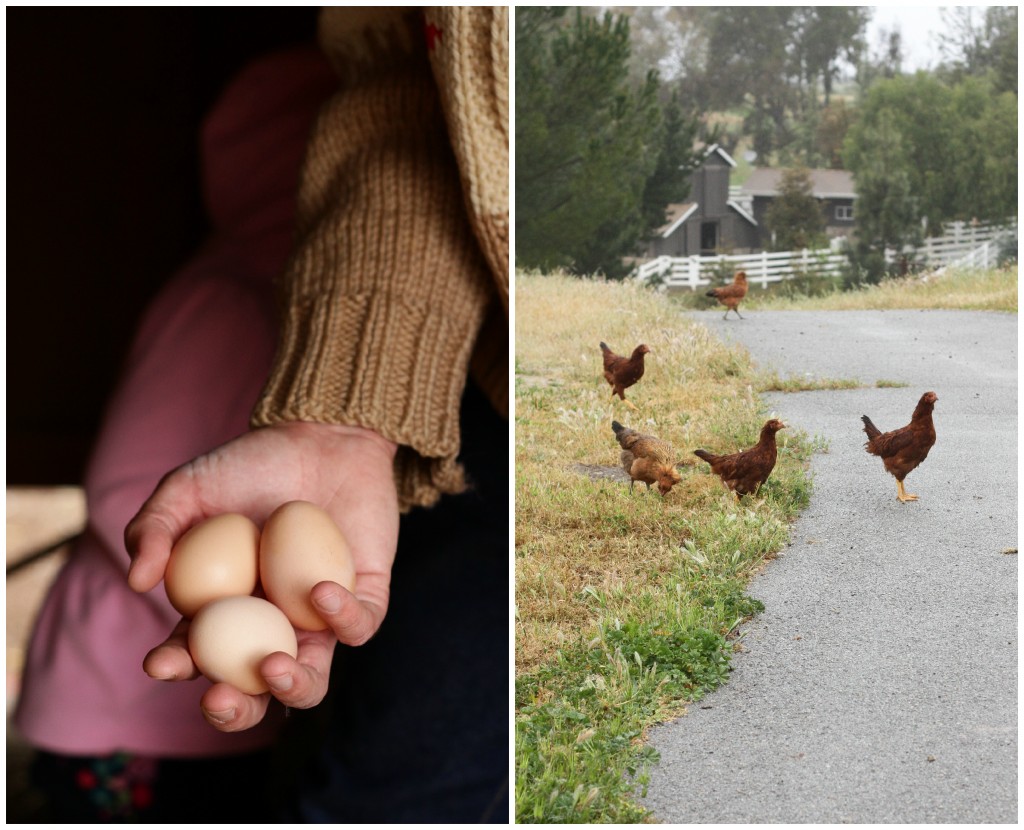 When I think of spring, the word "delicate" comes to mind. Delicate foods like asparagus, fresh herbs and peas are in season. Delicate baby chicks are swarming our homestead and many of our neighbors have new baby goats, horses and sheep.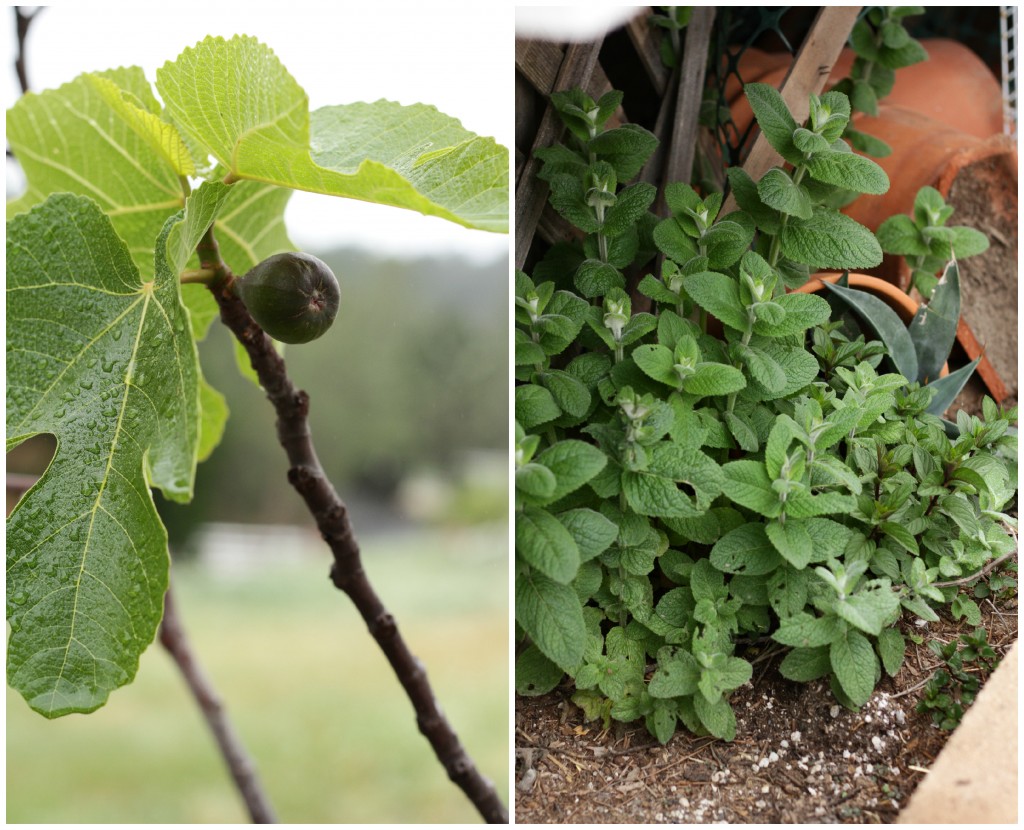 Everything is still green and gorgeous. I've planted some new California native plants that will hopefully make it through the hot, dry summer. Of course as I'm writing this my chickens and goats have destroyed tasted most of the new plants despite my efforts to pick varieties that my animals aren't supposed to like. Fortunately I've only had a few plant casualties.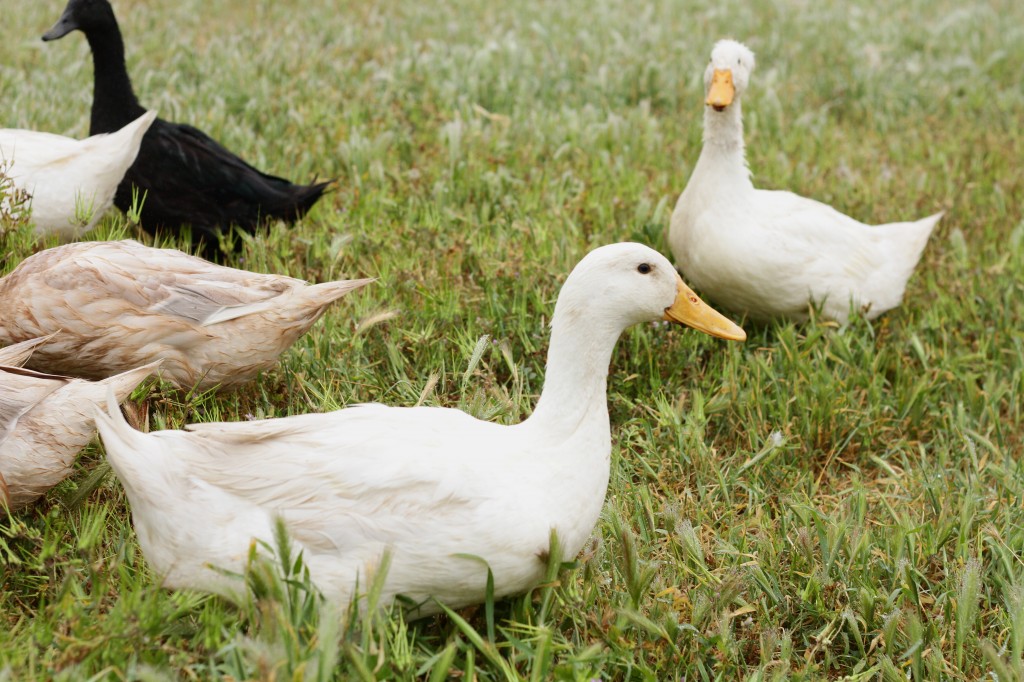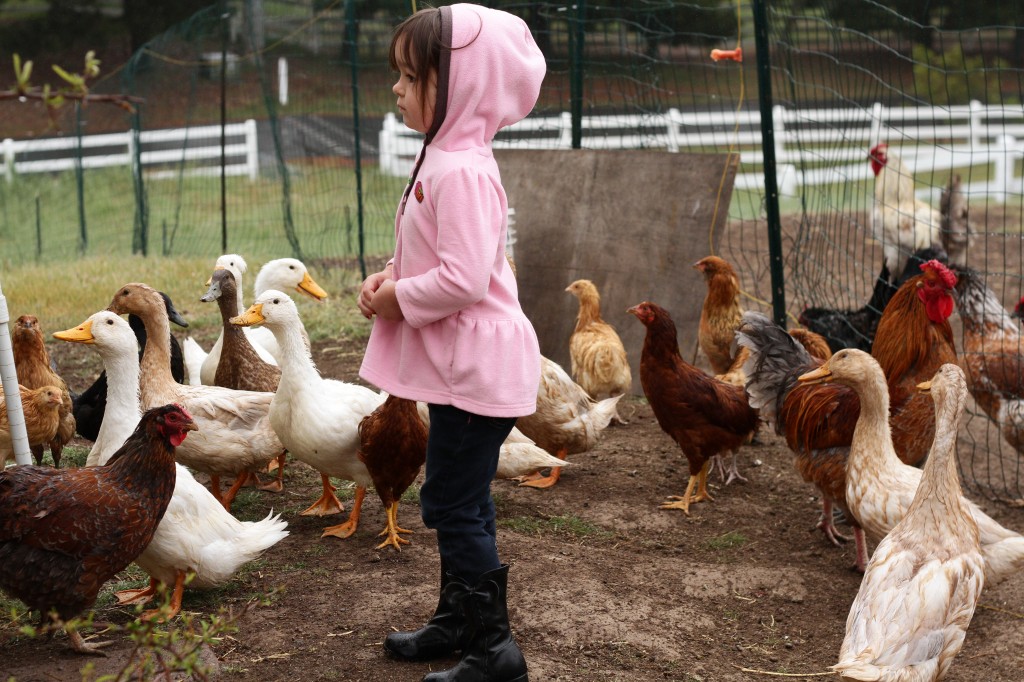 Before church on Sunday I wanted to make a spring quiche. I wanted to fill the quiche with delicious spring vegetables without having to pre-cook any of the ingredients on the stove. (Anything to avoid doing more dishes.) The outcome was  a velvety quiche with surprise flavors and textures- like goat cheese and peas you get to pop in your mouth.
The stars of the show were green peas, mushrooms and green onions…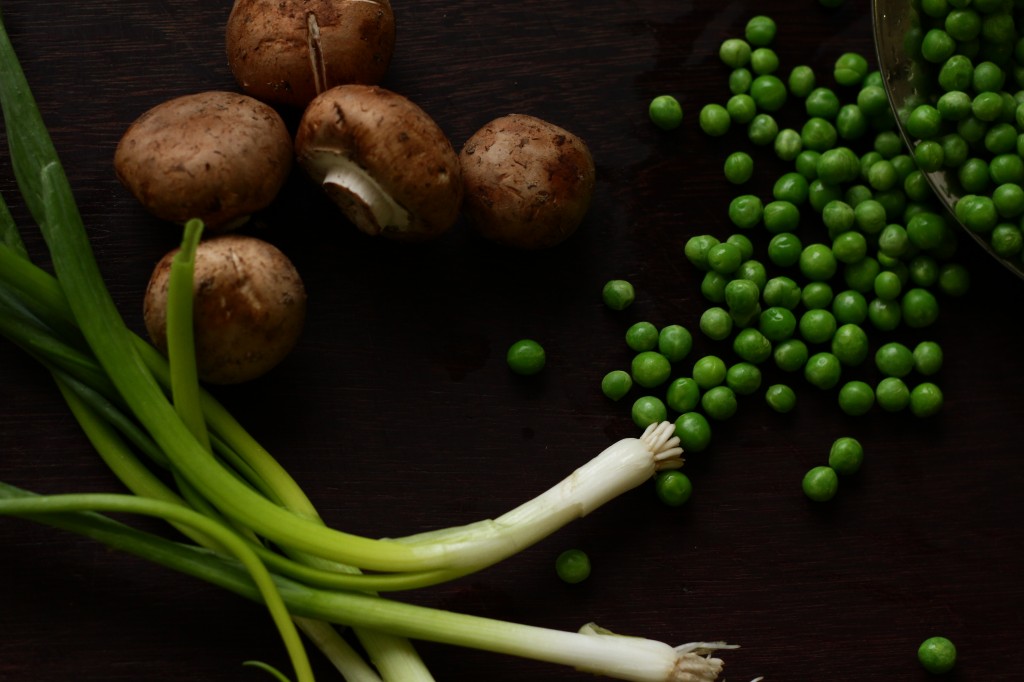 duck eggs, fresh from our own ducks…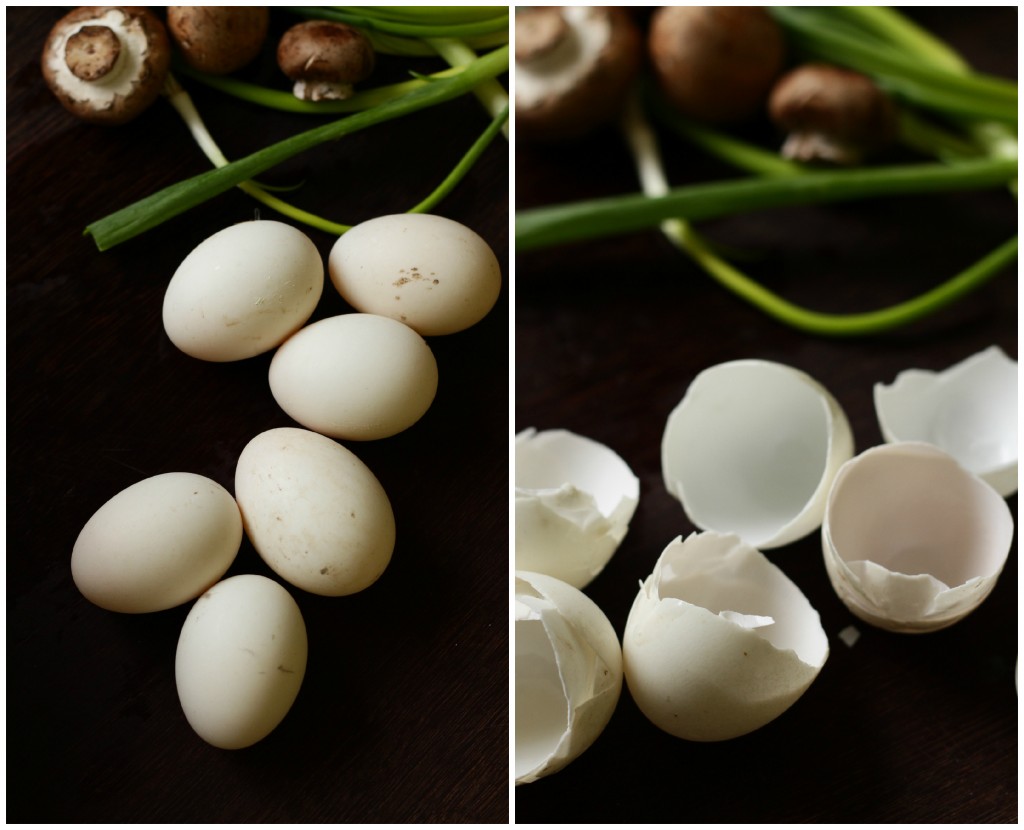 cream…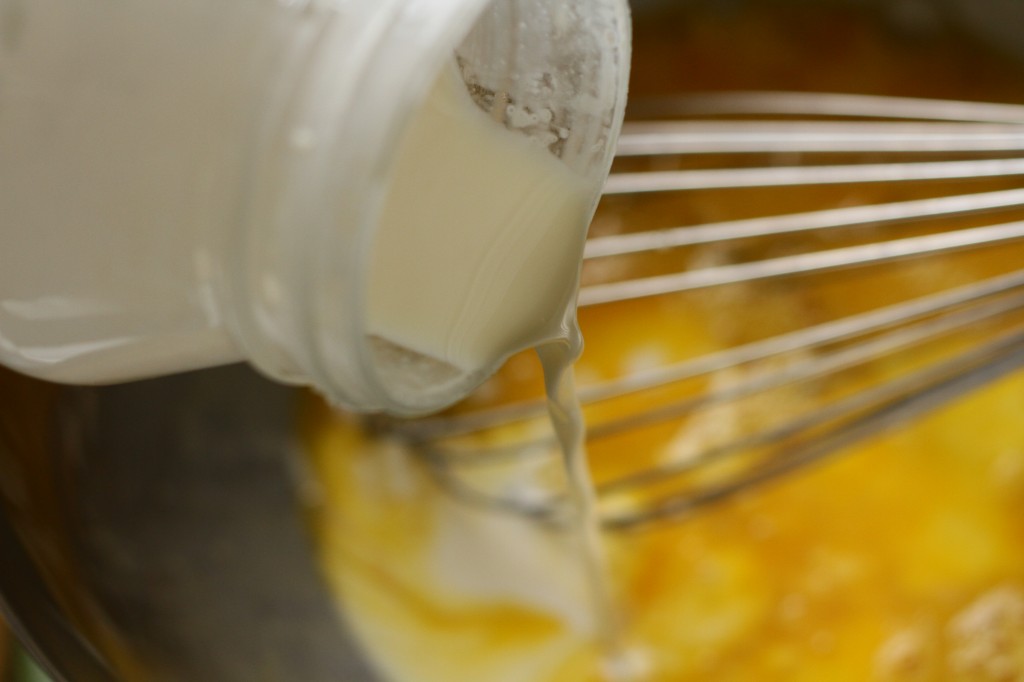 goat cheese…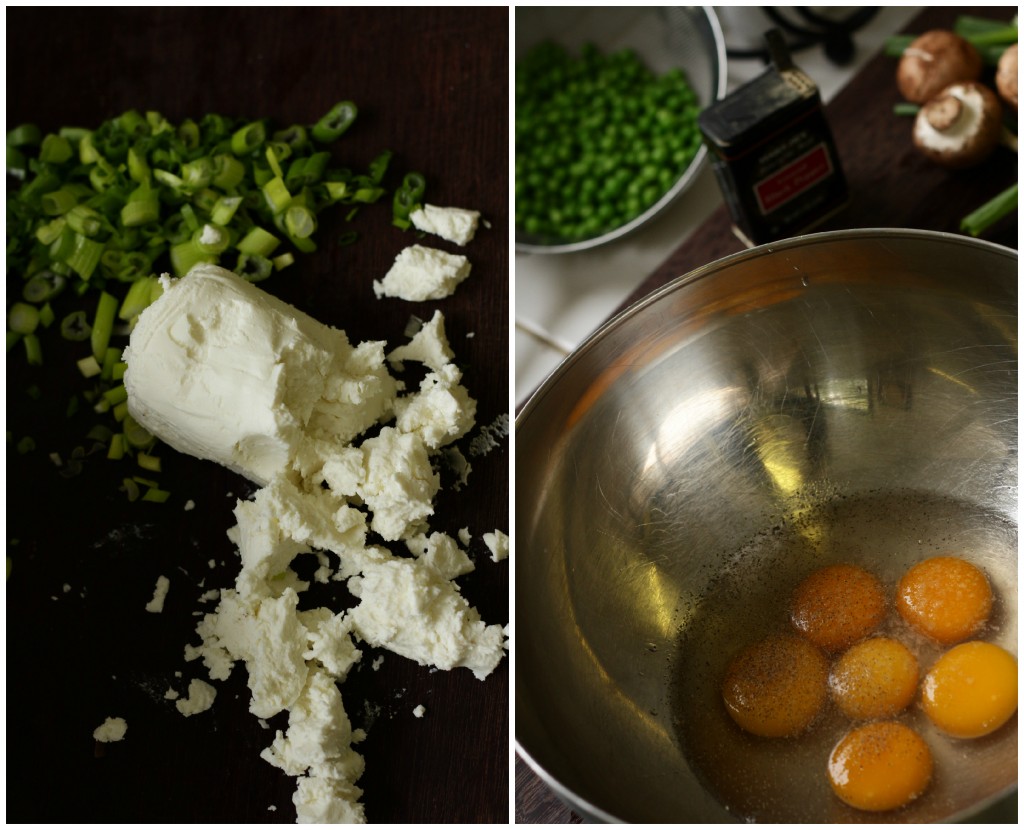 and a perfect butter (and lard-optional) pie crust.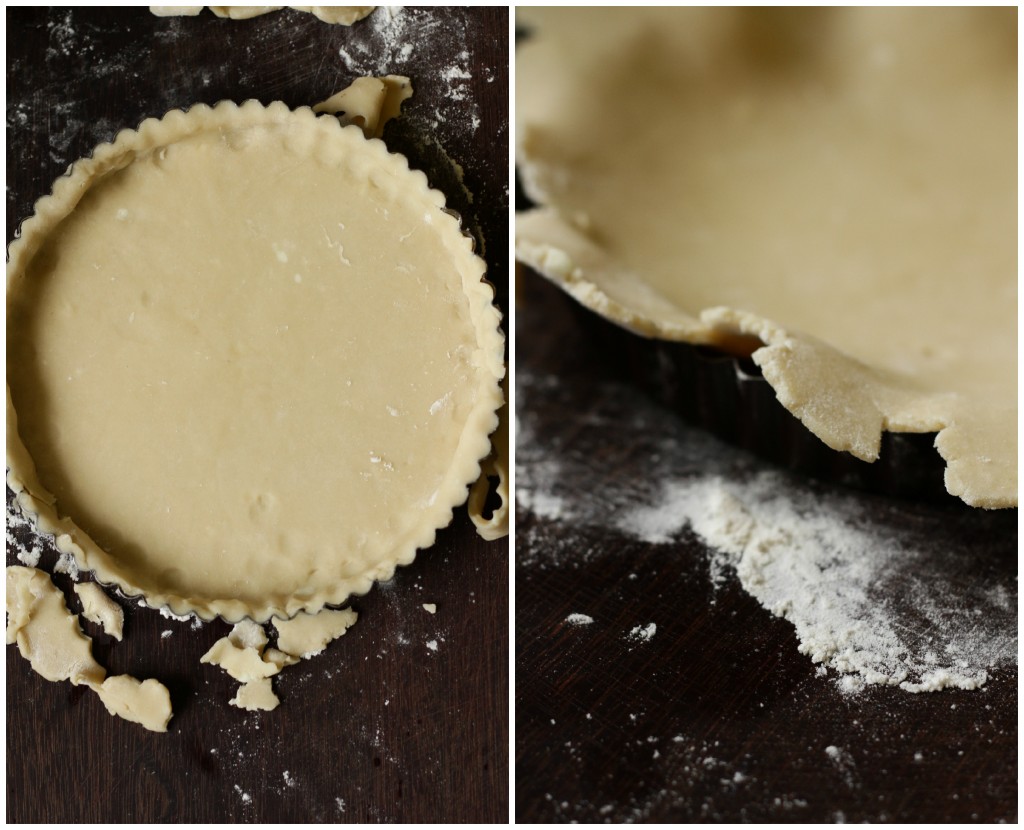 Here's the recipe:
Spring Duck Egg Quiche
Total Time: 45 minutes
Ingredients:
8 duck eggs (or 10 chicken eggs)
1/2 cup heavy cream
salt and pepper
1 cup mushrooms, sliced
1 cup green peas
1/2 cup green onions or chives, finely chopped
1/2 cup goat cheese, pulled apart into small pieces
For the pie crust:
1 1/4 cup flour, plus extra for dusting (I recommend Einkorn flour)
1/2 teaspoon salt
3/4 cup butter, chilled, cut into small cubes
1/4 cup lard, chilled, cut into small cubes (use butter if lard is not desired)
1-2 tablespoons iced water
To prepare the crust, pulse flour and salt in a large bowl or food processor (hand blended dough usually results in a better texture, but takes more work).  Cut in butter and lard with a pastry cutter, or add butter and lard, one piece at a time while pulsing food processor until moist crumbs form.  Slowly add ice water while mixing or pulsing food processor until dough begins to pull together and stays together when pinched with fingers.  Transfer dough to lightly floured surface and form into a ball.  Wrap in a kitchen towel or plastic wrap, flatten into a thick disk, and refrigerate for 30 minutes until firm (optional- this will result in a better texture).  Transfer chilled dough onto a lightly floured surface and roll into a large, thin disk.
Preheat your oven to 350°F.
Whisk eggs and cream in a large bowl with a liberal amount of salt and pepper. Stir in the remaining ingredients.
Line a pie dish or tart pan with the pie crust, pressing into the sides of the pan and cutting off the excess. (See my bonus recipe below for how I used the excess pie crust and filling!!!)
Carefully pour the egg mixture into the crust, leaving a centimeter or two of crust at the top. Place in the oven with a large baking sheet or dish on the rack below the quiche in case of spilling. Bake for 25-30 minutes, until the eggs are set (a little jiggly but not wet). Let cool for 10 minutes before slicing to serve.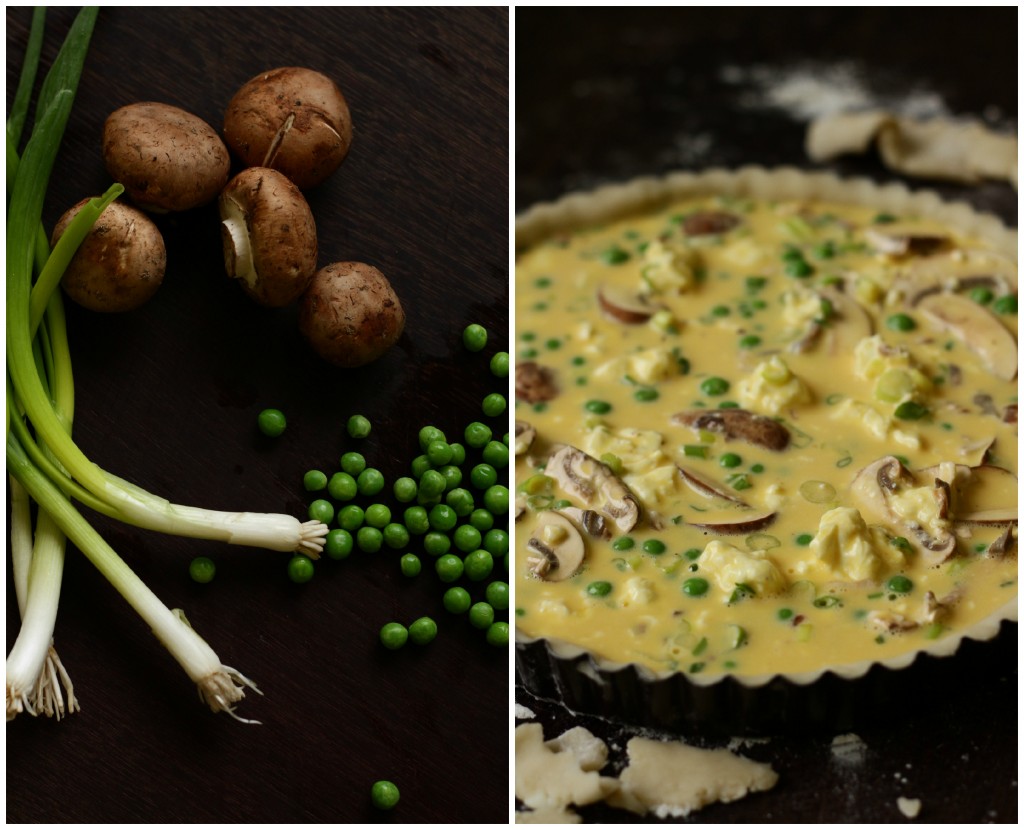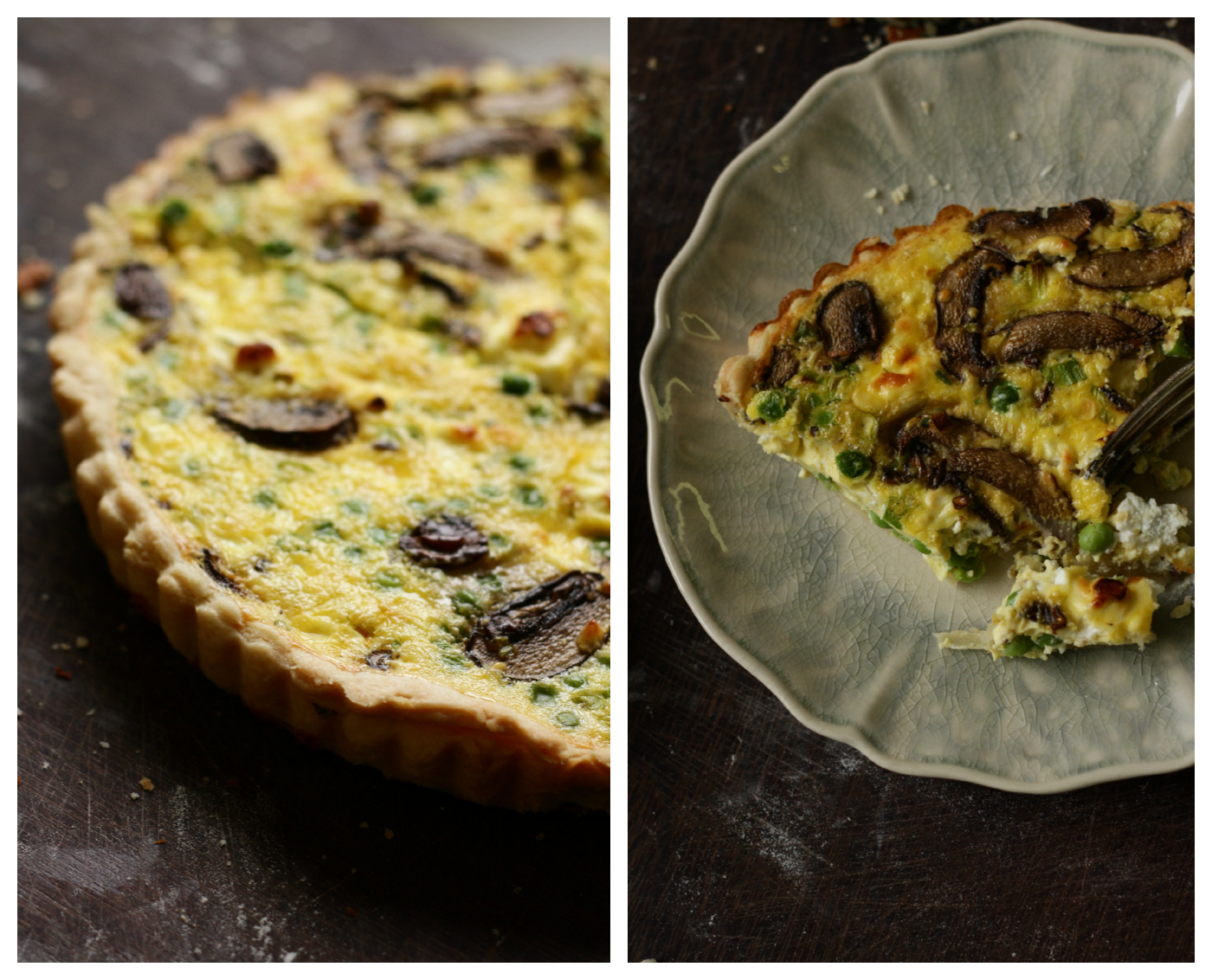 *If you have extra crust and filling, make a little cobbler/pot pie. Roll the remaining dough into a small disk. Fill a small baking dish (I used a mini-loaf pan) with the remaining filling then lay the remaining dough over the top. Bake with the quiche until the dough is golden. Eat it like a pot pie. (This was the "to-go" version of this recipe.)