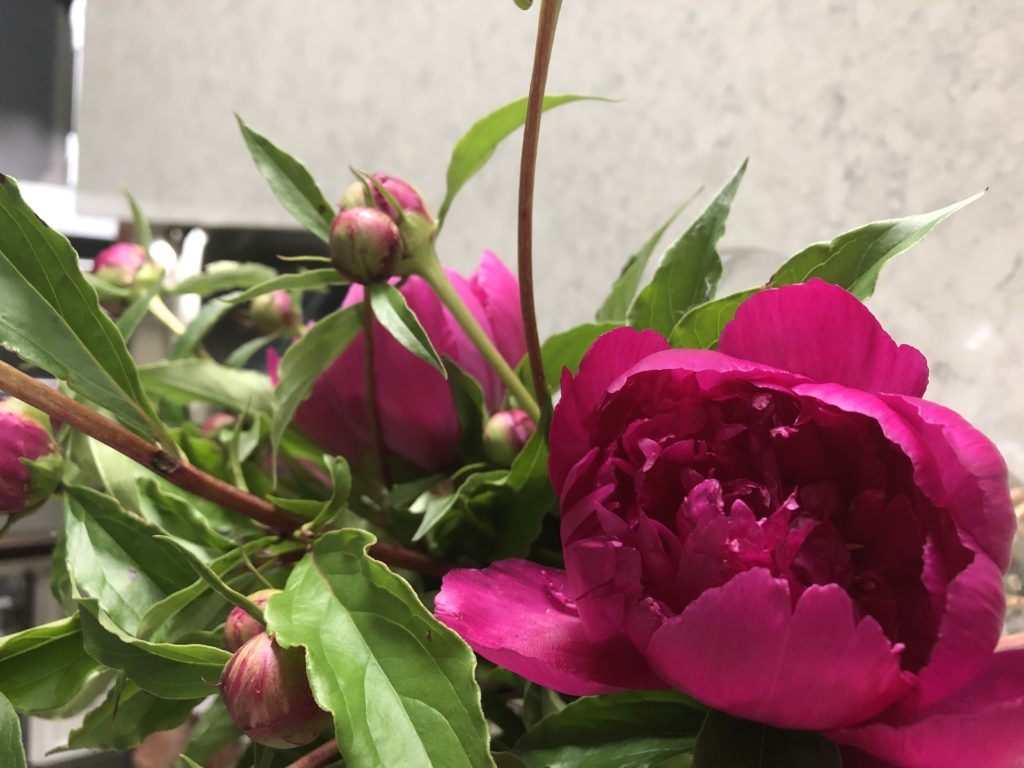 If you're wondering how to eliminate stress, simplify, and possibly change the entire course your life (for the better), a "Life-Elimination Diet" may be your answer.
This Project Simplicity post comes with a big announcement about our family and life that definitely impacts this blog. Here we go…
In nutrition, an elimination diet basically means cutting your entire diet down to the studs- a couple types of steamed vegetables, chicken meat and broth, and rice. You eat this way for 1-4 weeks to give your body a chance to rest and clear out. One by one, you start adding foods back in so you can clearly identify how different foods affect you. The purpose of the elimination diet is to identify foods that benefit or are problematic. You discover the foods that give you energy and keep your digestion healthy, as well as foods that cause digestive issues, allergic reactions, bloating or swelling, behavioral issues, headaches, etc.
I am currently doing an elimination diet…but the life version.
The Life Elimination Diet
It must be something about my mid-thirties age that has caused me to stop and look back at life so far and think, "what the HEEEECCKK happened??!"
I'm aware of how incredibly blessed I have been (and am) and admit I'm proud of some incredible accomplishments in my career, marriage, child-rearing, and brave decisions to follow my dreams.
Truthfully, though, like most other people I have not handled life perfectly well. I get angry with my kids too easily and too often (Holy Spirit take.OVER.). I'm so darn tired all the time that I don't always give my husband the focused and devoted attention he deserves. We've carried financial debt so far that realizing how much interest money we've flushed down the toilet make me want to puke.
Over the past 10  years or so, I've kept going and going and going and going, following every need and desire with my head down and powering through, that I've totally lost confidence in knowing where I am or where I'm going.
Many years ago I got on a subway in New York (before smart phones). I wanted to be really cool and "local", not hovering over people to look at the map to figure out where we were and how far my stop was. I missed the stop (because MTA people are notorious for their clarity). I didn't realize I had missed it. I kept cool and confident, face heating up and heart pounding faster, wondering why the ride was taking so much longer than I thought it should. I reassured myself that even though my Midtown stop should have come already, it was probably in the next couple stops.
We popped out of the ground and crossed over a large body of water on a bridge and I started losing that confidence. Yep, I was in Brooklyn, not Midtown. Very young and alone, I needed to get out of that subway immediately and figure out what I was doing.
I got out and took a little walk in Brooklyn, a borough I had never been in before. When it felt safe and not-embarrassing enough, I took out my map to figure out where I was, refocus, calm down, and memorize the steps I needed to take to get back on track.
…
My Life-Elimination Diet means taking a season to drop every extra commitment, responsibility, activity, project, side job and event that I possibly can to figure out where I am, refocus, calm down, and regain confidence in my direction.
I'm taking some time to rest and clear out life, then slowly add things back into my "life diet" to make sure I stay healthy, sustainable and purposeful.
I'm giving myself permission to take a break from my dreams and ambitions to get a handle on finances, unfinished tasks, unanswered emails, and fully focus on one prioritized goal at a time.
The Big News
Fifteen years ago, while living and working in downtown city life, I fell in love with country music and farm raised food, dreaming of homesteading and "the simple life".
Ten years ago I brought chickens to our city home. Nine years ago I added a beehive. Eight years ago I tried (and failed) to bring goats to our backyard. (All of those things were not legal in that neighborhood, by the way.)
Seven years ago we moved up to a small acreage in a mountain community to do all of this legally. Six years ago I was too overwhelmed with our small homestead and thirty-minute drive up the mountain to get home that we minimized life and moved our family of four back to a small apartment in the city by the beach.
Five years ago we became a family of five and added meat rabbits and a vegetable garden to our small apartment's backyard. Four years ago we added bees and chickens to the mix again. Three years ago we got rid of it all, minimized life and took a two month road trip around the country with the intention of finding another state to call home.
Two years ago we moved from the beaches of Southern California to the fertile fields of Iowa. We bought a fixer home on 17 overgrown acres and immediately bought chickens, a livestock guardian dog, and some cows (but no tractor lawn mower…queue Iowans laughing).
One year ago we became a family of six and precisely nine months ago I lost all sanity confidence in life. The final piece of straw landed and broke this camel's back.
We have left the homestead life. For good.
It may seem that based on my clear pattern I'll have big news in a year or two about moving back to the homestead life. It's true. I am already planning my huge garden and maybe some chickens to add to our new city home next year. *BUT* I actually think we've turned a new leaf in life and are done pursuing the homestead dream…at least for a long time.
We describe our experience living in Iowa so far as "God opening doors to many lifelong dreams, only to slam those doors shut and get us on track with HIS plan for us."
I'm working on a follow up post to this one, expanding on how we came to this decision- "The dirty truths of homesteading and why we quit".
I believe it's incredibly important that we've experienced all that we have. We have absolutely no regrets in pursuing this dream for the last decade. Now that we are finishing up the process of selling and moving from "the farm", simplifying our life in this way has provided clarity and focus as we move forward in life. It feels amazing.
Simplicity Takes Sacrifice
I just walked away from a dream I've held onto and committed endless money and effort to for the last fifteen years. It took months of serious prayer and wrestling with pride and fleshly determination to finally decide to let go of this dream and move on.
It was truly a struggle to decide to leave everything we had devoted our lives to for so long. However, once we took the leap of faith to move- believing fully that it was what God truly wanted for us- everything fell into place in the most divine ways. It was like God kept giving us incredible gifts of assurance and confirmation saying, "yes, keep going, yes, this is right, yes, let it GO, time to FLY!"
How do I know it was God? For one, how we sold our home and acquired our new gorgeous home was nothing short of unbelievable. More importantly, the burdens of constant stress, frustration, depression and discouragement that I didn't even realize where so incredibly heavy were lifted from my soul. (For God has not given us a spirit of fear, but of power and of love and of a sound mind. 2 Timothy 1:7)
The transition wasn't perfectly easy (because moving sucks), but now that we've chosen to simplify life and let go of the homestead dream (as well as some other dreams), we are enjoying more peace and clarity than we have in a long time.
Just because we know we aren't supposed to homestead now doesn't mean we weren't supposed to for the last ten years. Sacrificing something in your life doesn't mean you weren't supposed to do it in the first place. There should be no shame or embarrassment, just unspeakable joy and peace knowing your following the path you're supposed to be on.
Living a life of faith means being willing to follow God wholeheartedly into and out of decisions. I find that it is our fleshly determination, stubbornness, and pride that will keep us from moving when God says move, from jumping when God says jump, and from resting when God says rest.
Pursuing simplicity has required sacrifice, but because of sacrifice I'm happier right now than I've been in a long, long time.
Thank you, Jesus!