Quick Guide to Buy:
Go to our doTERRA online store: mydoterra.com/realfoodfamily
Click "Shop" to purchase products at the retail price.

Click "Join & Save" to become a Wholesale Member or Wellness Advocate for 25% discount prices on all products.
– Choose the $35 membership packet then add the individual products you'd like to start with OR
– Choose an enrollment kit which will waive the membership fee. View all the doTERRA enrollment kit options here: doterra.com/US/en/pl/enrollment-kits. Save a ton and get your first year of membership with these kits!
When you place your order, doTERRA will send you a confirmation email. We will send you an orientation email in the next week and stay in touch!
Please contact me to figure out what's best for you.
doTERRA's sourcing website: sourcetoyou.com
Click here to view all of our educational articles and classes on essential oils.
Are you OPEN to natural health options?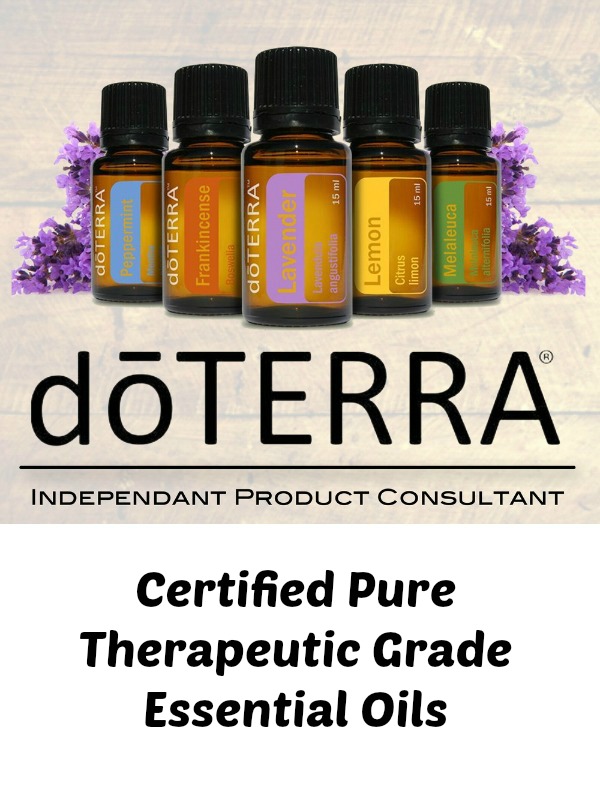 Visit our doTERRA online store or contact us to talk about why you should try essential oils!
Millions of families are discovering how powerful and effective the benefits of essential oils are in all areas of health care. Since incorporating essential oils into our home, our lives have COMPLETELY CHANGED! We are now equipped and empowered to live the most natural, healthy lives possible!
Essential oils are for everyone because they work, they are natural and safe, they have been used for generations, and they are supported by scientific research.
Here are a FEW of the most popular and common uses of essential oils:
managing stress and anxious feelings
calming tension and physical discomforts
providing energy and boosting metabolism
protects against environmental and seasonal threats
supporting the immune system and support proper immune function
supporting digestion and gastrointestinal health
Babies and children: safe options to manage their health  including digestion, immunity, moods, and so much more
We have made doTERRA essential oils education and distribution the focus of our family business! We would LOVE to help you get your own Certified Pure Therapeutic Grade® doTERRA essential oils so you can experience the life-changing benefits that we have! We take pride in our approach to equipping, educating and supporting ALL of our clients on a personal level. We schedule free phone calls with anyone who needs it to help answer questions and discover the best approach to your personal health and natural living goals. 
Part of our essential oils business is equipping and educating leaders who would like to share natural health and natural living with others as an income-earning hobby or full time business with unlimited income opportunity!
If you would like to learn more about working with us with doTERRA, click here.

Which brand of essential oils is best?
We are always seeking the highest quality products to endorse. We work with doTERRA, the absolute leader in the essential oils industry. doTERRA is the leader in producing the highest quality oils and products, but also the leader in the science-based approach to essential oil use. Since discovering doTERRA, we have not only incorporated their products into our daily family life, but we have decided to focus the majority of our professional time on teaching about these essential oils and helping people build a natural wellness cabinet with essential oils and essential oil-based products.
We are proud to work with a company that produces the highest quality therapeutic-grade essential oils and uses third party testing to ensure there are no additives, solvents, or contaminants in ANY bottle of oil.
Here are some of the ways I have discovered how doTERRA stands out in the essential oils industry:
Ingestible oils are labeled as safe for ingestion because the quality is guaranteed, whereas most commercially available essential oils are labeled for aromatic purposes only. doTERRA works directly with the FDA to ensure evidence-based, safe and compliant use of essential oils.
These essential oils are harvested from plants grown all over the world, in indigenous soil and climates, which means a more nutrient-dense plant and more potent essential oil. They are a large company with the infrastructure that allows them to harvest their oils this more sustainable way, and building strong economies in the regions where the plants are farmed. Even though we purchase our essential oils from this large company, they are supporting "the little guy" in other nations- often very poor nations- by doing things this way, as opposed to raising plants in one non-indigineous region of the United States. No other essential oil company produces their oils this way.
The business side of doTERRA is awesome. Hands down. I have experienced nothing but friendliness, honesty, openness, modesty and encouragement since working with our essential oils company. There are no schemes, promises of dream homes or sports cars. doTERRA demands a noncompetitive and education-based approach to representing the company…so you'll find nothing but an encouraging and positive culture with doTERRA!
Contact us today to learn more about doTERRA and to get started with your own!
How do I use Essential Oils?
You can use our recommended essential oils Aromatically, Topically, or Internally. The bottles and product guides will clearly offer recommendations for use, and let you know the best ways to use the oils. There are also guidelines for using the oils directly on the skin ("N" for neat), diluting first to see if you are sensitive ("S" for sensitive), or always diluting because of the potency of the oil ("D" for "dilute").
How to buy doTERRA essential oils and natural health products
The best way to get started with essential oils is to please CONTACT me! I can answer questions, help you get the best oils for your specific needs, and help you get the best prices. I teach classes all around the country and online!
(Warning: do NOT purchase doTERRA essential oils- or any essential oils- on Amazon or third party sites, especially if they are from a brand that is meant to be distributed by representatives. This is often illegal and doTERRA cannot guarantee the quality or authenticity of your purchase.)
You can purchase all essential oils and products at the retail prices by visiting our online store. If you click "Join & Save", you can receive 25% off all products by becoming a wholesale account member or Wellness Advocate (much like a Costco membership). You will get the best value by choosing an enrollment kit. 

We can't wait to help you get started!
Please contact us if you want more information!