This post is about my Auntie Amanda.
She is in heaven now after losing a tragically short battle with cancer here on earth.
I just discovered that my Auntie Amanda was a REAL LIFE FAIRY GODMOTHER.
Maybe God sent here here for that very reason: to be a MOTHER from GOD, sent to make the lives of her deserving daughters as close to a FAIRYTALE as she could.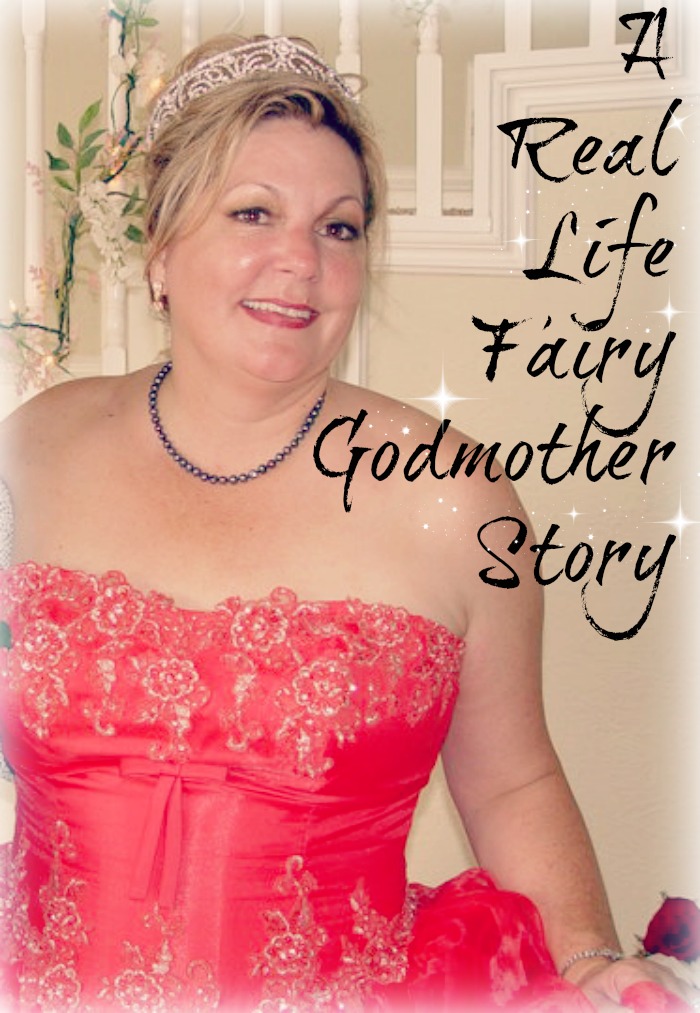 When I was a young teenager my aunt announced to the family that we were going to have cousins! She and her husband were headed to Russia to adopt and bring home their two daughters, Katya and Ksoosha. It was love at first sight. We all fell in love with these adorable girls right away…the family was now more complete than it was before.
Auntie Amanda was a strong-willed, exciting and spontaneous woman. Since her passing we often talk about how amazing her life was: traveling the world, rescuing and raising wild woodland creatures, authoring multiple novels, moving to Galveston to restore a historic home, adopting two beautiful daughters from a Russian orphanage and raising them to see the world as wonderfully as she did. It was only today, as I write this, that I realized how incredible and truly magical my Auntie was.
I can't say I ever totally understood my Auntie Amanda. In fact, I admit that I disagreed with some of the things she did, particularly being a middle-aged woman who always wore tiaras and putting her daughters through debutante balls.
Amanda was the most intensely spiritual and exceptionally intelligent women I had ever known, so I just couldn't understand why she was so obsessed with getting all dressed up and taking her girls to southern parties and debutante balls. It seemed like a waste of money and, quite frankly, a pretentious thing to do. How was this benefiting her daughters' lives and building their character? Weren't there other things she should prioritize for them?
When Amanda died, many friends and family changed their Facebook profile pictures to pictures of tiaras or themselves in tiaras. Her neighbor proclaimed that she was the "Countess of Galveston", and her tight-knit community in historic Galveston all agreed. She was the life of the party no matter where she went.
So what did the tiaras, gowns, parties and debutante balls actually do for her daughters after all?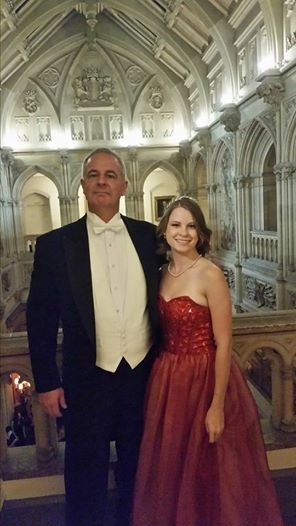 Last week my cousin Ksoosha attended the Queen Charlotte Debutante Ball in Downton Abbey in London, England. Amanda had purchased the tickets for herself and Ksoosha before she became sick. This past May, during a routine surgery, doctors discovered a rare and aggressive form of ovarian cancer. Sixteen days later, only hours before treatments were to begin to fight the cancer, Amanda left this earth to join her Savior, Jesus, in heaven. It has been a tragic few months for the family. Katya graduated from college only a month after her mother's death and Ksoosha still had a ticket to this huge royal ball in London!
Ksoosha's step-father stepped in to take his late-wife's place and escort her to the ball. He flew with her to England. He went to the designer dress fittings, ball preparations and all the necessary social events. He got all dressed up, too, and took pictures of every moment…proudly sharing in real time with friends and family on Facebook.
From what I've seen in the pictures, the ball was truly like a fairy tale. The girls were dressed in full white gowns and tiaras and real-life princesses and royalty were there to host them. There was a royal cake and royal music and royal everything.
The news covered the story…
which is what inspired me to write this post. As I read the article and a few comments in the news story, I started getting pretty upset and bothered by the attitude of the author and people commenting. Apparently many people feel the way I felt about these balls…that it is all about showing off and has no meaning at all. Many of the British people mock the event because it isn't an actual royal event anymore, but just a way for "wealthy foreigners" to show off. If only they knew Ksoosha's story!
As I looked at the pictures and saw my stunning cousin posing so beautifully, tears started falling down my face. I realized all that my Aunt had done.
She rescued her neglected daughters from a cold orphanage where they had lived since losing their parents at very young ages. Surely before meeting their real parents, these lonely girls had tears falling from their faces every day, and if not on their face, then inside their jaded little hearts.
She brought them home to a life they deserved- warm, abundant, and full of love.
She raised her daughters to be comfortable wearing tiaras and gowns, because even if they aren't "real" princesses, they are daughters of King Jesus.
She married a man who could be a prince for her girls when they needed him.
She made it possible for a tiny little orphaned girl to become as close to a REAL LIFE PRINCESS as anyone possibly could.
Like Cinderella's fairy Godmother, Ksoosha's fairy Godmother couldn't actually attend the ball. She selflessly made it possible for her princess's dreams to come true, then took a seat in heaven to watch.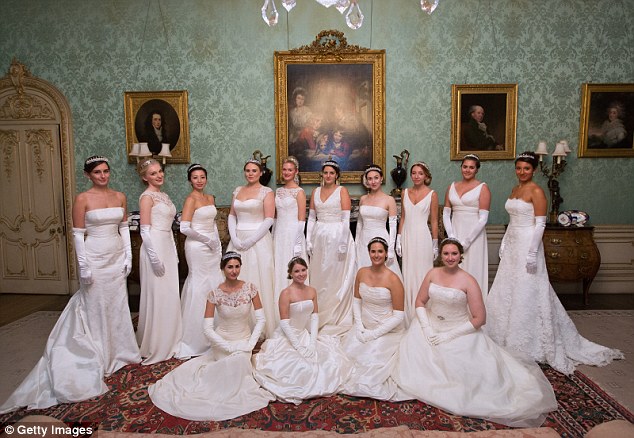 The clock strikes midnight
I don't believe for a second that my cousin, Ksoosha, deeply cares about the whole debutante thing in and of itself. I'm pretty sure she won't be going to another ball like this again. Maybe some of the other girls at the ball were rich young snobs who talked daddy into getting tickets so they could buy their way into royal treatment, as the news article wants you to believe, but not my cousin.
Ksoosha did it for her mother. I don't know for sure, but I'm pretty sure Ksoosha and Katya did all the debutante-ing for their mother over the years. They just wanted to see their mom happy. She took so much delight in offering the world to her daughters. Maybe Ksoosha finally realized why her mom did it all as she stood there so elegantly in Downton Abbey with the flashes of photographers, royal handshakes, waves and curtsies.
Dear Katya and Ksoosha,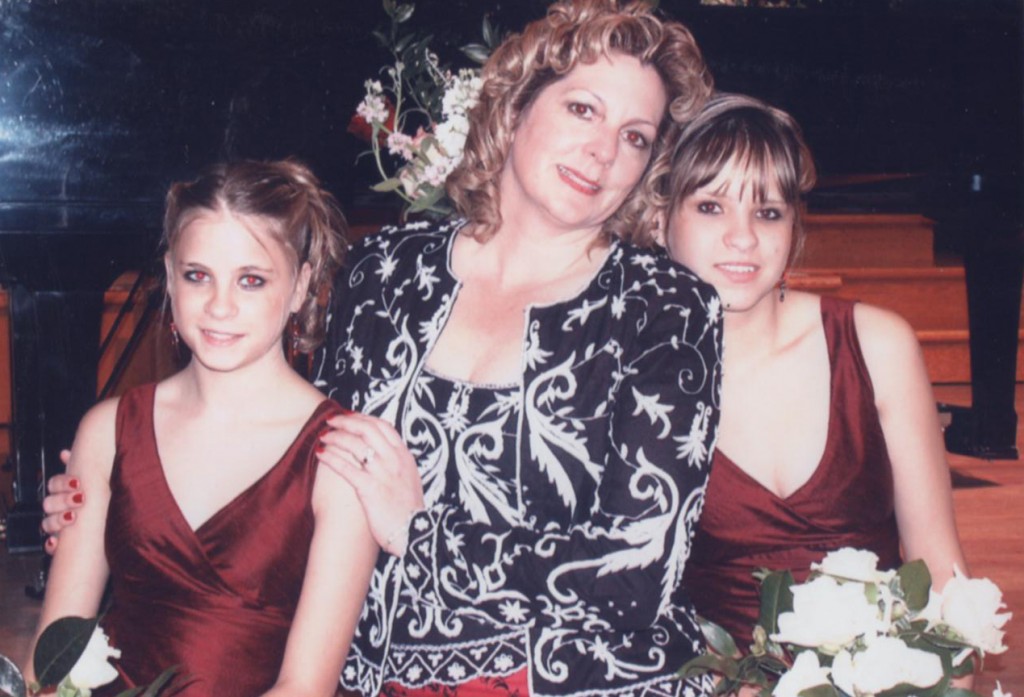 Now that it's over, what are you going to take away from all of this debutante stuff? Do you see all that your mom did for you? Do you understand how she showed her emphatic love for you through this and all the other exciting things she did with you? Your mama didn't just do it so you all could have fun. I'm sure she did it because she wanted you to feel as special as you truly are. She wanted you to experience as much royalty as you could on earth, only to prepare you for the royal crown that awaits you in heaven. Now she's gone ahead of you to prepare your mansion that Jesus has promised to ALL of His royal children. (She is probably renovating the whole thing, though.)
Don't let her dream for you die now. Let her dream live on through your life. You see, she let you experience a taste of all that this earth has to offer, only so you could realize that it is all nothing compared to the gift of eternal life we have through Jesus.
You can achieve anything in this world, but it is most important to stay close to your heavenly King- King Jesus. You really are princesses. This royal ball has nothing on the party that awaits  you in heaven. Keep your heart, mind and soul focused on your King and eternity. It took a lot of preparation to get to the Queen Charlotte Debutante Ball. There were classes, elegant events and all sorts of things you had to learn and commit to. Now your mom wants you to prepare for the next ball- the party she's waiting to have when you arrive in heaven with her. Jesus needs you to learn about Him and commit your life to Him. A REAL LIFE royal crown is waiting for you.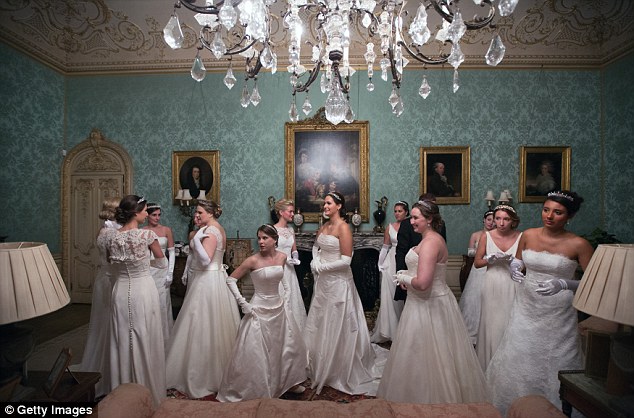 Click here to read my post about Life After Death.
(Photo credits from The Queen Charlotte Debutante Ball: Getty Images, Daily Mail UK)