Ten years ago at this time I was in the throngs of the first trimester of my first pregnancy. I had just finished my final contract with WICKED, the musical, and was entering a program to become a Nutritional Therapy Practitioner. I was a spoiled city girl with a highly successful career that came early in life. Who knew that ten years later I'd be a crunchy farm mom!
It's amazing what time can do. We are forced to bend and change and grow as life leads us down the paths that help us become who we are meant to be, and live out the purpose planned for our lives.
I never could have dreamed I'd be where I am today. Our family is in a season of incredible blessing, even though we seem to be working harder than we ever have. Before I go on with my thoughts, let me spill our big news:
We moved from the beaches of Southern California to a beautiful 17-acre homestead in the Midwest!!!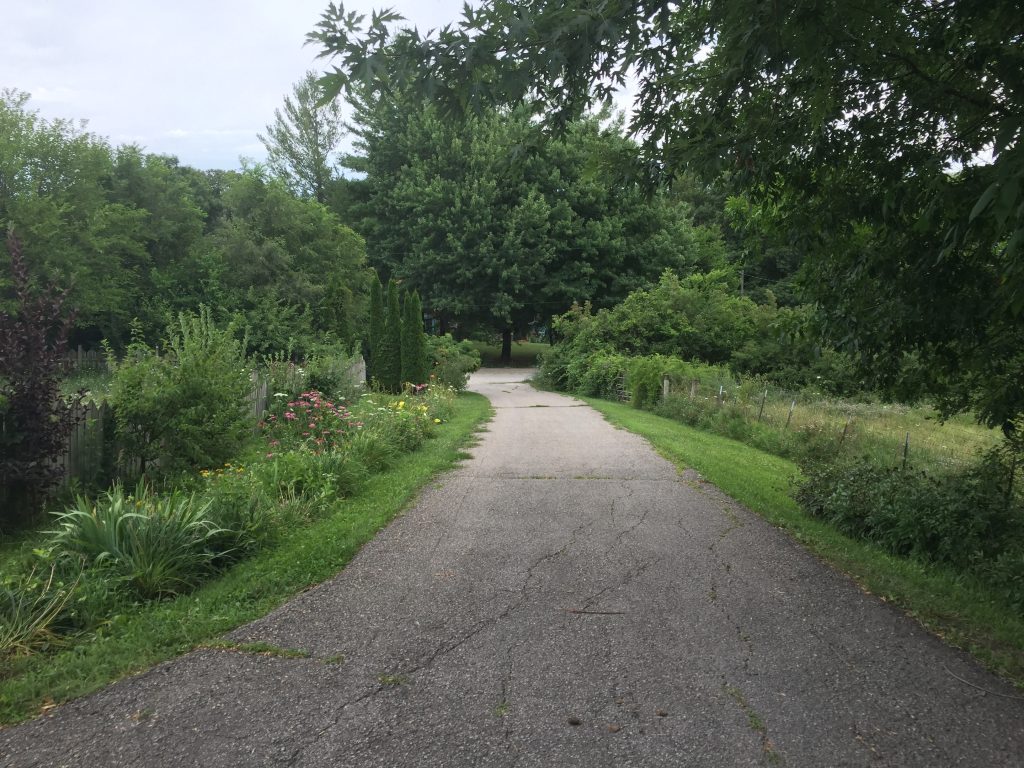 Ten years ago my husband and I would never have believed we'd be living the life we are living now. We were living the city life in a high-rise downtown apartment building, developing careers in the entertainment and fashion industries. Now we're scooping all kinds of poop, morning and night, and working like crazy to build our home life and new businesses from the ground up. We are absolutely exhausted but truly loving the life we are creating for our family.
Authenticity has become a theme that crosses my mind on a daily basis. I'm discovering that as I go deeper into my relationship with God, He's unfolding a deeper understanding in me of why I've been put on this earth. The passions and aspirations God has put in my heart- which have always seemed to be disjointed and unrelated- are slowly culminating into a life that makes more sense as time goes on. As my relationship with Jesus becomes even more constant and intimate, life becomes more authentic, simple, grounded and peaceful.
The word "peaceful" is not how I would actually describe our life right now: purchasing an old fixer upper house with endless acres of overgrown land, purchasing two new businesses, continuing to build our existing Real Food Family blog and doTERRA business, raising up and homeschooling multiple children, caring for a rapidly growing amount of farm animals and house pets. Like most families, the list goes on and on. But it's only when I'm pursuing something that isn't authentic, meaning something that isn't necessarily what God has clearly led me to do, that I experience an overwhelming feeling of chaos and busy-ness. I understand more than ever before that success and satisfaction is NOT about being "busy", but busily pursuing the authentic life God has planned for me. Living in the pursuit of this kind of authenticity gives me a peace that surpasses any worldly understanding of the word.
Why am I extrapolating on all of this? Because Real Food Family has been along for the whole ride and it's important to me that I use this blog in the most authentic way possible. I started this website before I even understood what a "blog" is. Since 2006 I've shared recipes, articles and personal stories here and the look and purpose of the whole thing has fluctuated quite a bit. At times I've wanted Real Food Family to be a meal planning website only, then a personal blog, then a professional blog, then a professional health-articles-only site, then back to a more personal thing.
Blogging takes a lot of time, especially a good one. I've spent countless hours- maybe even years- comparing myself to other successful bloggers and business owners, then changing the direction and focus of Real Food Family many times because of my determined and competitive nature. Instead of pausing to listen to what God would have me do- in life and online- I've wasted so much time wandering! However this is where a popular saying rings true for me: not all who wander are lost. I don't believe the winding road that has brought me (and my family) to this place in life was wasteful, but rather a time for God to mold and shape us, leading us to where we are today.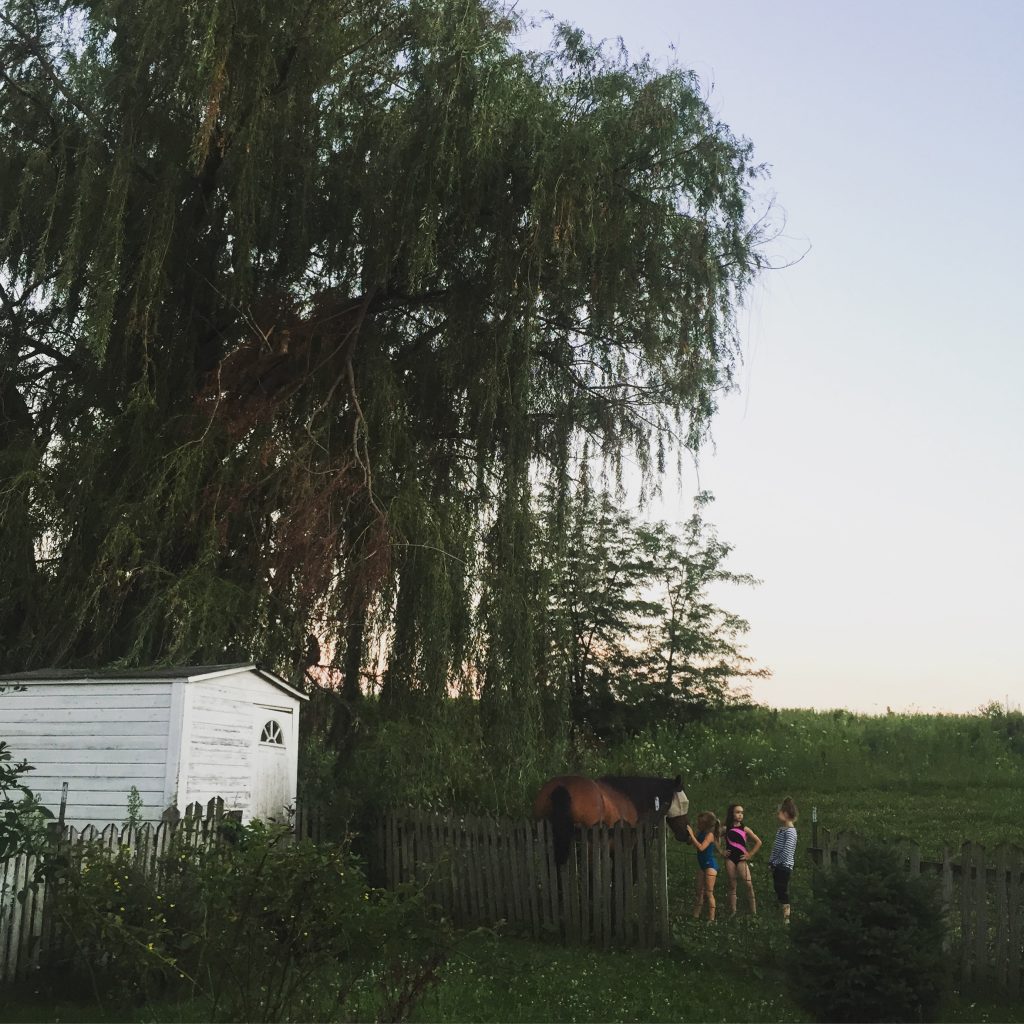 So as we venture into yet another new chapter in our life, Real Food Family will continue to evolve and represent our greatest passions and authentic life purpose. I hope to always bring you helpful posts with evidence-based content and real-life stories. I hope you enjoy reading about our homestead life as much as you value the healthy living content we share in our articles and recipe posts. I hope to represent my heart and passion as authentically as possible. The hardest part of becoming authentic is ignoring the part of me that wants to please everyone or be "the perfect" blog, which I admit has been my focus at times. There are only a small handful of websites and blogs I personally visit repeatedly. These sites invite me to enjoy and "know" the people behind the blog first, then I can fully enjoy the content they provide. I want Real Food Family to be that kind of blog…at least for someone out there!
I'm excited to let Real Food Family continue to represent our authentic lifestyle, with a deep love for God, family, real food, evidence-based nutrition, natural living, homesteading, homeschooling, and everything else we love around here.
Instead of spending hours uploading photos of the new farm with our dial-up speed Internet out here in the country, please follow us on Instagram, Facebook and Pinterest to see more photos and videos of our farm and life. 
We pray for God's abundant blessings to fall upon anyone who reads this post!!!