Get the "real dirt" on clean. Is your home dirtier after you clean it?
You wouldn't let your kids play with toxic chemicals, so why would you let your baby crawl across a floor that's just been wiped with them?
Bring Shaklee Get Clean into your home, and you can count on cleansers that are safe for you, and your family – and that truly leave your home cleaner.
There are 2 ways to get started…
Shop on your own by clicking here
OR
Learn more about my recommended kits right here…
All you need to start cleaning your way to a healthier home.
Retail Price: $115.32
Member Price: $99.00
There are also smaller starter kits available.  Click here to check them all out!
Shaklee is only available through independent distributors, so don't get started then go back to buying toxic cleaners or overly-priced and ineffective "green" products.  Sign up for my top Get Clean picks on a monthly AutoShip!
Once you have fallen in love with Shaklee products with your GET CLEAN STARTER PACK, you'll get the essential concentrated products like Basic H2 that will last you a long time.  But now you'll need an auto-ship on the following things to make sure you always keep your home TRULY CLEAN.
To sign up for my recommended auto-ship, add the following products to a shopping cart by clicking on them and adding them to a cart.  Sign up with a membership (it's free and you save 15%), then make your order an autoship.  Obviously you can adjust your cart however you'd like!  You can also contact me at contact me at [email protected]
and I'll help you get an order set up, or answer any questions!
Leaves your bathroom and kitchen fresh and clean. The smart way to clean and disinfect.
Size: 35 Wipes
Retail Price: $9.10
Member Price: $7.75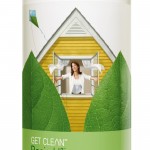 Powerful, all-purpose cleaner available in a convenient, biodegradable wipe.
Size: 35 Wipes
Retail Price: $9.10
Member Price: $7.75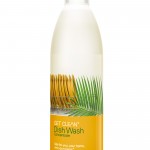 Soft on hands and the earth, yet very tough on grease.
Size: 16 oz.
Retail Price: $8.10
Member Price: $6.90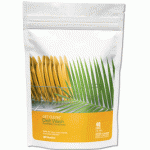 Gently removes tough stains, leaving dishes and glasses sparkling clean.
Size: 2 lb.
Retail Price: $11.20
Member Price: $9.50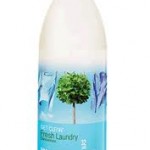 Powerful two-for-one concentrate to prespot and wash your laundry.
Size: 32 oz.
Retail Price: $15.25
Member Price: $12.95
Uses natural enzymes and active oxygen to re-brighten laundry, de-stain upholstery, and more.
Size: 2 lb.
Retail Price: $10.95
Member Price: $9.30