Commit everything you do to the Lord. Trust Him, and He will help you. Be still in the presence of the Lord, and wait patiently for Him to act. 
Psalm 37:5,7
In his travels and research around the world, Dr. Weston Price found that all traditional cultures emphasized a very specific diet for reproducing couples, which is documented in his book, Nutrition and Physical Degeneration. These foods, though varied based on location, were nutrient-dense foods that were pretty much always animal foods including organ meats and seafood.
Here is a collection of recipes that represent some of the most important foods from the Diet for Pregnant and Nursing Moms.
You might also want to check out this post on pregnancy to understand more about the importance of eating a traditional foods diet during the reproductive years.
This post can tell you a little more about what to eat to support fertility.
I also have a whole recipe category for any and all fertility, pregnancy and lactation recipes!
In addition to your nutrient-dense diet, don't forget your extra virgin cod liver oil, liver capsules, and probiotics!
1. Pregnancy Smoothie
This recipe includes essential foods like egg yolks (organic only!) and coconut oil. Make it a daily routine! Get there recipe for Pregnancy Smoothies here.
2. Homemade Chicken and Vegetable Soup and Chicken Stock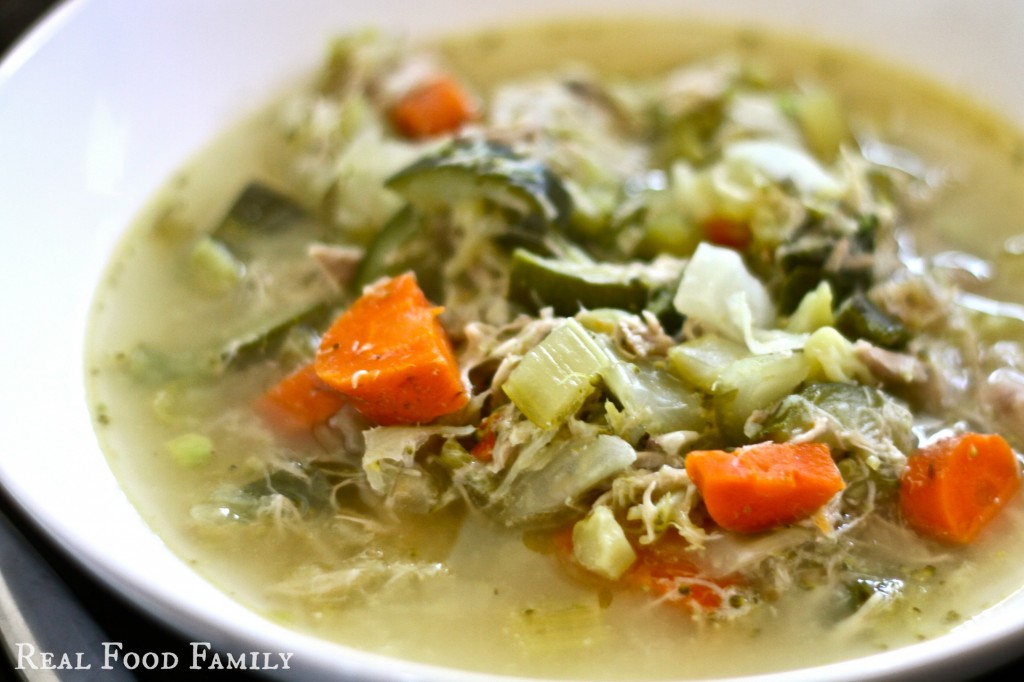 EVERY home should have this recipe brewing at least once a week. Eat chicken and vegetable soup or sip on broth every day for one of the most nutrient-dense meals! It's oh-so-comforting, too. Get my recipe (and video) for Homemade Chicken Soup and Stock here. 
3. Perfect Egg Salad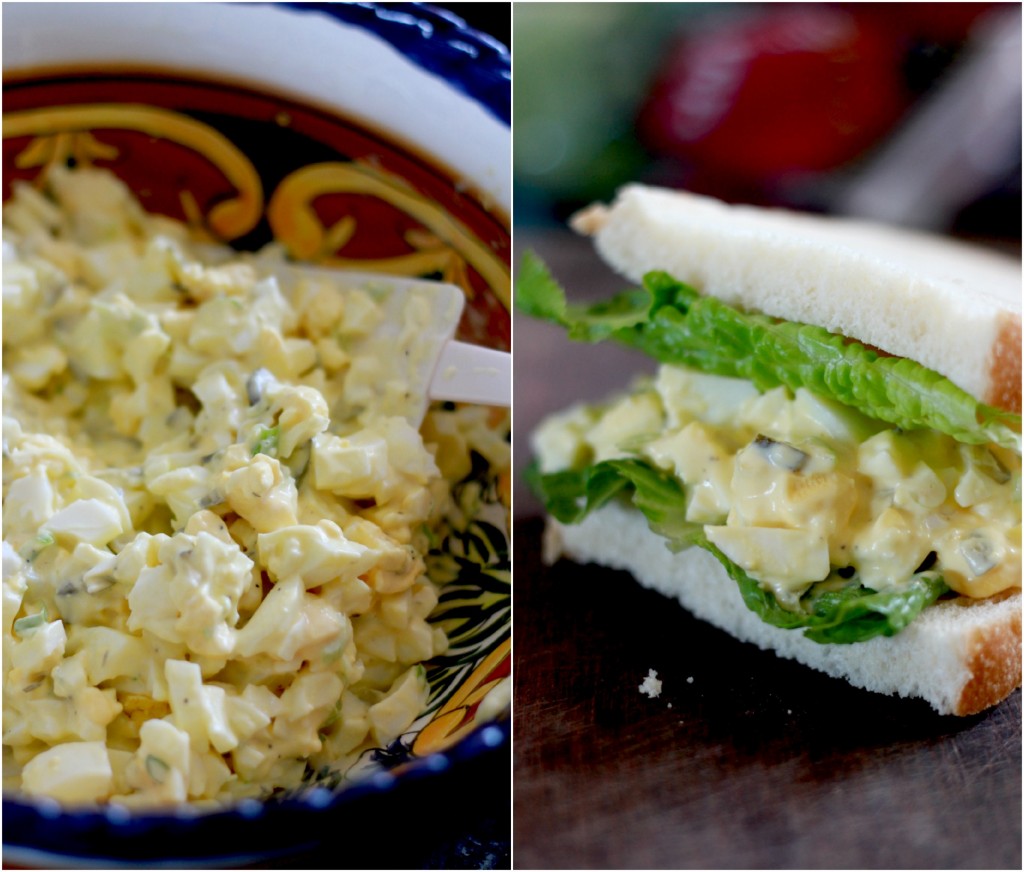 Eggs are so nutrient-dense and full of essential nutrition for reproduction. This recipe not only uses eggs as the feature ingredients, but extra egg yolks are in the homemade mayonnaise. Always avoid commercial mayonnaise- full of processed vegetable oils and preservatives. Making it homemade is SOOOO easy! Get my recipe for Perfect Egg Salad with Homemade Mayo here. 
4. Eggs Benedict (Gluten Free)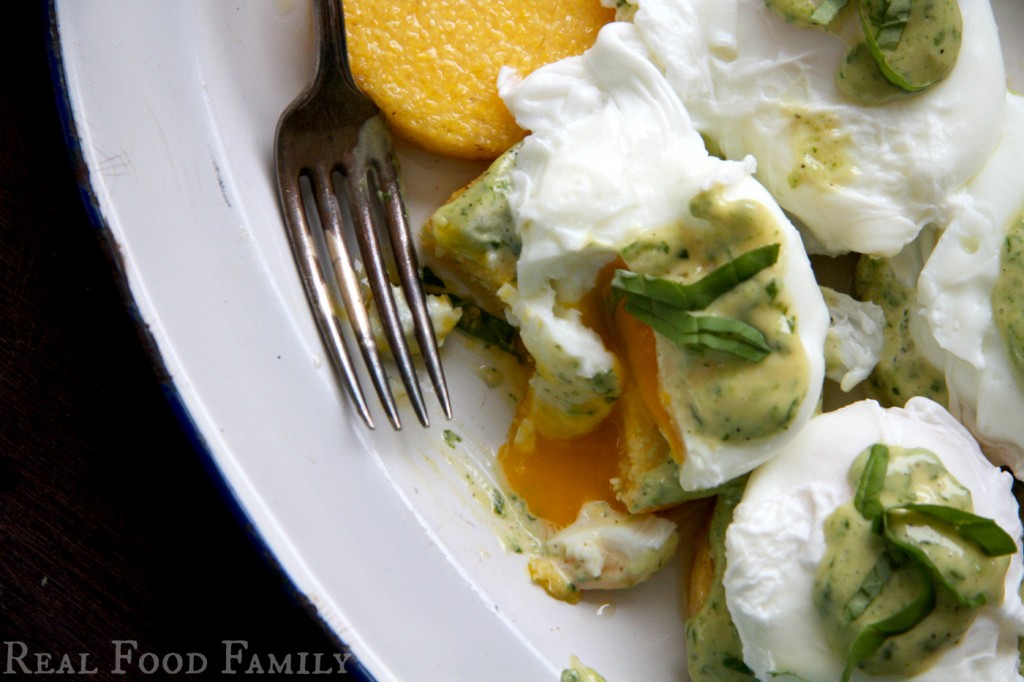 Eggs Benedict is my favorite breakfast and this gluten-free herbed hollandaise version is incredible. This recipe happens to be super popular on Pinterest, too! Get my recipe for Eggs Benedict on Polenta Cakes with Pesto Hollandaise Sauce here. 
5. Chicken Livers with Dijonnaise Sauce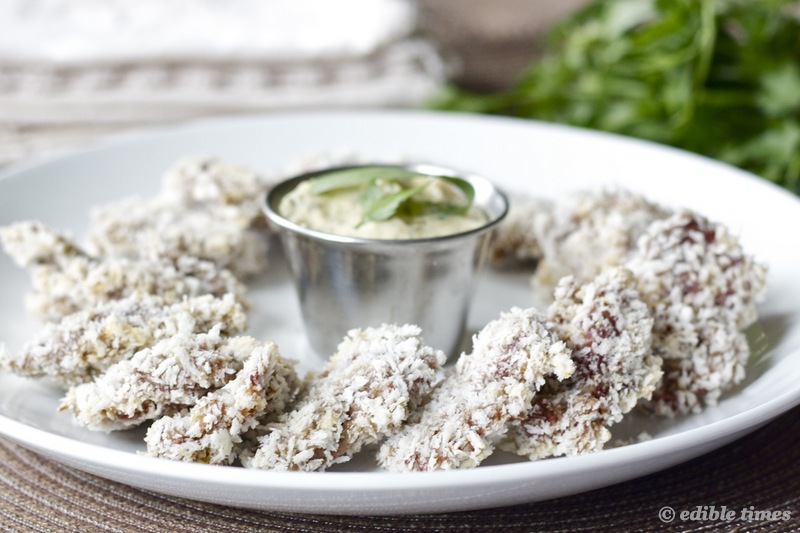 Eating liver isn't very appealing to most of us, even though it is a total superfood for reproduction. These little nutrient-dense chicken liver nuggets are awesome, though, and a great way to ease into eating liver. Get this Baked Chicken Livers with Dijonnaise Sauce recipe, created by my favorite guest posting chef, here.
6. Grilled Lamb Chops with Tapenade Aioli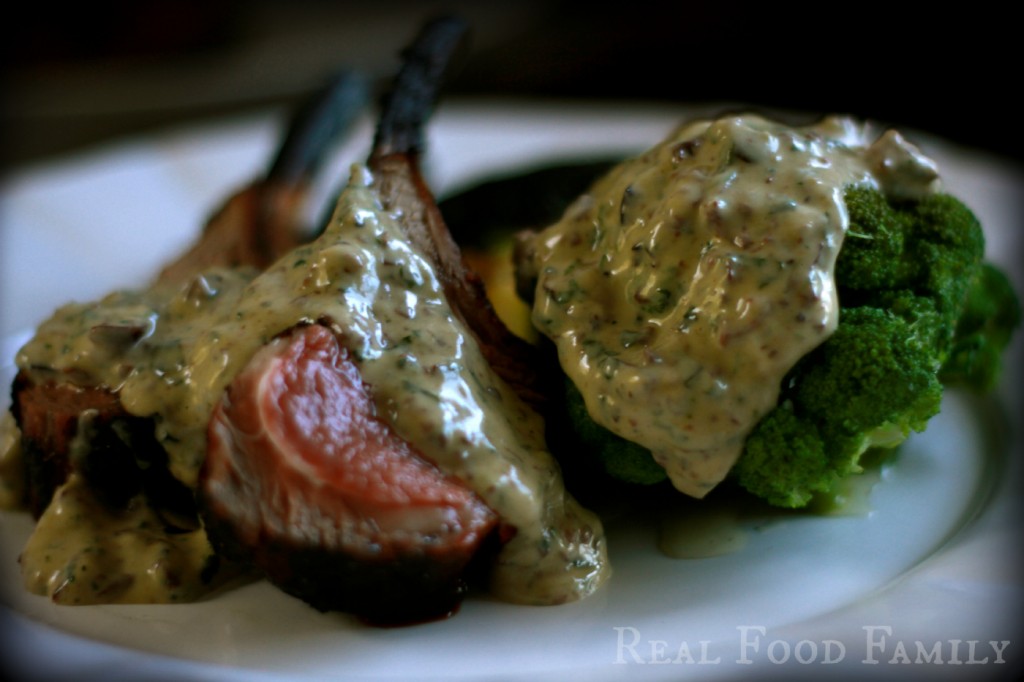 Rare meat, especially lamb, is the best way to eat red meat because it keeps all the beneficial nutrients intact. This recipe is another slam dunk for reproductive nutrition. Get my recipe for Grilled Lamb Chops with Tapenade Aioli here. 
7. Lentil Vegetable Soup + Bone Marrow Broth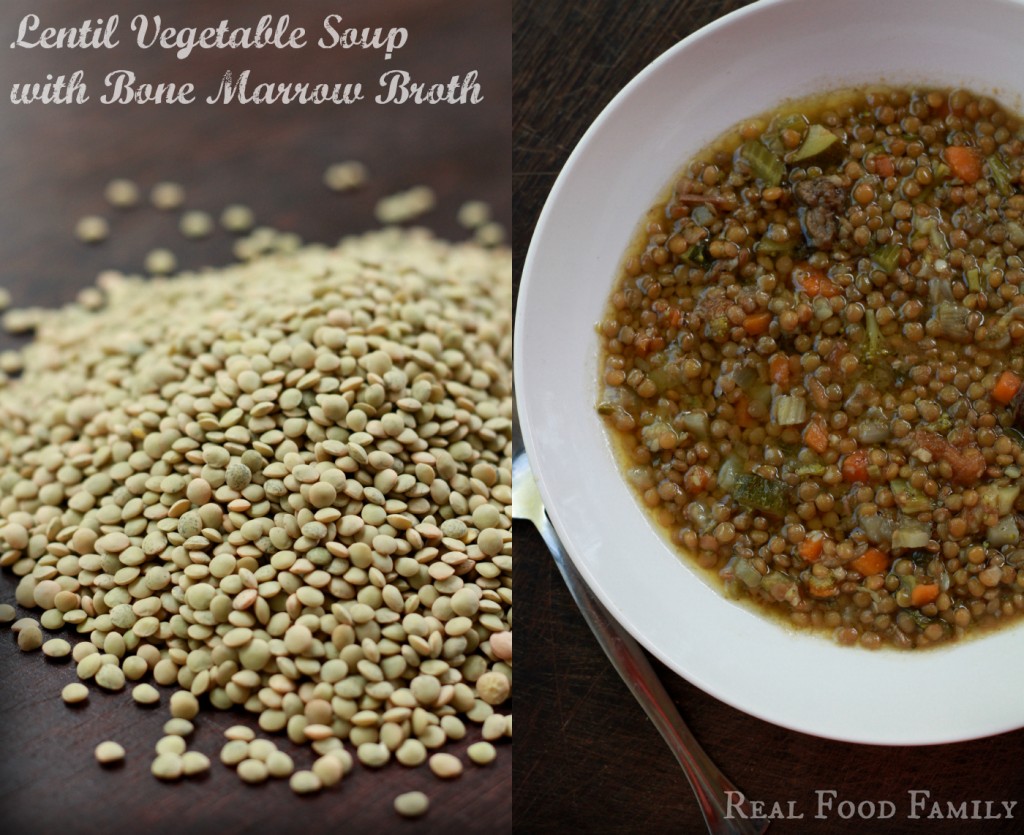 Lentils and bone marrow are definitely reproduction super foods. You get both together in this warm and comforting stew-like soup. Get my recipe for Lentil Vegetable Soup with Bone Marrow Broth here. 
8. Oysters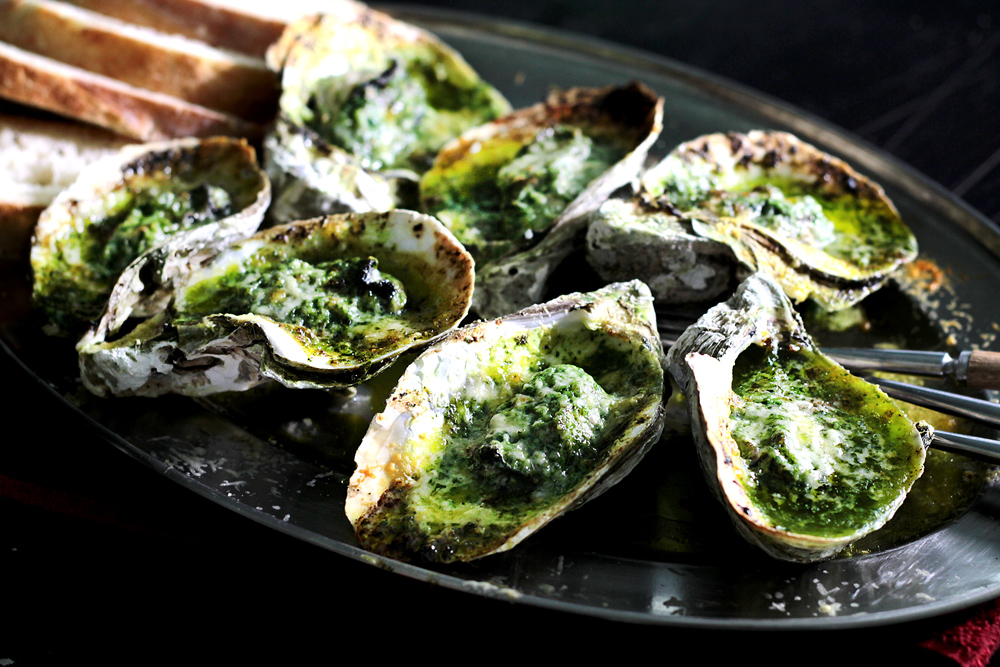 This recipe for Grilled Oysters with Herbed Anchovy Butter from Lady and Pups couldn't be more perfect for fertility, pregnancy and lactation!
9. Roasted Corn, Tomato, Sweet Onion and Wild Salmon Salad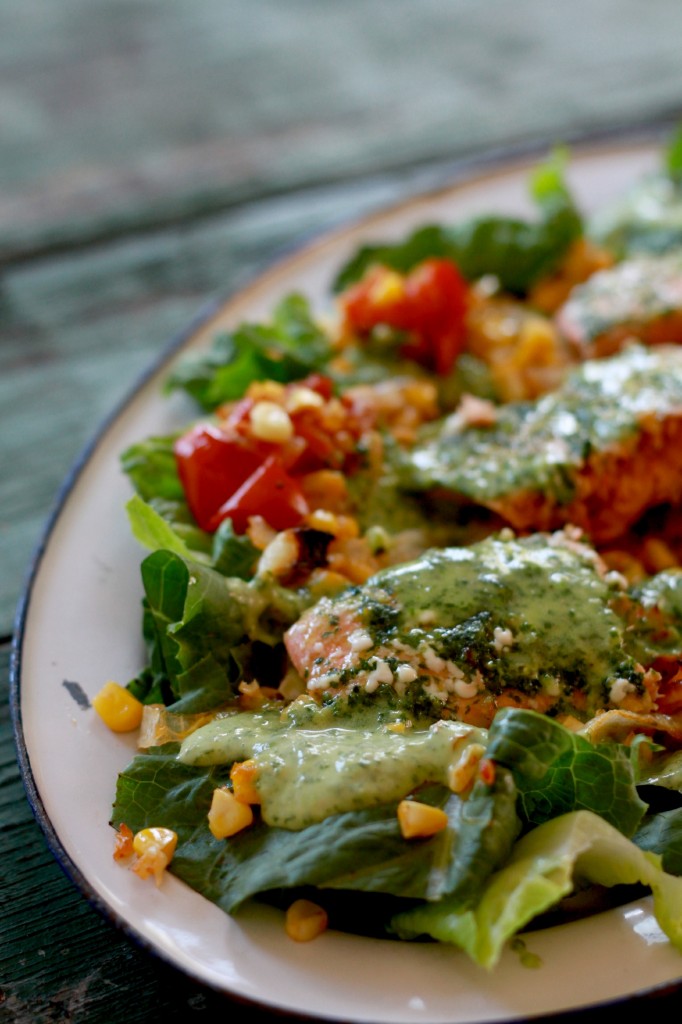 I absolutely LOVE this recipe because its a refreshing salad but totally satisfying and interesting…definitely not another boring salad. Get the recipe for my Roasted Corn, Tomato, Sweet Onion and Wild Salmon Salad here. 
10. Perfectly Roasted Chicken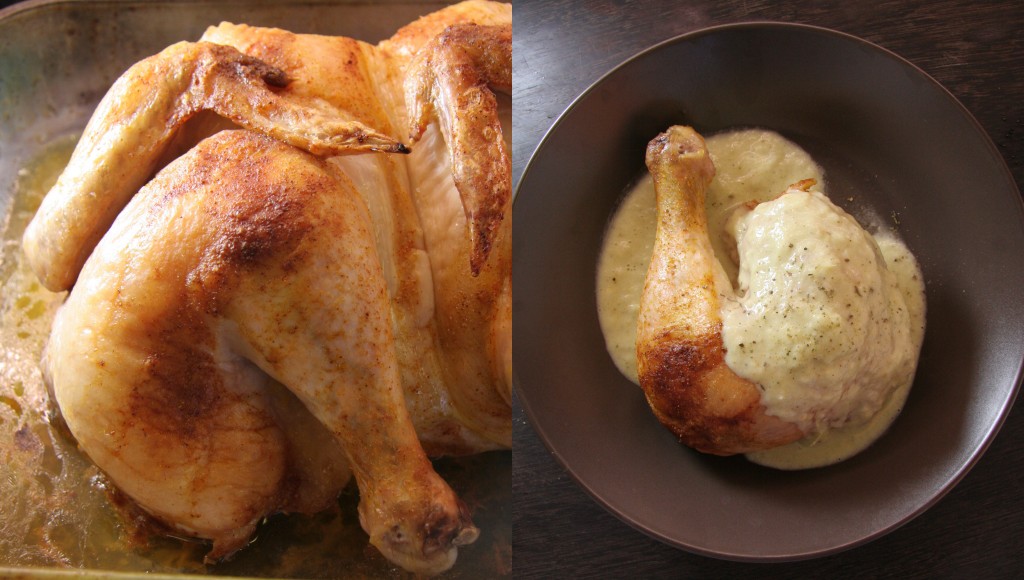 My favorite foods are watermelon and chicken skin. Yes, that's right. Both foods happen to be full of important reproduction nutrients- especially the chicken skin. In this recipe I help you maximize the deliciousness of perfectly crispy skin and moist, delicious meat. Get my recipe for Perfectly Roasted Chicken here. 
11. Lacto-Fermented Veggies
While taking a probiotic is important everyone, especially reproducing couples, it's also important to get naturally-occurring probiotics from food. One of the most fantastic and powerful probiotic foods are homemade lacto-fermented and cultured foods. Click here to see all my lacto-fermented and cultured recipes. Our favorites are Sauerkraut, Pickles, and Naturally Sparkling Apple Cider.
12. Paté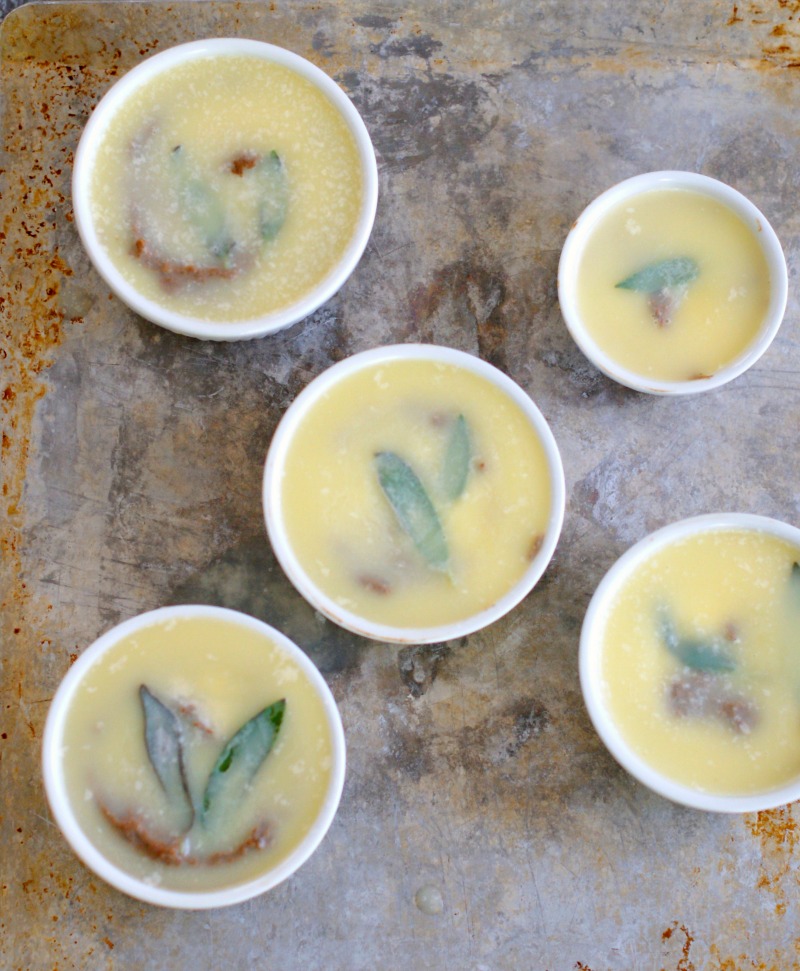 This gorgeous paté recipe is simple and perfect. I would serve it alongside my homemade magic sourdough boule. Get this recipe for "The Best Chicken Liver Paté" from The Sprouting Seed here.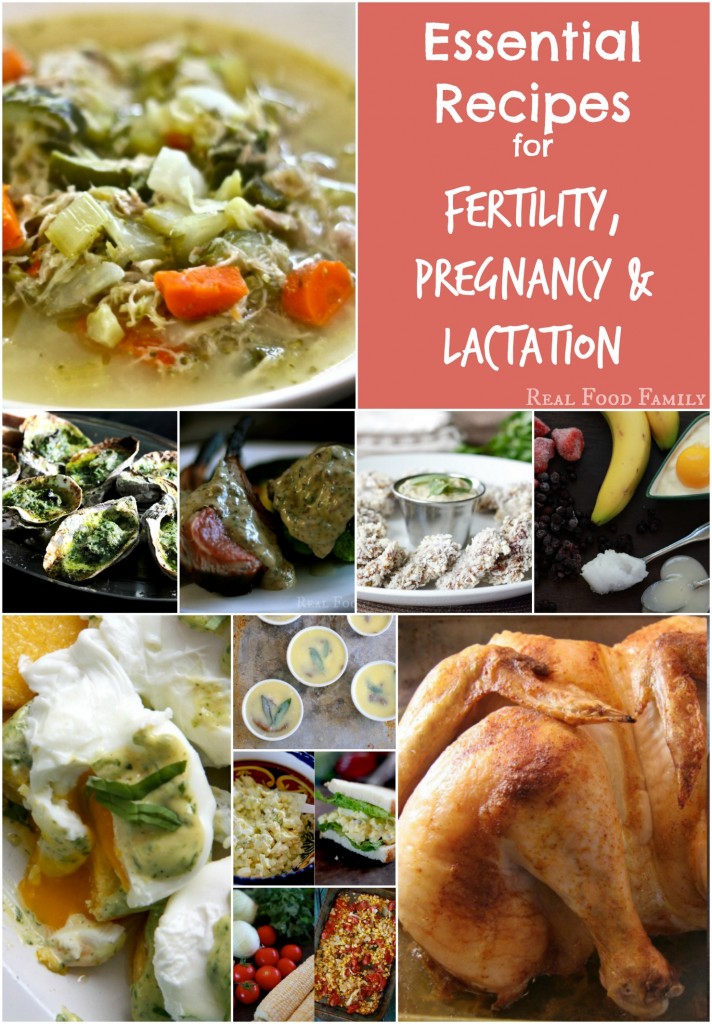 Any other suggestions? What did you eat for fertility, pregnancy or lactation?