It's a bittersweet feeling to be in our new place. Leaving the farm was a good decision for us, but I will miss my animals, the views, the wildlife and the neighborhood so much.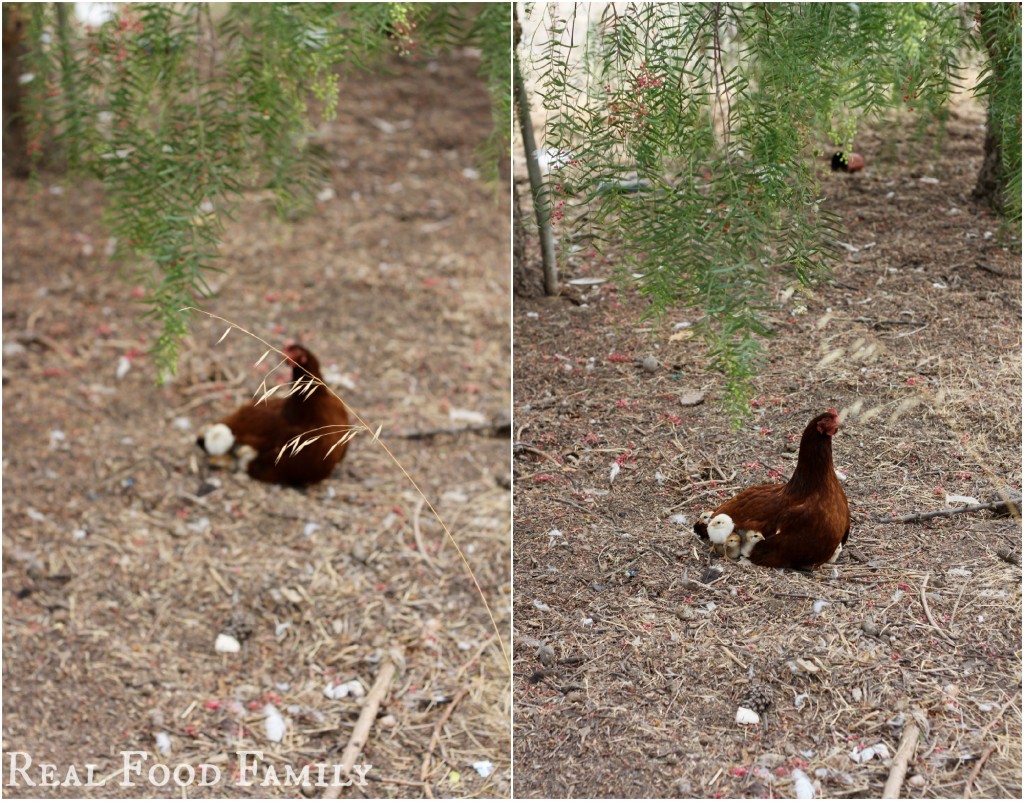 Before we left and re-homed all the chickens and chicks (except a stray rooster that apparently panics every time a human comes anywhere near him…not sure what to do about that), I snapped a few photos of our mother hen and her 10 "surprise chicks". Watching chicks with their mother is so amazing and reminds me to praise God for His extraordinary Creation. The way the mom feeds them, calls them, protects them, warms them…I could watch them for hours.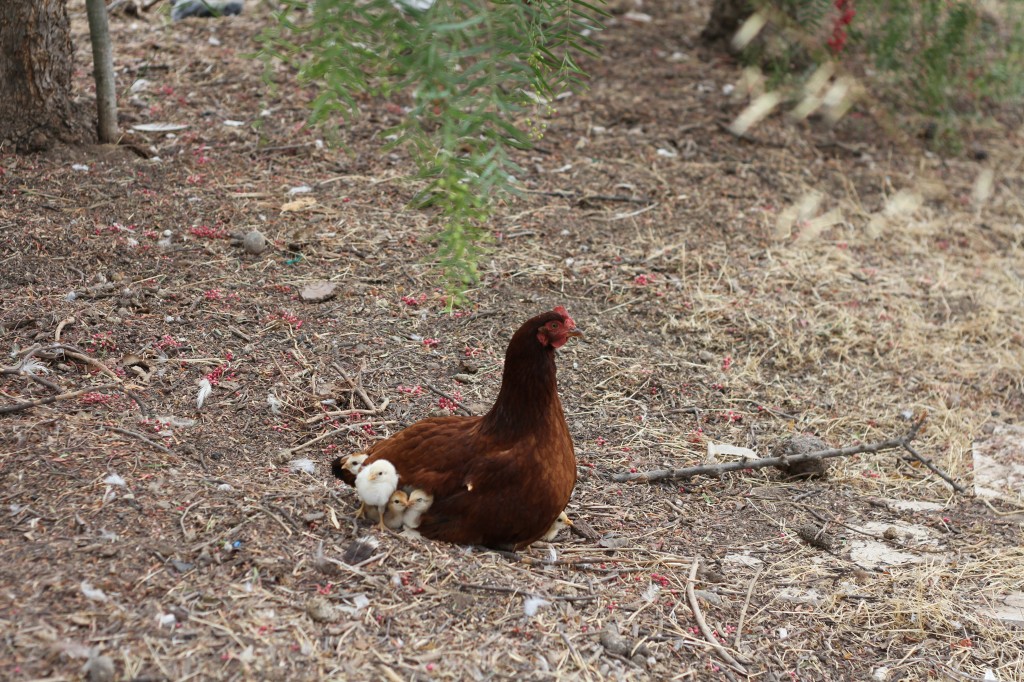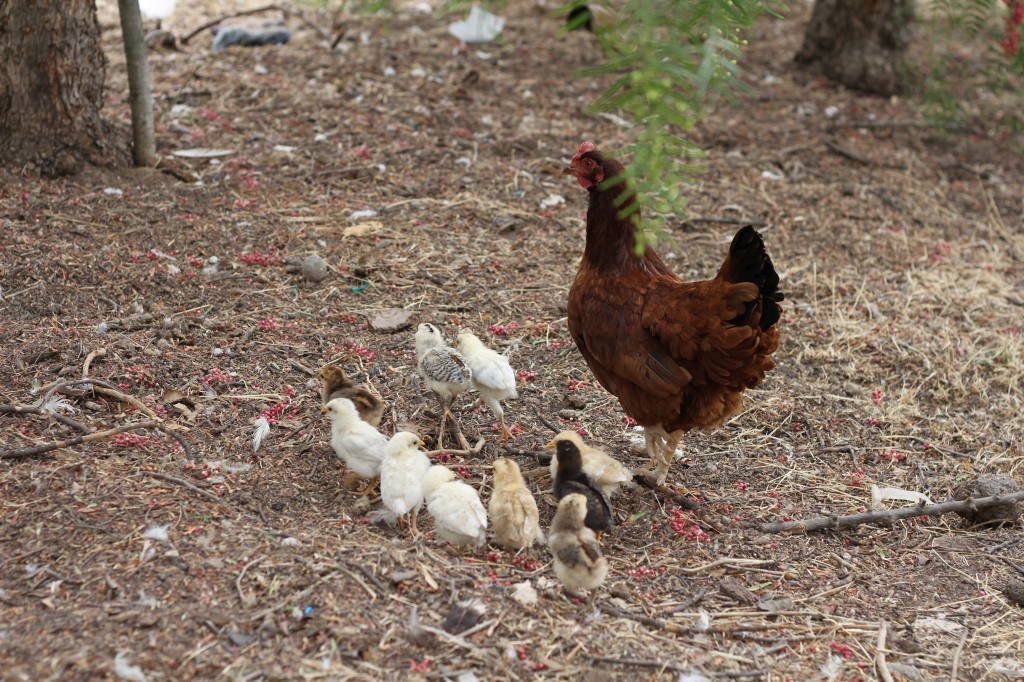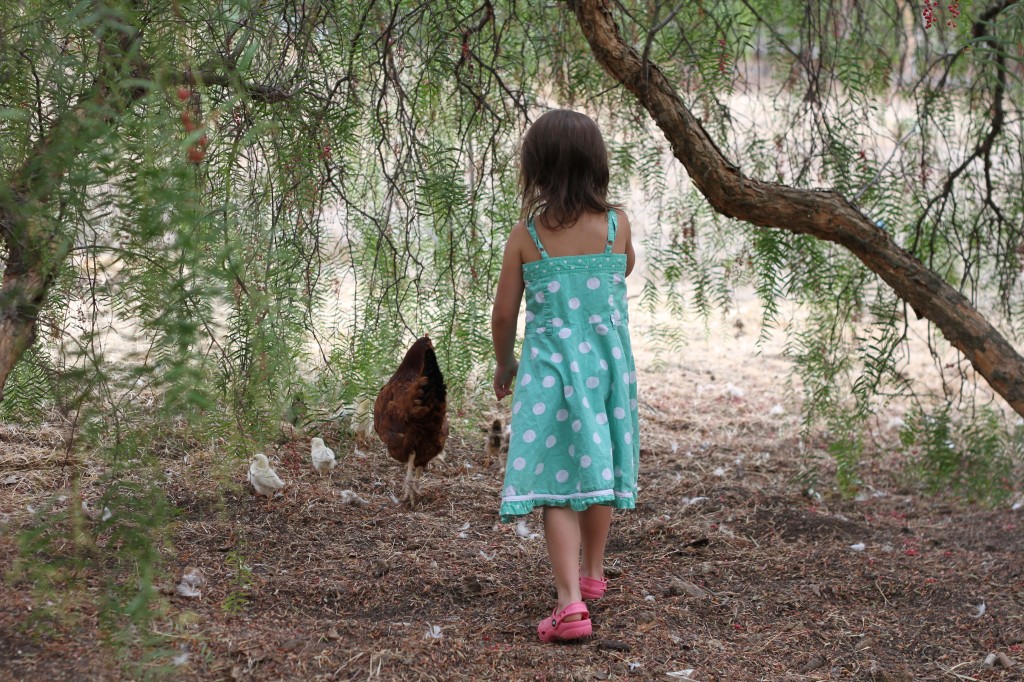 My little one spent the last month trying to catch the chicks. She managed to catch a few of them but couldn't stand how loud they would "PEEP" for their mom. That's the big difference between hen-raised chicks and human-raised chicks.
Farewell hidden homestead! We are excited about our new life and small apartment by the beach, but hope to frequently visit the land we used to call home.
Click here to check out some of my homesteading posts from the past few years here.