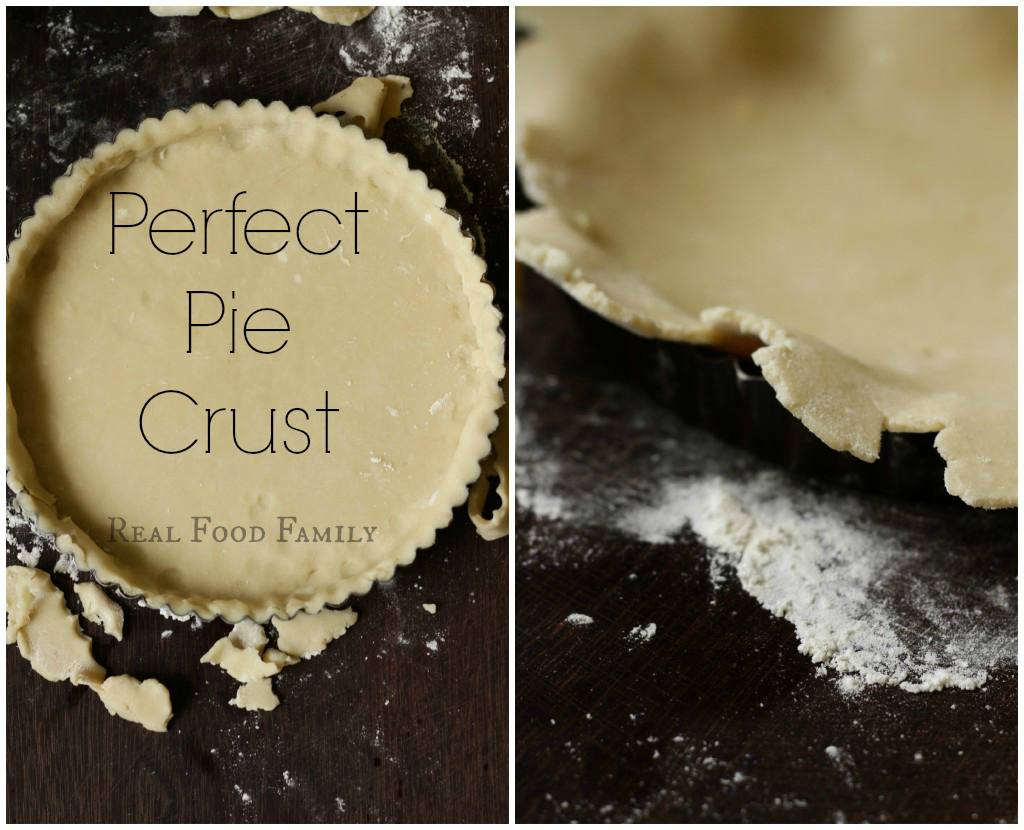 Pie crust truly is an art, and considering that pie is extremely important to my family, I've spent most of my holidays in the kitchen learning the secrets of my great-grandfather's perfect crust. I will tell you right now that one of his big secrets was Crisco (aka hydrogenated vegetable oil), which is something that I will never knowingly consume again. When I transitioned to a "real food" diet, something had to be done about the family pie crust recipe. My dad reluctantly got on board and agreed to try making an all-butter crust. As it turns out, an all-butter crust is amazing! But the flaky texture of a Crisco crust was missing…enter LARD or CREAM CHEESE! 
"What? You eat LARD?!" you say. Yes, I eat lard. In our home we actually try to figure out ways to add more lard to our diet. Lard is truly a traditional real food and is actually a nutrient-dense choice when you can get past the nutritional myth that it is bad for you (unless it's from sick animals or has been hydrogenated).
Recently I discovered using cream cheese in pie crust and fell in love. While an all-butter crust is truly delicious, the use of lard or cream cheese really steps the crust up a notch and creates a perfect pie crust. Lard will make your pie crust a little more cookie like: crumbly, with thicker flakes and enough strength to support a liquid-based filling like pumpkin pie, sweet potato pie, lemon meringue pie, chocolate silk, lemon chiffon, etc.. A cream cheese crust will give you a flakier, chewier crust that I prefer to use in fruit pies like apple, berry, or strawberry.
Step 1: Pulse flour and salt, slowly adding pieces of fat (butter, lard, cream cheese).
Use a food processor or a pastry cutter in a large bowl. With butter and lard (or all butter), you are going to pulse until your texture is like crumbs that hold together when you pinch them…like this: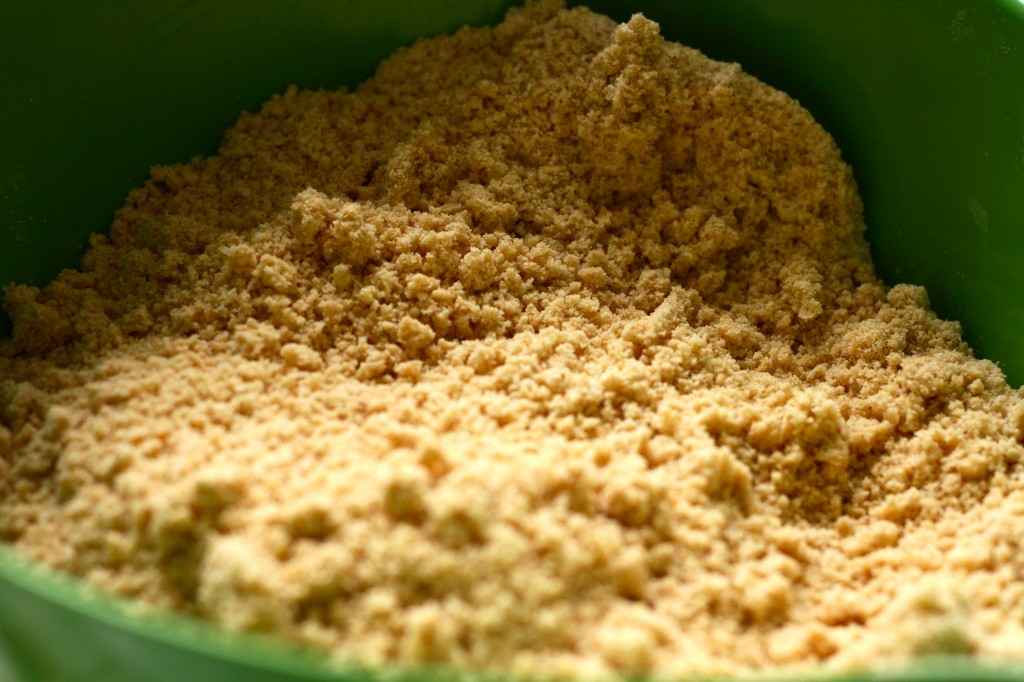 At this point you will put your dough crumbles in a large mixing bowl and use your hands, a spoon or pastry cutter to mix in just enough iced water/vinegar (or liqueur) to pull the dough together.
If you use the cream cheese, the dough will be wetter and will most like need only a splash of the iced water/vinegar, or none at all, to pull the dough together. If you add to much liquid to your dough or overmix it, you will activate the gluten and lose all chances of a flaky pie crust.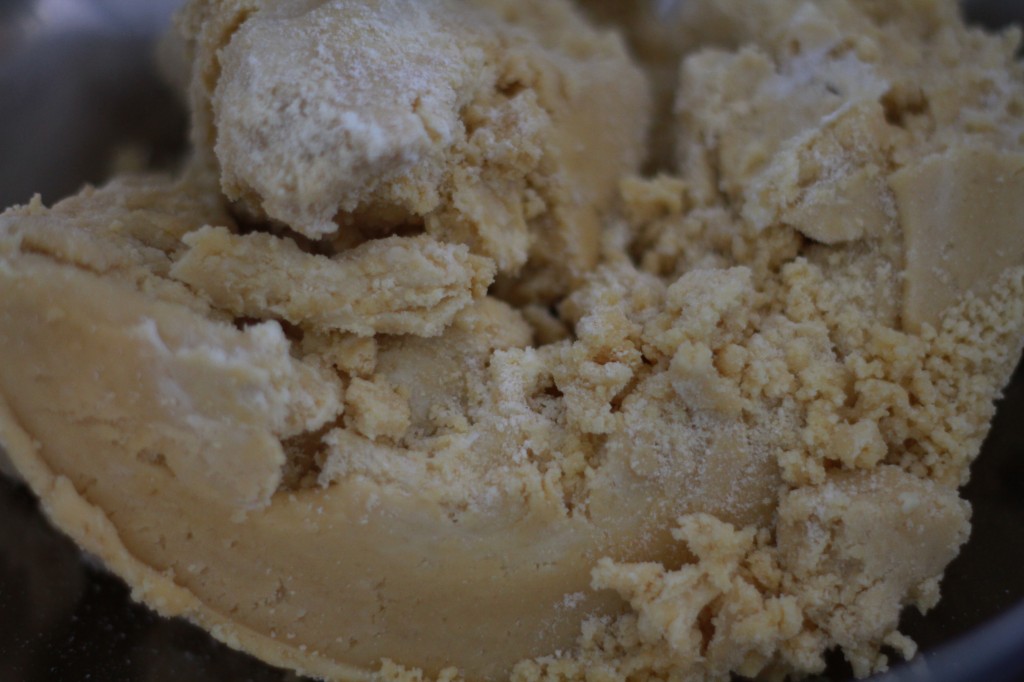 Step 2: Compress your dough into a ball or disk, without kneading or overmixing, cover with plastic wrap or a kitchen towel and refrigerate for 2 hours. 
The importance of this step is to re-harden the butter and/or fat in your dough so it melts and gets distributed evenly into the crust while it's baking.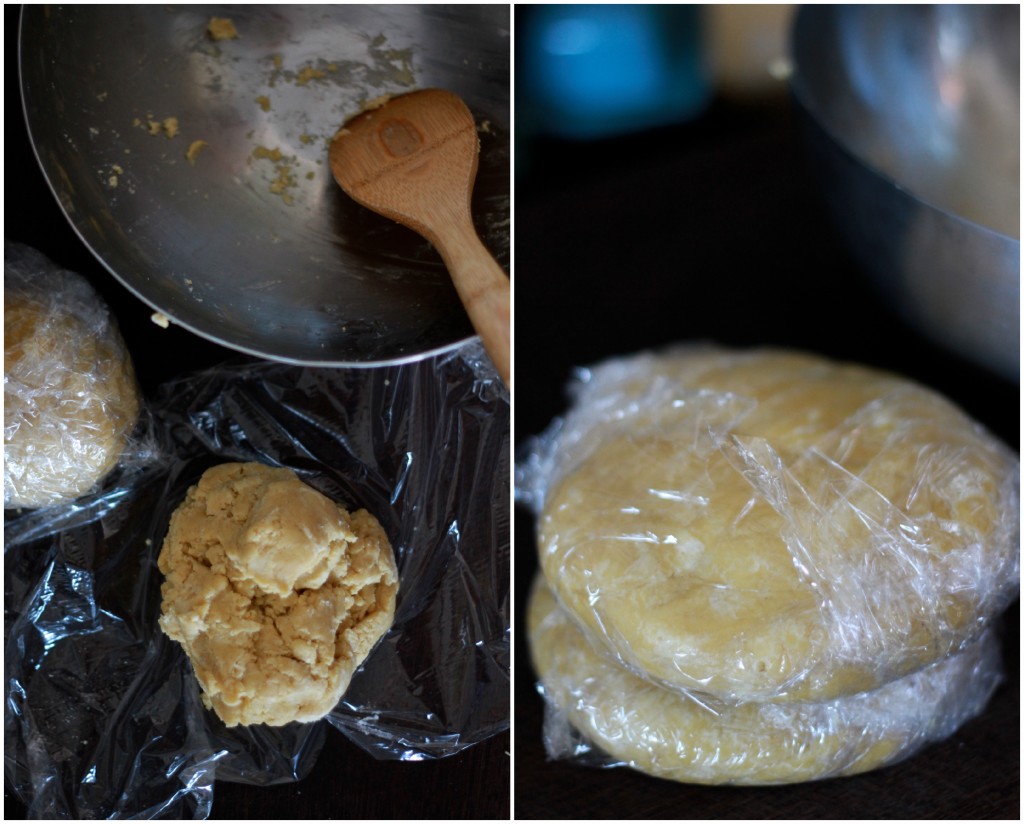 Step 3: Roll out the dough on a lightly floured surface and use for a recipe! 
I have a couple tips for this step, as pictured below:
Place a towel under your cutting board (if you are using one) so it doesn't move all over the counter.
When it's time to transfer the dough to the pie pan, roll the dough onto your rolling pin, then move it over the pan and un-roll it into the pan.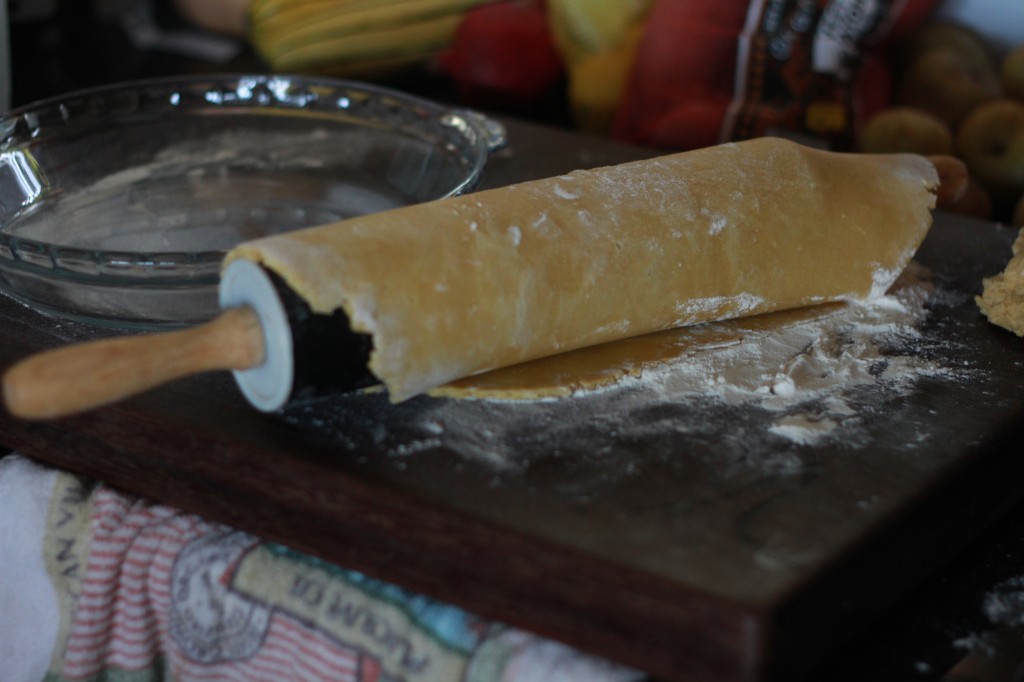 Step #4: Brush heavy cream on a crust topping 15-20 minutes before the pie is done baking.
This step ensures a perfectly golden, flaky, shiny result if you are using pie crust as a layer or lattice topping to your pie. You can also do this to the outer edges of your pie if it doesn't have a topping, but it isn't necessary. Don't use an egg wash- that's too much. Save that for pastries.
Perfect Pie Crust Recipe
Ingredients:
1 1/2 cups flour, plus extra for dusting, I use Einkorn Flour
1/2 teaspoon salt
3/4 cup butter, chilled, cut into small cubes
1/4 cup lard or cream cheese**, chilled, cut into small cubes (use more butter if lard or cream cheese is not desired), find organic lard here
1-2 tablespoons iced water and apple cider vinegar (or your favorite liqueur) evenly mixed
*Heavy Cream (optional- see Step #4 above)
**As mentioned above, use lard for a stronger, more crumbly crust, and cream cheese for a flakier, chewier crust. If you don't want to use either, substitute with more butter. 
Pulse flour and salt in a large bowl or food processor (hand blended dough usually results in a better texture, but takes more work and a strong arm).  Cut in butter and lard or cream cheese one piece at a time while pulsing the food processor, or by hand with a pastry cutter, until moist crumbs form that stay together when pinched with fingers. Transfer dough to a large mixing bowl (if necessary) add a few drops of the ice water/vinegar (or liqueur) mixture at a time while mixing, just until the crumbs pull together into a dough.  Transfer dough to lightly floured surface and form into ball.  Wrap in plastic wrap or a kitchen towel, flatten into a thick disk, and refrigerate for 1-2 hours until firm.  Transfer chilled dough onto lightly floured surface and roll into large, thin disk, and bake according to your recipe.