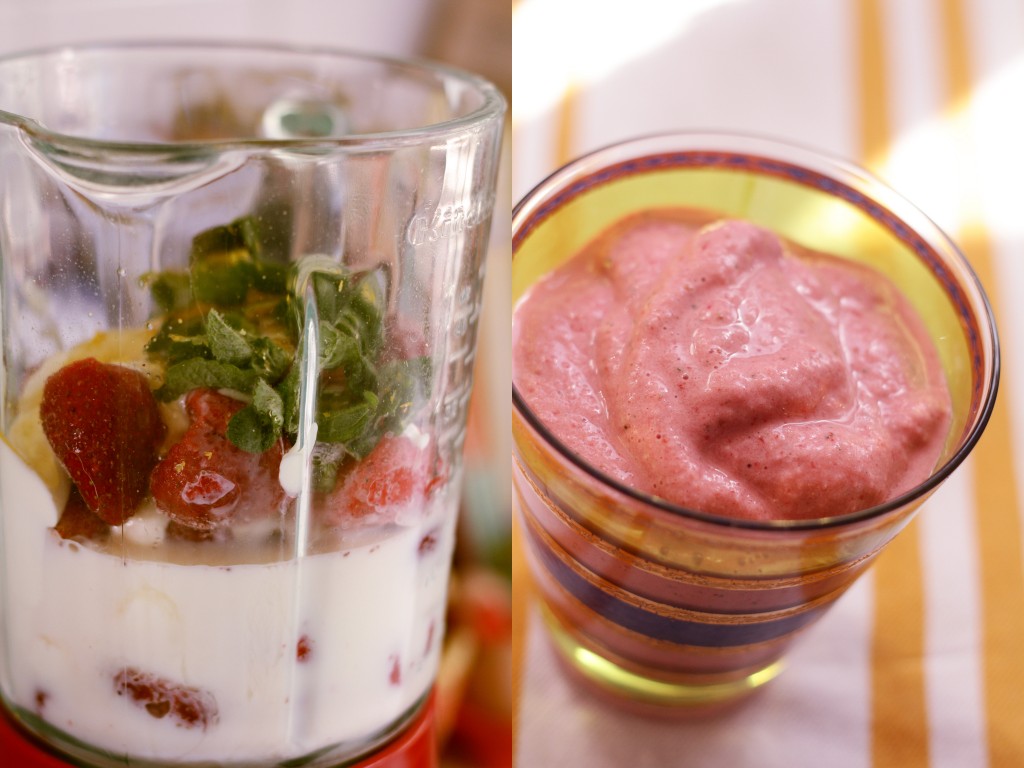 It's strawberry season! I would like to declare that my local farm produces the best, most succulent and sweet organic strawberries in the entire world. I'm pretty sure the strawberry recipes will keep coming, so hopefully you like strawberries. This smoothie is pretty dang simple, but I'm telling you the mint and lemon are essential ingredients to bring the strawberry flavor to life.
In case you didn't know this tip- NEVER make a fruit smoothie without lemon. Okay, banana chocolate with peanut butter is an exception.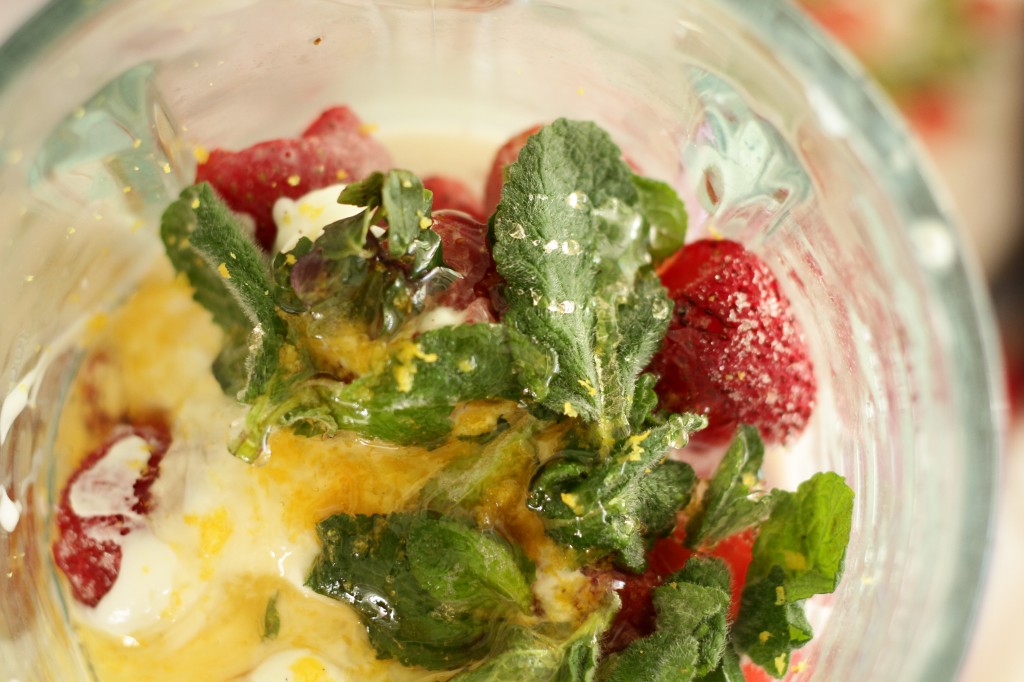 Strawberry Mint Smoothie
Ingredients: 4 cups frozen strawberries ¼ cup mint leaves 2 cups yogurt 1 cup milk zest and juice of 1 small lemon (or ½ of a large lemon) 2-3 tablespoons honey (raw, local honey preferred)  
Place ingredients in a blender and puree for 2-3 minutes until smooth!