Many people know, or think they know, what it means to "eat well."  But what exactly does that mean?  What does your body need that you're not giving it?  Or, what does your body, or your childrens' bodies, need that other bodies don't?
You might know that I recommend the "whole food" diet:  eating real, organically raised food instead of processed or factory produced "food products."  Although, this recommendation might be misunderstood to where a person may think eating only raw carrots is considered a "whole food" diet, and this person will most likely crunch their way into diabetes… "eh…what's up doc?"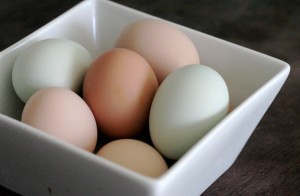 So let's begin by understanding Macronutrients- the kinds of calories we eat, and in what proportions.  First you must know that all foods are basically considered to be one of three (macro- or big) nutrients: a protein, a fat, or a carbohydrate.  Many whole foods have two or all three of these macro nutrients, but are predominately one.  The ratio of macronutrients that a person consumes mainly affects their blood sugar levels, which translates into energy and metabolism.   Our earliest ancestors ate a diet of 80% fat and/or protein, and 20% carbohydrate.  Today we have flipped that figure, although our bodies are almost exactly the same.  This is what I believe is the underlying cause of most degenerative disease like diabetes, heart disease, and even cancer.  Balancing macronutrient intake will not only protect us from some major diseases, but keep us at an appropriate weight, offer optimum energy, regulate sleeping cycles, give mental clarity, and much more.  Macronutrient balance is the foundation of physical health and wellness.
Think about this…a typical family goes out to eat at The Olive Garden.  They order breadsticks (carbohydrate), salads (carbohydrate), and a pasta dish that may or may not contain a little lean meat (mostly carbohydrate with a little protein).  Add dessert and you have just consumed a 98% carbohydrate meal.  Now, think about this…you're living in the wild and you need to feed your family.  Do you spend your energy hiking through the wilderness looking for edible plants to fulfill your diet?  Or do you fashion a spear and hunt for animal meat?  One viewing of television shows like "Wild Alaska" or "Man Vs. Wild" and you know what the proper choice is.
The physiological truth to the story is that we need fat and protein, mostly from animal sources, to thrive.  Our bodies are designed to survive off of small, yet nutrition-packed amounts of animal fat and protein.  Carbohydrates provide immediate energy, but the energy doesn't last very long, and you will be continuously reaching for more food if you consume carbohydrates alone.  I often describe eating like building a fire.  You use quick-burning pieces of kindling (carbs) to get the fire started, then you add a nice log (fat) to keep the fire burning for a long time.  The log is the sustainable choice here, using fewer resources to keep the fire thriving.  The same goes for the body.  Carbs and fat both provide energy, but the fat calories, though more dense with calories, offer the longest lasting energy.
You may be wondering about the protein element.  Protein does not necessarily provide immediate energy when compared to carbs or fats, but is essential for the body to survive.  A diet of mostly protein with little or no fat would result in the body going into "survival mode" or even protein toxicity.  You may lose weight this way, but your energy levels will plummet and you will completely mess up your hormones.  You will also most likely yo-yo back to having excess weight.  Protein and fat should be eaten in equal amounts and always together.
This brings me to the next point: metabolism and blood sugar regulation.  Understanding good macro nutrient balance is essential to understanding blood sugar regulation.  I think these graphs will help you understand this concept a little better:
Normal blood sugar:  natural waves of blood sugar regulation as the body tries to keep the levels close to "normal" during and in between meals.  Blood sugar hormones are produced as the blood sugar rises and falls.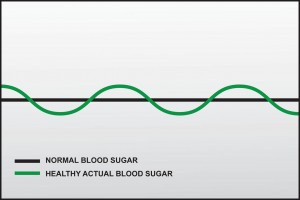 Unfortunately most people do not experience this nice ebb and flow.  We eat high carbohydrate meals that blast our blood sugar and cause an overload of regulating hormone (insulin) to be produced.  This dramatically drops the blood sugar and so the body reacts by craving more sugar and back up we go!  This spiky seesaw effect continues throughout life, often developing into hypoglycemia and hyperglycemia.
**Images are generalizations are are NOT to be used for scientific or medical research purposes.
Eventually the body is so sick and tired of over-producing the regulating hormones, that it stops responding to them altogether, known as insulin-resistance and eventually Type 2 Diabetes.  It is important to understand that the hormone producing organs (mainly pancreas, adrenals and liver) are continuing to produce the regulating hormones since body isn't recognizing the insulin being produced.  This is what is termed, "symptoms of deficiency in the presence of excess."  This cycle completely wears out these organs and they eventually shut down, leading to very serious problems.  This is, of course, a very simplified explanation of blood sugar, but I find it to be very helpful for most clients.
The next step is to understand what to do with this information.
How do I eat so that I have good, lasting, sustainable energy without over eating?
How do I eat to keep my blood sugar regulated and avoid degenerative disease?
I'm glad you asked.
Whenever you eat a meal, eat it on a plate.  Look at it.  Don't count calories, don't count grams, don't count anything.  Simply determine if there is enough food to fill you up, but not so much that you'll feel too full.  Then determine that about 30% of the plate is a healthy fat (organic animal foods, raw dairy like butter or cream, coconut oil, nuts- preferably soaked and dried), 30% protein (organic animal foods, soaked legumes), and 40% carbohydrate (organic vegetables or whole grains that have been soaked and/or sprouted.)  This is a good ratio for most people, but many feel they should have more of a 40% fat, 40% protein, 20% carbohydrate ratio.  There are very few people that qualify to have more than a 40% carbohydrate diet**.  Eat three to four meals per day, not multiple small meals as frequently recommended by other nutrition professionals.  Eat foods in this proportion en mass, not as a percentage of calories.  In other words, I'm not talking about 30/30/40 percent of calories.  Create a pie chart on your plate and determine 30/30/40 percent of the plate!  This is very simple, but flies in the face of most mainstream nutrition advice- the advice that has made our nation fatter and sicker, and the wallets of processed and "diet" food producers fatter.
**Certified Nutritional Therapy Practitioners (NTP's)- like Roz Mignogna- are trained to determine an individual's Metabolic Type or bio-individuality in regard to proportioning macronutrients.  Most of the population requires this 30/30/40 balance.  Those with blood sugar disorders or metabolic disease should reduce their carbohydrate intake to 20% or less.  Very few people measured with Metabolic Typing truly need more than 40% carbohydrates in their diet.
Would you like an easier guide to implementing these guidelines into your life?
I'm glad you asked.
Real Food Family offers a weekly meal planning service with dinner recipes and complete shopping lists, plus extras like snacks, drinks, desserts, ultra-nourishing foods, and more! Click below for more info…
Need Help Planning Your Weekly Meals?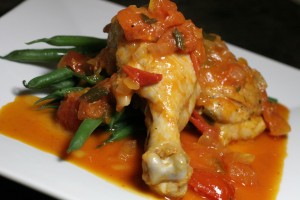 Join Real Food Weekly for weekly recipes, shopping lists, and more!
One final note is that you must remember to drink pure, clean water as often as possible.  Since the vast majority of your body is made up of water, it is important to consume this most important macronutrient daily.  Caffeine, pharmaceutical drugs, alcohol, sugar and stress are a few of the daily ingredients that deplete your body's water sources.  When you consume these things, you must consume extra water.  Usually tap water is clean enough to drink but has added toxins like fluoride and chlorine.  I recommend finding a good water filter or even reverse osmosis system that guarantees elimination of fluoride.
**The statements and products shown on this website have not been evaluated by the US Food and Drug Administration and are not intended to diagnose, treat, cure or prevent any disease.  You should consult with a healthcare professional before starting any diet, exercise or supplementation program, before taking any medication, or if you have or suspect you might have a health problem.