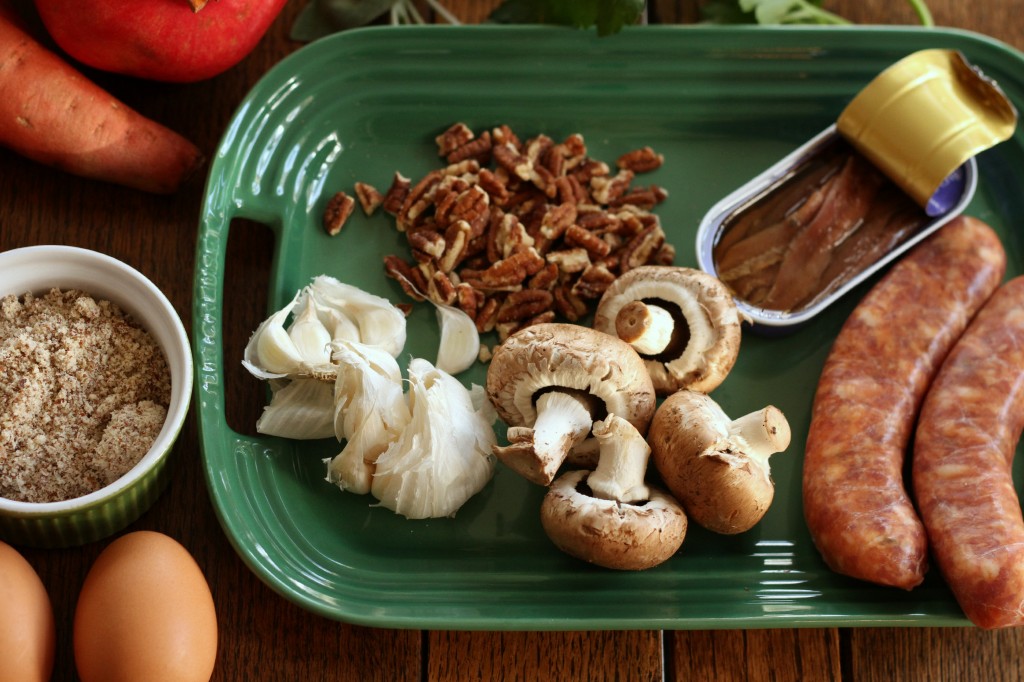 Last year I went grain-free for a few months until I realized that I personally needed to include some grains in my diet to stay healthy. Even though I'm a happy grain-eater, it doesn't mean I can't still enjoy the goodness of grain-free recipes, especially during the holidays when breads, sugar, and other goodies are on overload. This hearty grain-free stuffing is totally delicious. It's a little different than the classic idea of stuffing, but uniquely delicious and worthy of praise from "Paleos" and grain-eaters alike.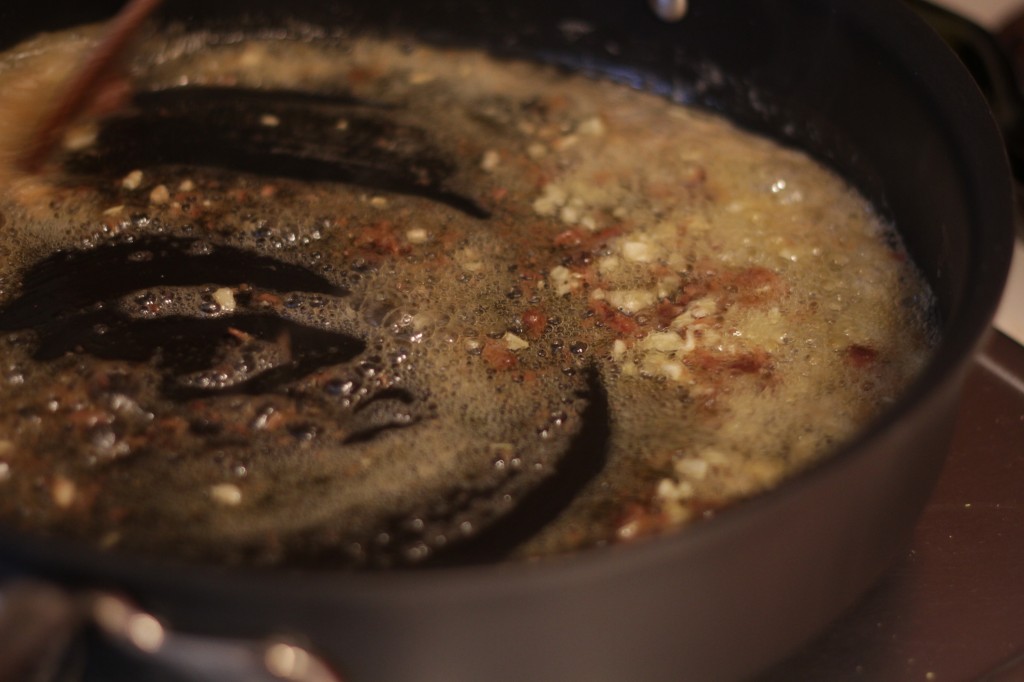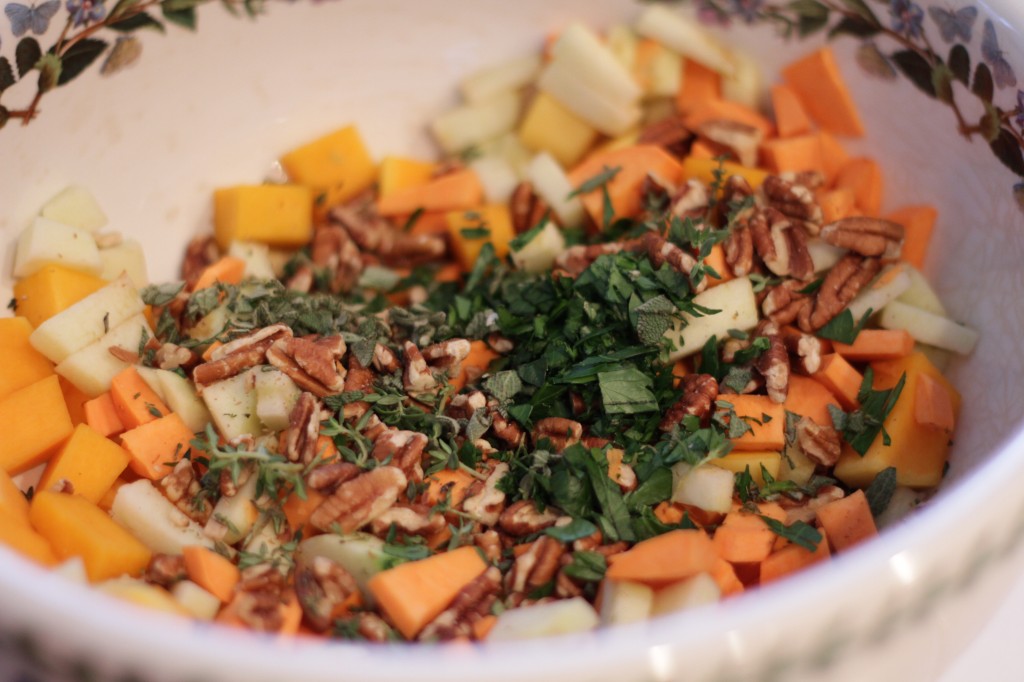 Ingredients:
¼ cup butter
4-6 ounces loose sweet Italian sausage
8-10 anchovy filets (1 small can, packed in olive oil)
3 garlic cloves, finely chopped
1 onion, chopped
1 cup mushrooms, chopped (about 6-8 small mushrooms)
½ of a medium butternut squash, peeled, seeded and cut into 1-inch cubes
2-3 medium sweet potatoes, peeled and cut into 1-inch cubes
1 pomegranate (about ½ cup seeds)
1 tablespoon flat-leaf parsley, finely chopped
1 tablespoon fresh sage, finely chopped (or 2 teaspoons dried sage)
1 ½ cups almond meal
½ cup pecans (preferably soaked and dried first), chopped
2 eggs
1 cup chicken or turkey stock and/or heavy cream (I like to use a mixture of the two)
Preheat oven to 350°F.
Sauté sausage in butter until browned in a large sauce pan. Transfer sausage to a large mixing bowl with a slotted spoon. Add onion and mushrooms to pan and sauté for 8-10 minutes, until golden. Add garlic and anchovy filets to the pan, stirring until anchovies dissolve.
Place butternut squash, sweet potatoes, pomegranate seeds and herbs in the mixing bowl with the sausage, then pour onion and mushroom sauce into bowl. Mix in almond meal, pecans and eggs until evenly blended. Season mixture with salt and pepper, then stir in stock and/or cream. Pour mixture into a buttered baking dish, spreading evenly into the dish. Bake  for 45-60 minutes, until all liquid is absorbed and the top is golden.