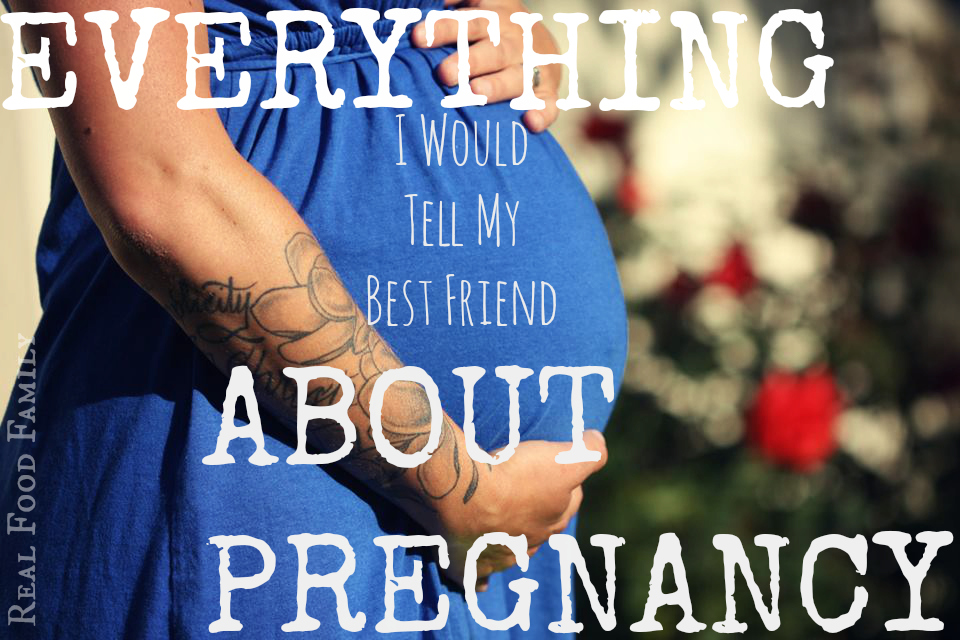 For you created my inmost being; you knit me together in my mother's womb.
I praise you because I am fearfully and wonderfully made; your works are wonderful, I know that full well.
Psalm 139:13-14
AHHHHHHHH!!!!!! You're pregnant!!!!! Congratulations!!!!!!!!! I'm SOOOOOOO excited!!!!!!!!!!!!
Okay, are you ready to be brainwashed by me?
You know that baby health and child birth are my greatest professional passions, right? I'm going to get you totally set up with everything I think you need to know. Are you ready???
First, did you prepare for pregnancy at all? Most of us don't really think about much until we're actually pregnant, but maybe you were lucky enough to think about eating special foods that benefit fertility and healthy conception. I know that if I actually have the chance to plan for another pregnancy I'll make sure that my iron levels and B12/folate levels are really high before I'm pregnant so that I don't have to fight anemia or bleeding problems during childbirth like I have with both of my births so far. These nutrients are really important at the earliest stages of the baby's development (like right at conception). Don't worry if you weren't really thinking about any of that, but I would say to at least check out these iron supplements and B12/Folate lozenges, or preferably connect with your local Nutritional Therapy Practitioner, to start getting these nutrients right away. Of course have your midwife or doctor approve any supplement you take during pregnancy. There's a chance you could actually have too much iron (rarely the case), so I would have your midwife or doctor check your iron levels before or right at the beginning of your pregnancy to see where your levels are. I discovered the severity of my anemia problems close to the end of both of my pregnancies and I wish I had known from the very beginning (or before) because I might have avoided my issues with heavy bleeding and slow recovery after both of my births.
Diet…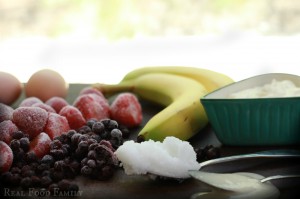 First things first…You HAVE to eat a nutrient-dense diet. Not just a "healthy" diet…a NUTRIENT-DENSE diet. Unfortunately today's pregnancy books barely focus on the foods you should be eating besides saying to eat "well", typically referring to "more fruits and vegetables" and all the rest of the modern nutritionism mantras we're told. I have bad news for you…fruits and vegetables are great, but a couple extra salads ain't gonna do anything special for your baby. In fact, all those extra fruits and vegetables could be a horrible choice if they aren't pristinely organic, offering you and your baby a heavy dosage of toxic and even carcinogenic pesticide chemicals.
It's one thing to eat "well" and avoid dangerous foods and substances to prevent a problematic birth or baby. It's even more important to eat  a diet that will help every organ of your baby's body develop optimally. I'm talking about organs like the heart, the brain, the intestines, the skin, the skeleton, the hormone glands, the eyes, the lungs…everything! Optimal development of these organs could mean no glasses, no allergies, no asthma, no acne, no autism, no ADD, no cavities, no braces, no behavioral disorders, and so much more. I'm obviously not making any promises with such things here, especially with genetic disorders, but the study of epigenetics is proving so much of what our ancestors knew: that what we eat and do during pregnancy can significantly influence genetic expression and your child's health over their entire lifetime (which also influences the health of their children and their children's children). So even if there is a genetic propensity, your diet and lifestyle choices could potentially influence if those genes get "turned on".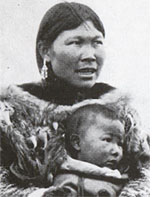 Eating a diet full of the nutrients specifically needed for fetal development is to the best way ensure you are giving your baby the best chance of a healthy life as possible. Traditional cultures understood this concept and made it a top priority, which is why they went through such great lengths to provide reproducing men and women with specific foods they knew would produce robust, healthy children with incredible resistance to disease.
I am quite sure that many of the common childhood ailments, disorders and diseases are more prevalent today than ever before because the past few generations have consumed processed, industrialized diets and have been exposed to growing amounts of toxins in our environment. More and more families are now opting for traditional food diets and chemical-free lifestyles and are experiencing the results: strong, healthy children who are resistant to common diseases and disorders, have well-balanced behavior, develop strong physical features and even have naturally straight teeth because of proper skeletal development. A traditional diet consists of foods that haven't been processed in any way, are nutrient-dense, and are properly prepared. Modern "nutrition" professionals have rejected the time-honored wisdom of traditional food in the past century, and we are paying the price for their ignorance!
I will brag for a moment as a way to testify of the importance of a nutrient-dense diet because I'm proud and have worked so hard thus far to stick with my dietary convictions.  At the time of writing this, my unvaccinated kids have never been admitted to an emergency room, have never endured an serious illness or infection, have recovered quickly and experienced only light symptoms from common contagious viruses (like a cold), have strong teeth and eyes, do not have any allergies or asthma, and are very intelligent and happy. It saddens me that it is common and normal for children to have breathing treatments daily for their asthma, are familiar with their favorite emergency room doctor's working hours, have allergies to almost every common food, get recurring colds and flus every year, or are diagnosed with some sort of "common" neurological disorder. I don't believe this is normal, and you shouldn't accept these things as normal either. We can, and should, expect more from ourselves and do better for our kids. We must prioritize a nutrient-dense, traditional food diet for the health of our children and future generations.
Hopefully by now I've convinced you that you need to eat a highly specialized, traditional food diet…but what exactly does that mean you should eat?  Here is a list of recommendations from the Weston A. Price Foundation called the "Diet for Pregnant and Nursing Moms", including meal-planning ideas to go with these recommendations. You will see some crazy stuff on that list like liver, raw milk, raw egg yolks and anchovies. It may seem crazy, but when you understand the benefits of these foods you might be motivated to try some recipes using them. I usually direct people to this article on Vitamins for Fetal Development to see what actual foods are highest in the nutrients necessary for a growing baby.
To make traditional food a little easier for your family, I also recommend you sign up for access to my Real Food Weekly meal plans library– Whole Food Meal Plans by a Nutritional Therapy Practitioner and Mom!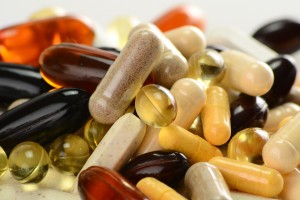 Supplements…
I don't recommend taking over-the-counter prenatal vitamins, or even prescription ones. I'm not a fan of highly processed synthetic vitamins in general. While I trust my nutrient-dense diet to provide me and my growing baby with the nourishment I need, I do still take a few supplements during pregnancy and lactation that I know I need because I just can't consume enough of the necessary nutrients with my diet alone. (In other words, I can't stomach all the liver, anchovies and fish eggs needed to properly nourish my growing baby.) Here is the list of what I take, in order of importance, and why:
doTERRA Multi-Nutrient Formulas as your "pre-natal"
Since starting our essential oil business with doTERRA we discovered doTERRA's incredibly high quality and perfectly formulated nutritional supplements. Our family-adults and kids, pregnancy or not- consistently uses doTERRA's Lifelong Vitality supplements as our foundational "multi vitamins". I put that in quotes because these formulas are more than a standard "multi" with mega-doses of synthetic vitamin chemicals that your body can't process and doesn't absorb. Learn more about our foundational vitamin list here. Contact us if you want to get your own!
Extra Virgin Cod Liver Oil– the best naturally-occurring source of Vitamins A, D, E and K, as well as the perfect source of all the essential fatty acids you need like DHA, Omega-3's, and all the other EFA's that the scientific research confirms we should be getting during pregnancy. (The whole family should be taking this!)
Top Quality Pro-Biotic– a fantastic pro-biotic supplement to help with digestion, immunity, and all sorts of wonderful things probiotics do. Take extra if you ever have to take antibiotics. (The whole family should take this, too.) We also use doTERRA's amazing probiotic supplement called PB Assist+. If you want to get the other vitamins mentioned above, I highly suggest adding this to your order to save money and get a wonderfully complex probiotic supplement.
Juice Plus+ –  Most likely you've already heard of this whole food supplement made of dehydrated blends of fruits and vegetables that is a perfect "back up" for those not getting enough vegetables and fruits in their diet. What I like most about Juice Plus+ is that they have a bigger list of clinical studies to prove the benefits of their product than any other supplement available. I trust the company as well as the product. A midwife who happened to have a lot of patients that took Juice Plus+ (because she worked very closely with Dr. William Sears' medical practice) told me once that she could always tell if a mother took Juice Plus+ or not because of the strength and health of the placentas. At this point that's not a clinically tested and proven benefit of Juice Plus+, but it definitely influenced me. Right now with the Children's Health Study you can get Juice Plus+ for your kid(s) for FREE with a regular adult order. Contact me if you want to learn more about Juice Plus+ or get signed up. You need a representative to get you set up, and I will personally help you with this.
Raw Desiccated Liver Capsules– This is encapsulated liver from grass-fed, pasture-raised animals. Traditional diets always included nutrient-dense foods like liver for reproducing families and I recommend trying to eat them, too, except most of us agree that there is a VERY small chance of actually eating organ meats regularly, so the supplement form is a fantastic alternative to eating a meal of liver twice a week!
Red Raspberry Leaf Tea (Mama's Brew Tea). Red Raspberry Leaf has a medically proven and trusted track record in helping strengthen the womb of a pregnant woman, and it is also reported to be effective in restoring the womb after delivering. Since most hospitals make it standard practice to inject pitocin after birth to contract the uterus (talk to your doctor if you do not want this unless it is necessary, because they might just do it without telling you…I've watched that happen many times as a doula), red raspberry leaf tea is one of the best preventive measures you can take to avoid problems with uterine contractions during and after labor. My midwife considers this tea a MUST DRINK DAILY supplement tea. I also found this red raspberry leaf extract to take as a tincture.
More supplements:
Iron and B12/Folate- Like I mentioned before, I take an iron supplement and a B12/Folate lozenge (lozenges are the best for B12 absorption) before, during and after pregnancy. I recommend Biotics supplements, which are only available through those links or your local Nutritional Therapy Practitioner . *If you are reading this and actual are my friend, I will get you hooked up with what you need. 🙂
Apple Cider Vinegar or a hydrochloric acid supplement: Pregnant or not, I like to take a few teaspoons of apple cider vinegar with a little water every night (very strong stuff) to help keep my stomach acid balanced and avoid indigestion. You can also swallow a hydrochloric acid (HCL) tablet (I suggest purchasing through your local Nutritional Therapy Practitioner to help with dosage and proper usage). I also have used papaya enzymes chewables during pregnancy which really helped with indigestion and problems related to slower digestion.
Tummy Troubles?
Whether it's the first trimester or the whole darn pregnancy, I have an arsenal of products I like to have on hand to deal with this annoying, life-ruining pregnancy symptom. First make sure to get on a good probiotic supplement as early as possible, as I mentioned above. If you can't even keep a capsule down I recommend doTERRA's kid-friendly probiotic powder that tastes like a pixie stick candy!! Also get doTERRA's digestion essential oil blend and digestive enzymes supplement. Contact me to get hooked up with the doTERRA stuff (life saving stuff) you need. 
What You Really Shouldn't Eat
If you clicked through those diet links, you'll realize that many of the foods the "mainstream" tell you to avoid during pregnancy are the exact nutrient-dense foods that traditional cultures cherished as the best foods for pregnancy. As long as you have top-quality, trusted sources for your foods, you shouldn't worry about pathogens in the raw egg yolks, liver or fish eggs. Let me elaborate a little more on what foods you actually need to avoid.
Sushi? I eat a ton during pregnancy, and so have pregnant Japanese women for centuries. Soft cheese? My favorite pregnancy omelet is full of brie cheese. Alcohol? Ask any pregnant Italian woman if she quit drinking a little wine with her meals and she'll most likely laugh at you with a quizzical look on her face. In fact, a little wine can really help relax a stressed out pregnant woman without affecting the baby. I often recommend to my doula clients to drink a little wine when they go into labor to relax. In fact, many cultures encourage beer drinking when the baby arrives to increase milk production. THAT SAID…of course if you have a problem with alcohol abuse you must avoid drinking any amount of alcohol, especially during pregnancy. Fetal Alcohol Syndrome is a very serious birth defect that no responsible mother would risk causing their child to have.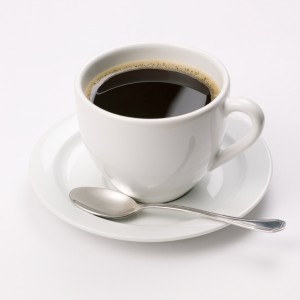 You must avoid all recreational and prescription drugs, unless your doctor assures you the prescription drug is safe for use during pregnancy and that drug is imperative to maintaining your health. There is another drug I want to discuss that many women believe is safe during pregnancy and lactation. That drug is Caffeine.
I LOVE caffeine. I love drinking coffee. I love drinking tea. I love the magical effect that first sip of a hot, caffeinated cup of coffee or tea has on my lethargic morning body. Drinking coffee or tea has a significant psychological effect on me as well. Holding a cup of coffee or tea brings on wonderfully comforting feelings and ushers in an instant nostalgia of my adolescence and young adulthood watching Friends. Holding a big, coffee-house cup of coffee is like comfort food to me.
Some people get jittery after a half-cup of coffee and some people barely notice any effect on their body even after 4 cups. But none of that matters because your tiny little growing baby has to detoxify your adult-size serving of caffeine no matter how much you drink. Fetuses have no ability to detoxify caffeine, and this addictive drug can have a very negative effect on your child. Dr. Mercola convinced me that ANY amount of caffeine during pregnancy should be strictly avoided, and I (reluctantly) agree with him. The possible side effects are not worth my indulgence. When you're baby is out and you are lactating, your body will detoxify a small amount of caffeine before it gets into your milk, but it still gets in there so you have to be careful, and it's still best to avoid caffeine as much as possible during lactation. (I try to do do inversions to get the boost energy I need, which are yoga-like positions that get my feet above my head, such as headstands against the wall.) The best advice I can give is to wean yourself off coffee before you become pregnant. Try transitioning from coffee to black tea to green tea to herbal tea. Or try herbal coffee substitutes like this one (which I LOVE). Whatever you do, you don't want to add caffeine-withdrawal headaches and extreme tiredness to the sufferings of an already difficult first trimester!
Books to Get (and NOT to get)…
Did you get "What to Expect…"? THROW IT OUT! You don't need any mainstream garbage filling your mind unless you want a mainstream birth. (Did I mention yet that the United States has the 2nd WORST infant mortality rate among developed nations?) I have a better list of books you should read:
Best to Read While Pregnant:
Beautiful Babies: Nutrition for Fertility, Pregnancy, Breast-feeding, and Baby's First Foods 
Nourishing Traditions (a cookbook with a crash course in traditional food)
The Pregnancy Book: Everything You need To Know to Have a Safe and Satisfying Birth
Best for Preparing for Child Birth:
The Complete Book of Pregnancy and Childbirth (not exclusively natural birth)
Ina May's Guide To Childbirth (all about natural birth)
Gentle Birth Choices
The Birth Partner, Third Edition: A Complete Guide to Childbirth for Dads, Doulas, and All Other Labor Companions 
Best for Preparing for Breastfeeding:
The Breastfeeding Book- Everything You Need To Know About Nursing from Birth Through Weaning
The Ultimate Breastfeeding Book of Answers
The Womanly Art of Breastfeeding
Best for important health decisions you have to make when the baby comes (my personal preferences):
The Baby Book: Everything You Need to Know About Your Baby from Birth to Age Two
The Attachment Parenting Book : A Commonsense Guide to Understanding and Nurturing Your Baby
The Nourishing Traditions Guide to Baby and Childcare
The Vaccine Book: Making the Right Decision for Your Child
How to Raise a Healthy Child In Spite of Your Doctor
Your Birth Plan…
Please do not go into your birth saying, "I'm going to try for a natural birth, but I'm not opposed to an epidural." If you are truly desiring a natural birth but have this attitude, I can give you a pretty good guarantee you will have a standard American childbirth- with an epidural and most likely a bunch of other "necessary" interventions. I don't care what kind of decisions you're going to make about your birth, even if you want the interventions, but please be an educated mom! I'm a big natural birth promoter, but I actually care more that mothers are just informed of how crazy the business of childbirth is here in America. You should know what your choices are and defend your right as the parent to make these decisions. I like to recommend watching "The Business of Being Born". Some might say this is a "sensationalized" movie, but I believe it is informative and eye-opening for moms, and actually less sensationalized than many childbirth education videos I've seen. I have NEVER met a mom who regretted watching this movie- even moms who decided to have epidurals or Caesarean sections.
When you are an informed parent then you can often avoid the negative, or even traumatic, birth experiences that unexpecting parents often testify of. Being fully educated and active in the decisions surrounding your childbirth will help you feel empowered as you enter your new role as a parent. You can watch My Homebirth Video and My Interviews With Midwives and OBGYN's to learn more about your options.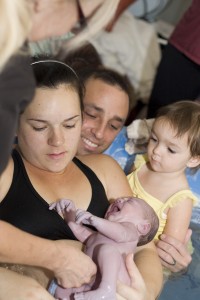 Once you have begun your birth education process and thought about how you want your childbirth to go, you will have to decide WHERE you are going to have your baby and WHO your healthcare provider or providers will be. Will you be in a natural-birth friendly hospital with an OBGYN? A typical hospital with a 99% epidural rate and 30-40% C-section rate? A hospital with a medical midwife (or "Med-wife")? A hospital with a separate birth center? A birth center that isn't part of a hospital? At home? In a field? (There may be more options I haven't thought of.)
Sadly where I live, the three main local hospitals do not allow midwives on staff, even though we have some of the best, most accomplished and educated midwives in the U.S.A. practicing locally. We have birth centers close to hospitals that are run by midwives as well as medically licensed professional midwives who only attend home births, but the hospitals have rejected any privileges for midwives. For pretty much any area of the U.S., if you want a natural birth in a hospital then I highly recommend hiring a certified and well-trained and certified doula. You should also read as many of the books I recommend above as possible and take Bradley birth classes (more on that below). Try to search for a hospital in your area that is natural-birth friendly. The best way to do this is to connect with local natural-birth supporting moms (Facebook groups, etc.) and ask them what hospitals are best. You should also make sure you have a doctor that understands, supports and encourages your birth plan. It's okay to switch doctors during your pregnancy! Don't be afraid to do it if you're feeling unsupported or uncomfortable.
If you want a natural birth with a midwife, then research to find all the professionals in your area and shop around! Not all midwives are the same and you should get "that feeling" with the right one. Even if you get "that feeling" with your first midwife interview, interview others just to be sure. I loved my midwives at both of my births, but I had a nurse midwife (CNM) for the first and a licensed professional midwife (LPM) for my second. After experiencing both, I much prefer the LPM, especially for home birth.
It's also okay to shop for the right OBGYN or switch from an OBGYN to a midwife during your pregnancy…even in the later stages of your pregnancy. The only problem, though, is that midwives often get booked far in advance so they might not be able to take you on as a patient if it is too close to your due date. It is also okay to plan for a midwife-birth but see an OBGYN at the same time who supports you in case you do need a doctor. Usually a midwife will help you find a midwife-friendly doctor in your area to be your "back-up".
A doula (like me) can help you create your specific birth plan. The books I listed above will help you, too. It is important to have some sort of plan outlined and discussed (extensively) with your healthcare provider(s) before the baby comes.
Finally, I think it is extremely helpful to witness natural birth either in person or through videos. There are definitely some more calm, modest videos available to watch (like mine) and there are also graphic, rather unpleasant videos to watch. Many women post their videos on YouTube now. Watch with caution. 🙂 One of my favorite videos is the home birth after c-section (HBAC) of my friend and now licensed professional midwife, Lindsey.
Oh, and one more final note…if you are SERIOUS about natural birth then try to avoid the nay-sayers and negative things people have to say. Quite often you will get unsolicited advice from family, friends or perfect strangers who "tried for a natural birth". Usually they will say things like, "thank God for my c-section or I would have died", or "you don't have to be a martyr", and other things like that. Quite often older women who considered the natural-birth women of their day total hippies, or were part of the "twilight sleep" generation, will unintentionally reprimand you for wanting to have a birth without drugs or interventions. I have my own opinions about the actual reason so many women have to have those "emergency c-sections" (watch The Business of Being Born) as well as opinions about why so many women defend their natural-births-gone-wrong, but regardless of that, try to gracefully ask people not to share their horrible stories with you.  Say something like, "oh, I'd love to hear what you have to say, but I really want to avoid hearing any negative stories as I prepare for my own birth experience." Something like that.
Birth Classes?
I believe that private birth preparation classes are the best, but they are definitely more expensive than the hospital courses. I think everyone should at least take some sort of class for their first birth.
The private courses I recommend the most are Bradley Birth classes, which emphasize "husband-coached" childbirth. Bradley definitely pushes for natural birth but it is the most thorough course you could take to prepare for childbirth and infant care. Go to www.BradleyBirth.com to get connected with a local class, or you can learn more about it with the book: Natural Birth the Bradley Way.
If the Bradley Method isn't your thing, you can contact a local childbirth educator or certified doula to find good classes. They might offer private classes in your home, too. As a doula I really enjoy doing childbirth classes for my friends, even if I'm not going to attend their birth.
Newborn Procedures…and the "V-Word"…
Oh boy, this is where you have to be one of those educated parents. The second your baby is born she is going to be whisked away for all the standard procedures, tests and shots. This is only the beginning of the standard schedule of check-ups and vaccines (the V-word) your child will be expected to adhere to for the next several years. Some might consider you to be a "bad parent" if you don't follow these standards. If that is the case, then I am the world's worst parent because I reserve my unalienable right as a parent to question and refuse the standard "well baby" schedule. That is all I'm going to say here- IT IS YOUR RIGHT TO DECIDE WHAT PROCEDURES, TESTS, AND SHOTS YOUR CHILD RECEIVES. You may choose all of it, you may choose none of it, it is YOUR CHOICE.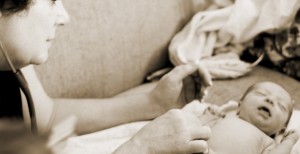 I would NEVER judge you for any decision you made on these issues, but I would be pretty bummed out if you didn't educate yourself before making these decisions. There will be times in your life as a parent when nurses, doctors, school principals, or even your family and friends might tell you that you are not being a responsible parent, or that you are be a "bad parent" because of your decisions. But guess what? It doesn't matter what they think. The last time I checked, in the United States of America it is still the parents' decision to make, and as long as you are certain you are doing what's best for your child, then you are a WONDERFUL parent.
If you do "go against the grain" and decide to pass on the standard schedule, you must be prepared. You must know what waivers you need to sign BEFORE you get to the hospital. You must make sure you have health-care providers who support your decisions and don't treat you with disrespect, emotionally abuse you, or "fire" you. These people do exist, by the way, and their force is growing.
My husband and I have made intentional decisions with every newborn and childhood health procedure there is. Here are some of my opinions on the newborn procedures with some links to further educate yourself on the more complex things:
Umbilical Cord Clamping
Wait to cut the cord! Studies have shown the benefits of keeping the umbilical cord uncut until it naturally stopped pulsing (talk to your midwife or doctor about this before the birth and have it in your birth plan). This final stage of umbilical cord pulsing is delivering a gush of nutrients to the baby, giving him a final boost of nutrition to sustain him during his first few days of life until your milk comes in.
Newborn Bath
Your baby is not dirty. There is no reason to give a baby a bath when they are born unless they have meconium on them. The vernix (waxy stuff all over them) is like nature's best newborn baby moisturizer. Rub it into their skin and let them enjoy this moisturizing, protective barrier. Keep the harsh, chemical-laden soaps away from the baby, as well as the over-stimulating scrubbing, which can be very shocking to a newborn's sensitive skin. Read more about bathing your newborn here.
Vitamin K Shot
The Vitamin K shot is given to prevent the small risk of newborn hemorrhage. You should know the risk factors for newborn hemorrhage as you make this decision, as well as the risks associated with getting the Vitamin K shot. A high-fat, traditional diet with many lacto-fermented and enzyme-enhanced foods will be relatively high in vitamin K, but just to be sure, you can take a high quality Vitamin K supplement after the birth while exclusively breastfeeding your baby.
PKU Test
Both my girls received this test because I have a friend with PKU and I would want to know if they had it! My midwife completed this test in my home and it's not a big deal. Here's a link to learn more about it.
Silver Nitrate/Antibiotic Eye Ointment
This procedure seems to do more harm than good, and it is seemingly unnecessary if there are no risk factors. The point of this procedure is to prevent blindness if the baby was exposed to gonorrhea in the mother. Read this to learn more and decide for yourself.
Hepatitis B Vaccine
This newborn vaccine is becoming widely known as the most unreasonable vaccine of all given to infants, and many hospitals are actually banning it as a newborn procedure. Like all vaccinations, it is your choice, and you should carefully consider if your baby is at risk of contracting Hepatitis B. Learn more about the Hep B Vaccine for Newborns here, or consider reading this article about the many dangers of the Hep B vaccine.
Circumcision
I haven't had boys, so I don't have any experience with this one, but I know it is a very difficult decision for many families and I'd like to respect the passionate people on both sides of this debate. I have to say, though, if I do have boys, Peaceful Parenting (aka DrMomma or Saving Sons) has strongly affected me with their influential and extremely informative articles on the subject.
Blood Sugar Testing and the Newborn Feeding Schedule
I wrote an article for Modern Alternative Pregnancy all about this topic called, "Instinctual Infant Feeding- Is The Newborn Feeding Schedule Necessary?" I bet you can guess what my opinion is on this based on that title.
Vaccines…
Where do I even begin? Let me tell you that this is a choice that you, as a parent, have the ABSOLUTE RIGHT to make for your child. Instead of posting the hundreds of resources I have on vaccines here, I will leave you with three really great places to start your own research on the subject.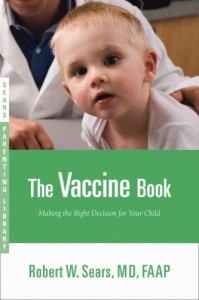 The Vaccine Book: Making the Right Decision for Your Child– a book written by Dr. Robert Sears that discusses each individual vaccine, the risks of contracting the disease the vaccine is for, the danger of the disease and way the way it is medically treated, and the possible risks from getting the vaccine. The "pro-vaccine" world claims this book is "anti-vaccine", while the "anti-vaccine" world says it is "pro-vaccine". In other words, this is a very objective and informative book that is a great place to start your research.
Childhood Shots website– Mary Tocco offers informative DVD's and resources about the safety of vaccines. Her DVD, "Are Vaccines Safe" is what started my personal journey of choosing to vaccinate or not.
National Vaccine Information Center – The National Vaccine Information Center (NVIC) is a national charitable, non-profit educational organization founded in 1982. NVIC launched the vaccine safety and informed consent movement in America in the early 1980's and is the oldest and largest consumer led organization advocating for the institution of vaccine safety and informed consent protections in the public health system.
Breastfeeding…
You know that breastfeeding is the best nutritional choice for your baby, but you might be wondering why so many women can't do it or choose not to do it. Let me first tell you that my midwife claims to have an almost 100% breastfeeding success rate with her patients'…and the "almost" is there only because of confirmed medical problems which have prevented the mother from producing milk.
Why am I touting (my amazing) midwife's claim here? Because I believe successful breastfeeding is all about SUPPORT. Breastfeeding is not easy in the beginning, no matter what anyone says. It's easier for some women, but very difficult for most women. Feeding with a bottle and formula is much easier…in the BEGINNING. Although, once the breastfeeding relationship has been established I believe it is MUCH easier than bottle feeding. I can't imagine the stress and frustration of making sure we had everything we needed to feed our babies, especially because I'm way too much of a procrastinator when it comes to shopping and doing dishes. Hey guess what? My boobs were always there! Instant gratification. I never had to get up in the middle of the night to formulate a "feeding" (I hate that word, by the way). I would just roll over and feed the baby, who was in the bed with me. I never spent a penny on formula, bottles, bottle cleaners, or other formula feeding accessories. I even had the luxury of not needing to pump milk, so I only purchased a manual breast pump for emergencies when my breasts were too full.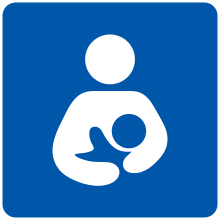 How do you overcome the struggles of early breastfeeding? Like I said, SUPPORT and EDUCATION. You need to understand what successful breastfeeding looks like and it would be best if you understood that before the baby comes. Read the books I mentioned above, like The Breastfeeding Book- Everything You Need To Know About Nursing from Birth Through Weaning, The Ultimate Breastfeeding Book of Answers, and The Womanly Art of Breastfeeding. The books I recommend to read during pregnancy will all have sections on breast-feeding, too. If you're close with a sister or friend who is breastfeeding, ask them if you could watch them to understand the baby's position and latch, and ask them questions about their breastfeeding experience.
You also need skilled support from your family and birth team, including your midwife, doula, lactation consultant or a local chapter of the Le Leche League. This support will extend far beyond your stay in the hospital because . There are many other supportive  breastfeeding mothers groups you can probably find locally as well. Getting support from other moms who've been in your shoes can be extremely helpful and encouraging.
BEWARE! Much like avoiding the nay-sayers of natural childbirth, try to avoid the nay-sayers of breastfeeding. Nay-sayers might not be "against" breastfeeding, but they will constantly make sure you know in some way that "it's okay if you give up". Imagine trying to run a marathon that you knew you were capable of running but were struggling after a few miles and having people yelling on the sidelines, "good job but you don't have to do this", "it's okay if you just stop now- no one will judge you". Now imagine having a personal coach run alongside you and help you overcome your struggles, giving you the encouragement you need to keep going, reach your goals, and finish with flying colors. I think you get my point.
The STUFF you actually need…
Okay, let me first say that I have been SO blessed by my loved ones for providing me with more amazing stuff than I could ever imagine. When I had my first daughter I was a spoiled pregnant princess with a closet full of clothes, a large stack of handmade blankets, a baby room full of furniture, and almost every item I registered for received. Wow…I was surely blessed. But I want to tell you that you don't actually NEED all of this stuff. It is a luxury. Believe me when I say that when you have children, you can accumulate more unnecessary stuff than you could ever imagine. I would even recommend not registering for your baby shower. This way you'll receive more personalized items from your loved ones as well as gifts with gift receipts that you can exchange for a loaded cash card from the store. I actually think it's more fun to just have the absolute basic necessities ready when the baby comes, then have your saved up money or store card ready to go when you can to go shopping for the stuff you actually NEED.
Here is my list of basic necessities: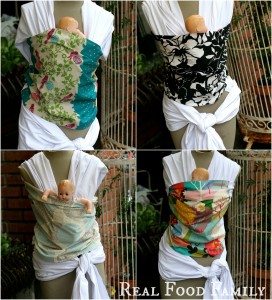 A Baby Wearing Wrap
Besides the mother's breasts, I think a sling or wrap is one of the most essential supplies you will need. Here are my favorites:
My DIY Baby-Wearing Wrap– This is my tutorial for making your own baby-wearing wrap. I made many of these and used them constantly with my babies. I'm pretty sure my design is the most comfortable option, too! You can wear the baby for hours because it distributes your weight evenly across your upper body. The layers of fabric support your lower back, and my "lock fabric" help keep the baby in place. You can customize the decor fabric with your own style, and if you don't sew, ask a loved one who does and wants to do something special for you!
If you're not going to make your own wrap-style carrier, the Moby Wrap and the Boba Wrap are the most popular brands of long, fabric-only wraps. This type of wrap is perfect for newborn to 8 or 9 months. (Many people wear them longer, but this is my preference.)
The Maya Wrap– This ring sling is perfect to have once your baby can hold their head up well and you like to carry the baby on your hip. It's perfect for running errands and just throwing the sling on and off. I don't wear this wrap for hours and hours because the weight is distributed to one side instead of the body instead of evenly in the center.
Ergo Baby– Once your baby is out of the infant stage, the Ergo Baby is definitely the carrier of choice. These things are awesome! They're designed to ergonomically support the wearer's back and keep the baby in a safely seated position.
DO NOT get a Bjorn or front-facing carrier where the baby's legs dangle on the sides!!!!!!!!! These stupidly-designed things can seriously damage your baby's pelvis, hips and even genitals. I hate it when I see a little baby flopping around in one of those with their little legs dangling down, yanking their legs from their hips and thrusting all their weight directly on their little pelvic bones. It also seems like those things seriously hurt the parent's back since all the weight is hanging out in front of them! A proper baby carrier should keep baby in a seated position, with their legs extended to the front of their body. The carrier should also be comfortable for the person wearing it!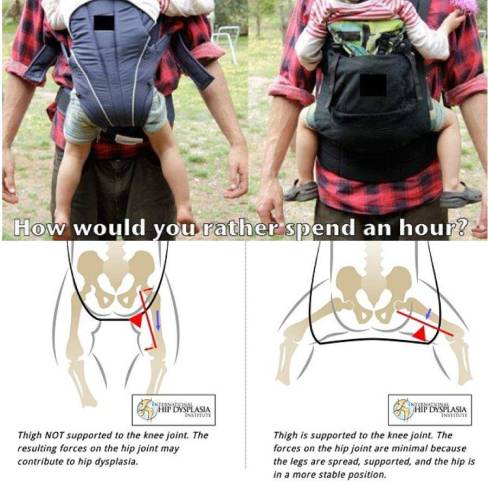 Diapers and Wipes
I'm a cloth-diapering kind of mom. Why? Mainly because it saves money. I always had disposables on hand with my babies, but I loved my cloth diapers! I also had little cloth wipes, too! I'd make a super-diluted solution of Dr. Bronners castile soap, aloe vera gel and water and keep it in a little squeeze bottle. As long as I had my waterproof nylon bag for dirty diapers and wipes, as well as a good washer and dryer, cloth-diapering was totally easy!
Carseat
Obviously you need one of these. I had the car seat that clicked right into a stroller, which was simply a high quality stroller when the car seat was gone. Have fun shopping for the one you want…this is like the one we used for both babies. (If you're planning to have multiple kids, get good quality gear so you can re-use it!)
A Co-Sleeper Bassinet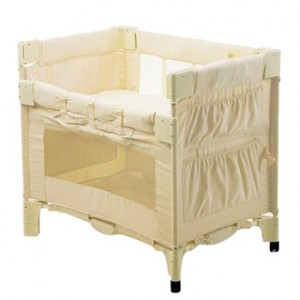 Our co-sleeper bassinet turned into a diaper changer and storage unit because our babies slept right in bed with us. If you're not ready to have a 100%-in-the-bed baby, then the co-sleeper is what you need in the beginning. I'd advise you not to get a crib until you know how you're going to sleep. (Yes, I recommend co-sleeping and I highly advise against the cry-it-out method, which can actually cause psychological damage to a child.)
Post Pregnancy Belly Wrap- Prevent Diastasis Recti (Belly Bulge!)
Pregnancy naturally separates a mother's outermost abdominal muscles to make room for her growing uterus. Called a diastasis, this separation doesn't fully close up in 98 percent of new moms. The larger the diastasis, the weaker the muscles and the greater chance for mom to develop back problems down the road. Of perhaps greater concern for moms, new and veteran alike, the larger the diastasis, the bigger the belly that just won't seem to go away after baby's delivery!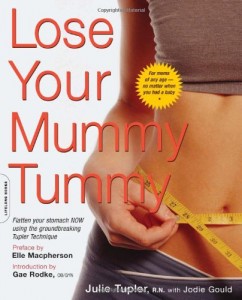 Lose Your Mummy Tummy introduces the Tupler Technique, a set of deceptively simple abdominal and breathing exercises that decrease the diastasis and result in a firmer, flatter, and stronger belly. I've struggled with diastasis and this book and the splint you use with it has saved my back…and my figure! From now on I will use this technique and splint wrap immediately after every birth!
Diet for Pregnant and Nursing Moms
As mentioned above in the diet section and the breastfeeding section, your nutrient-dense diet is absolutely essential to ensure nutrient-dense breast milk and a healthy baby. Try to make freezer-friendly foods ahead of time so you don't have to cook too much when baby arrives. You could also have your mother or other loved ones cook for you. They always say they'll help out however you need. Well, ask them to cook large batches of recipes from Real Food Weekly!
It's time to get rid of all the toxins in your house!
The epidemic of allergies, asthma, toxic exposures, and sensitivities in children are no wonder to me since we live in a world surrounded by a growing amount of toxins. There are plenty of wonderful options available to help you trade toxic products with natural and effective products. These are the products we use and recommend:
Click here to check out Dr. Ron's Chemical-Free Skin-Care products for the whole family
Click here to see my recommended Chemical-Free House Cleaning products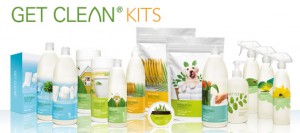 Clothing and a few blankets…
Obviously you need clothing and a few swaddling blankets. I recommend 100% cotton (preferably organic) stuff to begin with in case your baby has sensitivities. Here are adorable 100% organic cotton onesies.
I received the softest, most wonderful swaddling blanket at my first baby shower that I brought to the hospital and couldn't wait to wrap my newborn in. Within 5 minutes of wrapping her up, her body broke out in a terrible rash. The blanket was made of a synthetic acrylic. It was 100% cotton for us from then on! Here is a lovely 100% organic cotton swaddling blanket that was given to me before my first was born and we still love using it.
Coconut Oil
Finally, I always keep coconut oil on hand for everything: diaper rash, moisturizer for baby, salve for dry nipples…and so much more. I found that coconut oil was more effective than most "specially formulated" products out there.
That's it! For real. If you think there are some basic necessities I've missed then you can add that in the comments section. (And please do because I'm sure "essentials" are different for every new mom and we'd LOVE for you to add your thoughts.) I really don't see what else you actually need during the first few days and weeks. There may be some things you'll need soon after the baby is born, but it will take learning about your baby and your needs as a parent before deciding what your "necessities" truly are. I honestly wish I would have planned this way instead of dealing with too much stuff over the years, which has led to the stresses of numerous "spring cleanings", garage sales, craig's list sales, etc..
Baby's First Foods (besides breast milk)…
Rice cereal…NO! Organic Baby Food…NO! Almost-raw egg yolks, grated raw liver, cod liver oil and bananas…YES! (I'll give you second to say, "are you freaking kidding me??!!!" in your head right now.)
Read this guide for feeding babies from the Weston A. Price Foundation, and while you're there, spend some time having your mind blown by all the information on the site while you slowly convert to being a Weston A. Price Follower like me. This organization changed my whole nutritional point of view and brought me where I am today.
My children are "Weston Price Babies". As I write this, my kids are 2 and 5 and we just ended the worst illness we've ever experienced as parents: our 2 year old had a fever for 4 days that never turned into anything. (My kids are also completely unvaccinated.) We have never stepped foot into an emergency room and certainly have never had to take any medications. My children have unbelievable immunity and they come from a mom (me) that lived a life of cold sores, colds, and chronic diarrhea from ages 0-5. I believe that my kids' incredible health has 100% to do with our intentional health and nutrition decisions, so trust me when I recommend this information!
Potty Training…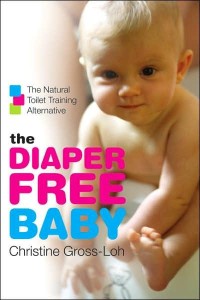 Do you think it's weird that our children spend their early years being diaper trained…meaning they learn that pooping and peeing in their pants is normal? We wonder why parents have so many potty-training troubles and bed-wetting issues (outside of diagnosed neurological and psychological issues). Did you know that diapers are another one of our modern "necessities" that traditional cultures didn't use? I'd like to introduce "Elimination Communication", also known as "EC-ing" or "Diaper-Free Baby". Yes, there are a growing number of parents who are trying to raise their babies without diapers. It's a fascinating concept that I read all about before having my first child. I will admit that while I love the concept, I was not a 100% EC-ing parent with either child, but I worked on the basic principles of the method "part-time" and both of my children were free and clear of diapers by their second birthdays. (Our older one did relapse after months of being 100% diaper free and had to start wearing diapers at night for a few months.) I won't go into the whole concept here, but I really do recommend reading the book. Imagine how much money you will save on diapers and wipes!
My Best Advice….
Be EDUCATED.
Be CONFIDENT.
Be EMPOWERED.
TRUST GOD.
So that's what I have to say. I'm sure I've missed some things that might be considered essential to other moms. What would you add to this list?