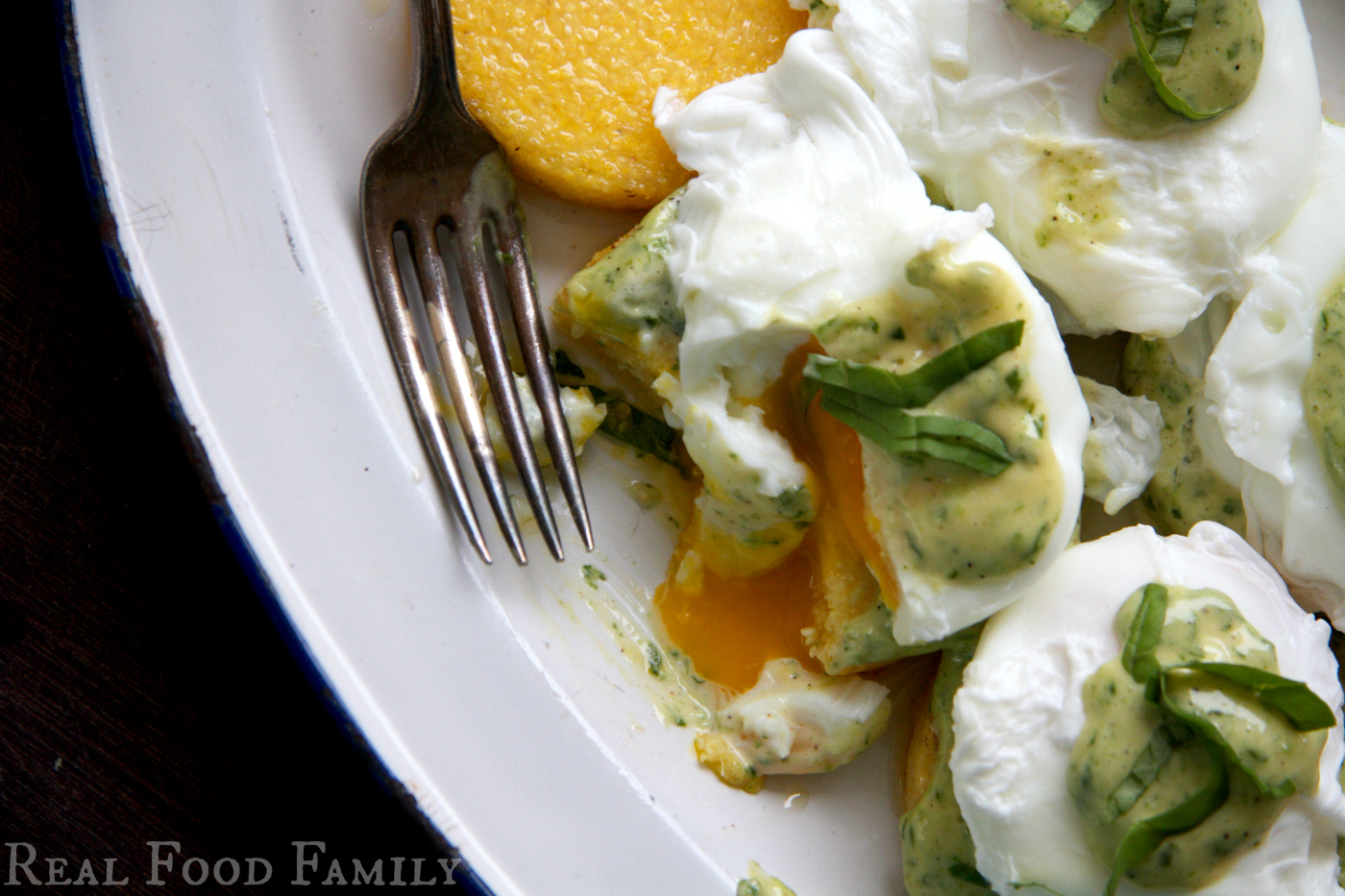 The steadfast love of the Lord never ceases; his mercies never come to an end; they are new every morning; great is your faithfulness. Lamentations 3:22-23
I'm pretty sure my favorite breakfast food is eggs benedict. Perfectly poached eggs with velvety hollandaise sauce…doesn't get much more delicious than that. I had a craving for eggs benedict but it was the middle of the day and I didn't have any bread. I thought of making a gluten-free version of this classic using a roll of quick-cook organic polenta I had in the fridge. I also had a ton of basil, so I created a pesto hollandaise. The final product was pretty successful, and, of course, nutritious, so I wanted to share it.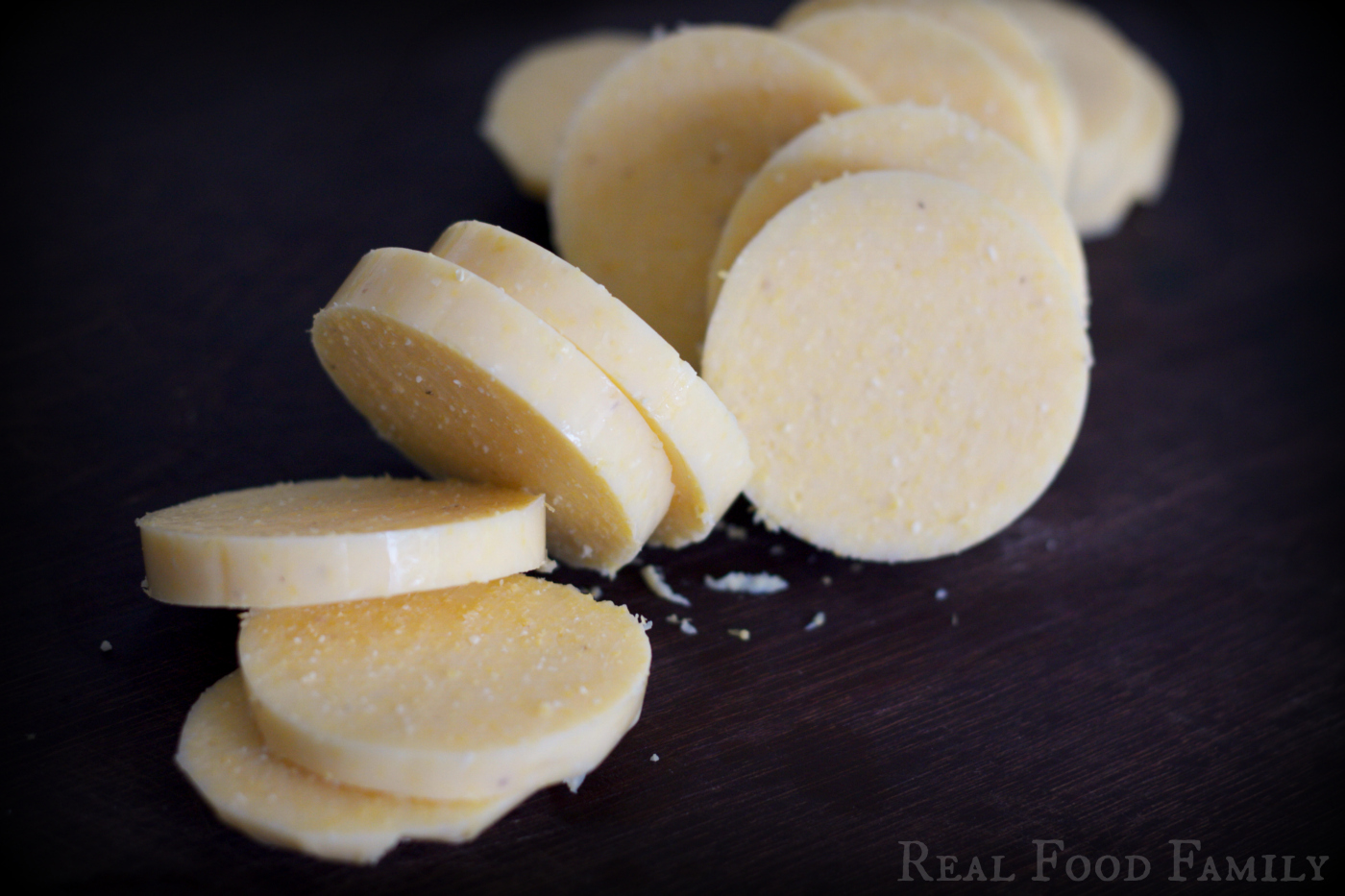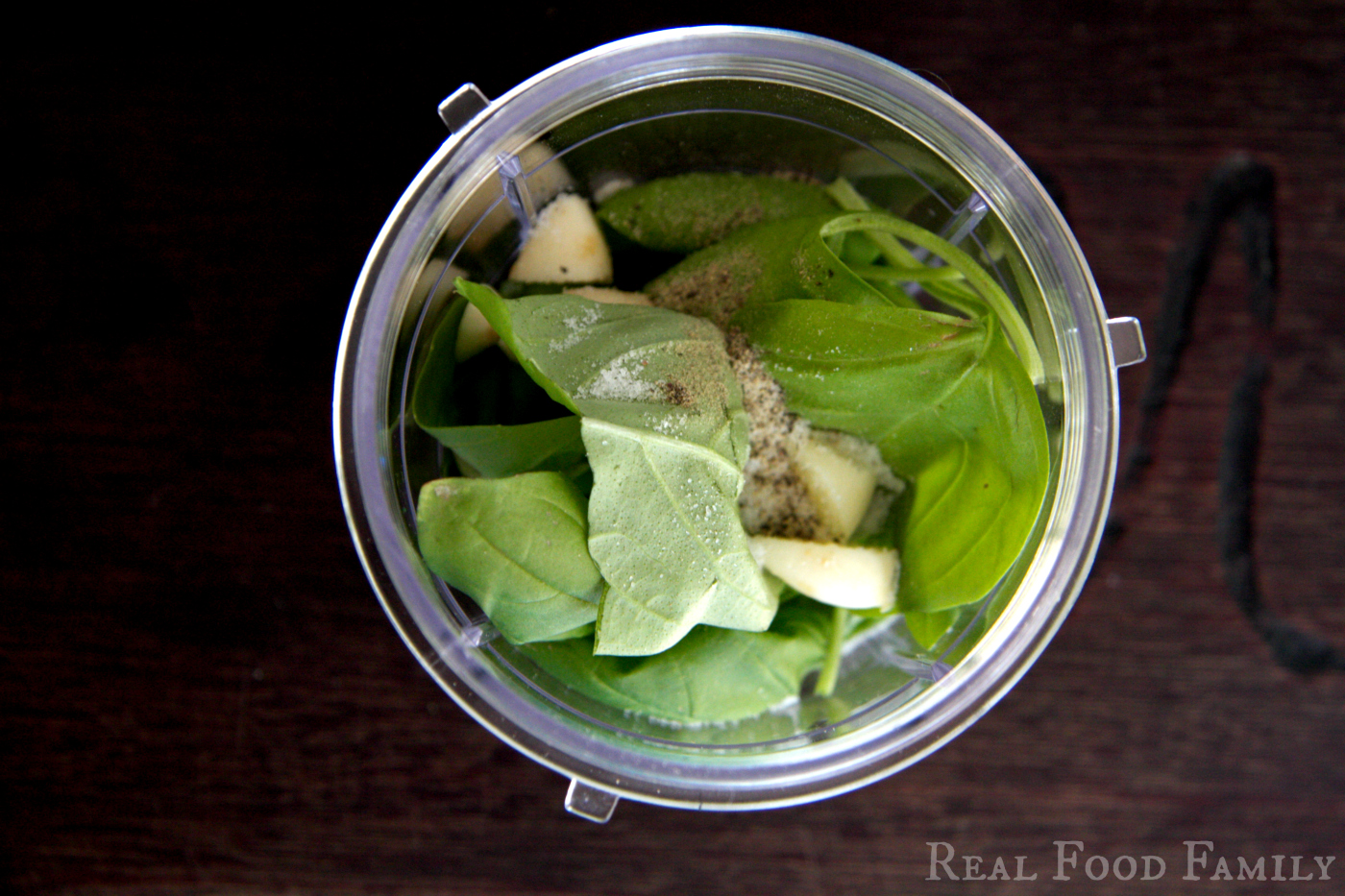 Why should I eat this?
Besides the benefit of avoiding wheat in this recipe, let me point out the specific benefits of a few of the ingredients:
Egg Yolks
Egg yolks contain high levels of biotin, choline, folate, protein (particularly methionine- an essential protein for fetal development), and healthy cholesterol (source). Get your eggs from organic, pasture-raised hens to eliminate any risk of pathogens in raw egg products. Always avoid eating raw egg whites.
Anchovies (in the pesto)
Anchovies contain high levels of Omega-3 Fatty Acids as well as other essential fatty acids and healthy cholesterol. Anchovies are rich in protein, calcium, iron, magnesium, phosphorus, potassium, sodium, zinc, thiamin, riboflavin, niacin, folate, vitamins C, B12, B6, A, E and K (source). These nutrients contribute to a healthy heart, immune system, brain, energy and mood balance, hormone balance, and so much more.
Butter

Butter from cows raised exclusively on grass is a perfect fat to use liberally in your family's diet. It offers a stable source of energy and is a nutrient-dense food. Butter contains many nutrients like Vitamins A and D,manganese, chromium, zinc, copper and selenium (a powerful antioxidant), essential fatty acids, CLA, and iodine; nutrients known to protect against heart disease, cancer, hypothyroidism and infertility. The Wulzen or "anti-stiffness" factor in raw butter protects against calcification of the joints as well as hardening of the arteries, cataracts and calcification of the pineal gland. The fat soluble vitamins A and D in butter are essential for absorption of calcium and therefore beneficial for strong teeth and bones, as well as supporting immunity. The glycospingolipids in butterfat are especially beneficial for the very young and elderly, offering protection against gastrointestinal infection.
Click here
to learn more about the benefits of butter, and why the popular advice to avoid butter and use a margarine alternative is a
very
bad choice.
Gluten Free Eggs Benedict on Polenta Cakes with Pesto Hollandaise
Ingredients:
For Pesto:

2 handfuls of basil leaves
2 garlic cloves, roughly chopped
4-6 anchovy filets (optional)
1 teaspoon salt
1/2 teaspoon black pepper
For Hollandaise Sauce:
1/2 cup butter
2 egg yolks
1 teaspoon white vinegar (I use white balsamic vinegar)
Other ingredients:
2 "logs" of quick-cook polenta, preferably organic, sliced into 1/2-inch thick medallions
butter, coconut oil, organic lard or tallow for frying
1-2 eggs per person, preferably organic eggs from pasture-raised hens
white or red wine vinegar
salt and pepper
finely chopped basil leaves for garnish (optional)
First set a medium stockpot of water over medium-high heat while you prepare the other ingredients. Keep the water simmering until you are ready to poach the eggs.
Place pesto ingredients in a food processor and pulse until smooth and pureed.
For the hollandaise sauce, melt the butter over low to medium heat just until it is like a hot bath temperature. Using a tall glass and immersion blender, or a regular stand blender, blend the egg yolks with the vinegar until the mixture is fluffy and the color pales. While blending, slowly add the warm butter as the mixture emulsifies and forms into a runny mayonnaise-like texture.
Gently fold the pesto into the hollandaise sauce, just until incorporated together. Season, as needed, with salt and pepper.
Meanwhile, fry the polenta medallions in the frying fat until they are golden on the outsides. Transfer the polenta cakes to a serving dish and season liberally with salt and pepper.
Finally, poach the eggs. Use a small dish to gently crack each egg into before poaching in the water. Add a few teaspoons of vinegar to the simmering water and use a spoon to create a whirlpool in the water. Add an egg to the circling water and let it sit in the water until the whites are stiff. Use a slotted spoon to gently transfer the poached egg to a separate serving dish while you repeat this process to poach the remaining eggs.
To assemble the dish, place the polenta cakes on a serving dish, then top with a generous dollop of pesto hollandaise sauce, a poached egg, a little more hollandaise sauce, then a little finely chopped basil as a garnish. Enjoy immediately!