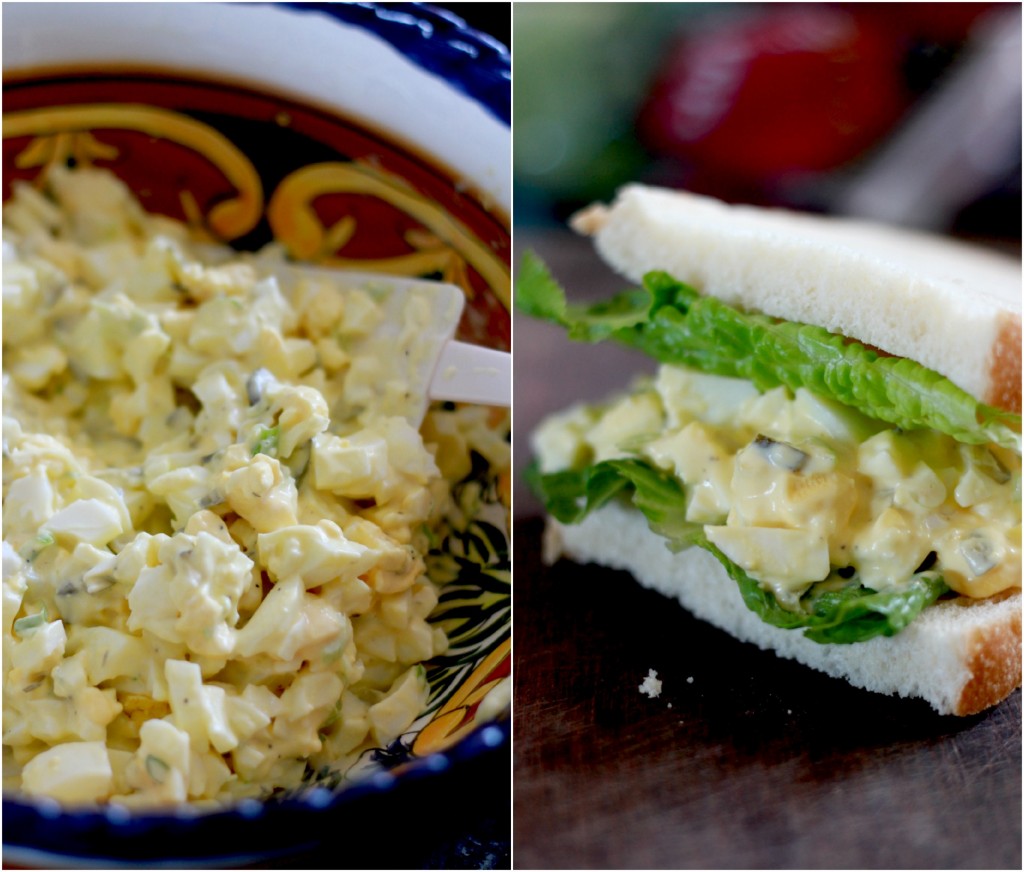 You're either an egg salad person or you're not. For me, egg salad sandwiches were one of the meals that I could actually handle eating during the first trimester of my current pregnancy. It helped me quiet the guilt of feeling like I wasn't getting any of the essential nutrient dense foods I should eat during pregnancy. I find that egg salad is something that most kids like- either in a sandwich or alone. Then there are the people who will never like egg salad. Period. They probably won't ever read this post anyway, so let's move on!
Many people have strong opinions about exactly what ingredients make a proper egg salad. Some say eggs, mayonnaise, salt and pepper ONLY. Some believe you have to have additions like green onions, celery, olives, paprika, and even bacon. While I love trying different egg salad variations, especially those I just listed, I've created this recipe focusing on simplicity and nutrition.
Eggs are soooooo good for you. As far as macronutrients they have a perfect balance of fat and protein and offer highly beneficial cholesterol and omega-3 fatty acids. As far as micronutrients, eggs are high in vitamins A, D, E and K, "superstar carotenoids"- lutein and zeaxanthin, iron, phosphorus, potassium and calcium. Choline, another egg-nutrient, is a fatty substance found in every living cell and is a major component of our brain. Many, if not most, of these nutrients are present in the YOLK of the egg, so never eat the egg whites alone or you'll be missing most of the nutrition.
*Of course I can't recommend just any egg…you MUST always use eggs from organic, pasture raised hens, which not only offer better nutrition and protection from pathogens often present in commercial eggs, but will help save poor, abused hens stuck in the horror of commercial egg farming.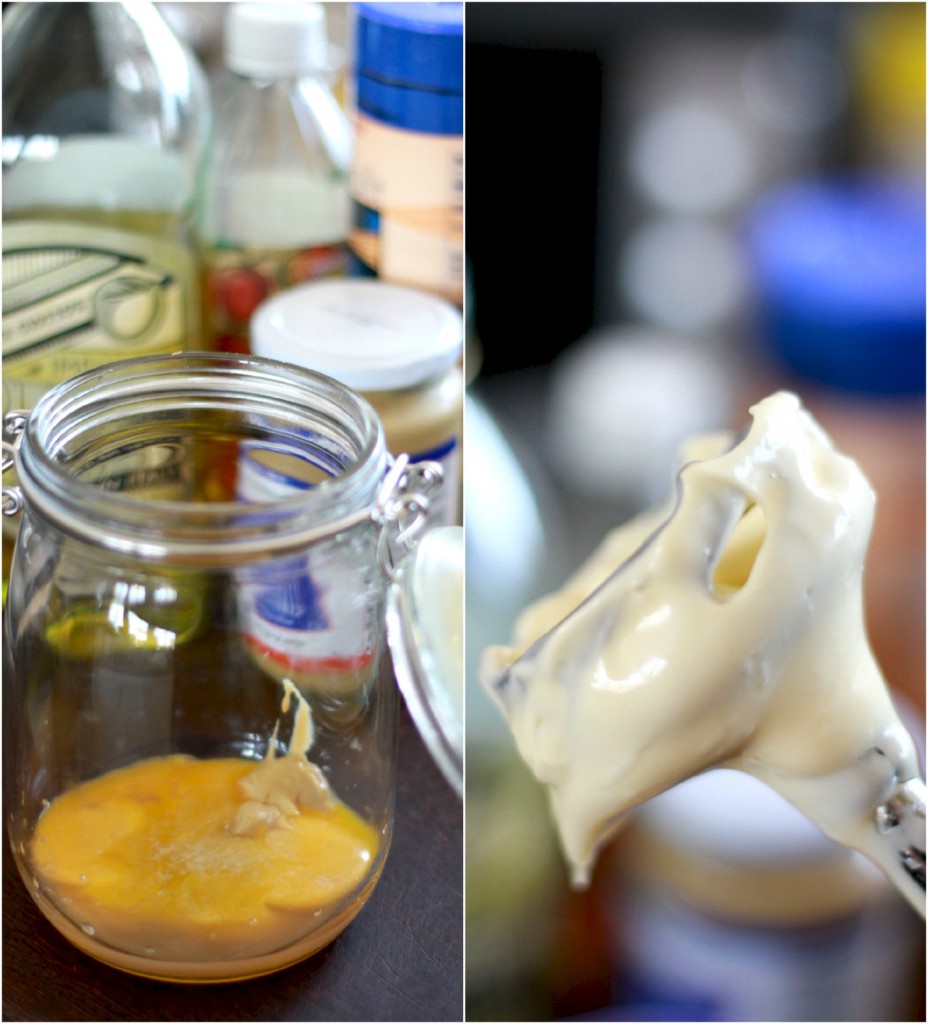 One element of this "perfect egg salad" is that I make it with a 30-second homemade mayonnaise. It really is so simple! Just dump your ingredients into a jar to blend and slowly add the olive oil to emulsify it into mayonnaise. Once you know how easy it is to make your own, you never have to eat the grocery store stuff again- which is typically made with soybean oil or canola oil, both highly processed vegetable oils I recommend staying far away from!
Another super nutritious element of my egg salad is that I use my own Homemade Lacto-Fermented Pickles. Check out that recipe post to learn more about the many wonderful benefits of making pro-biotic lacto-fermented foods at home. If you don't like eating the pickles alone, or if you have a surplus of pickles, this recipe is a perfect way to use them and incorporate lacto-fermented foods into your family's diet.