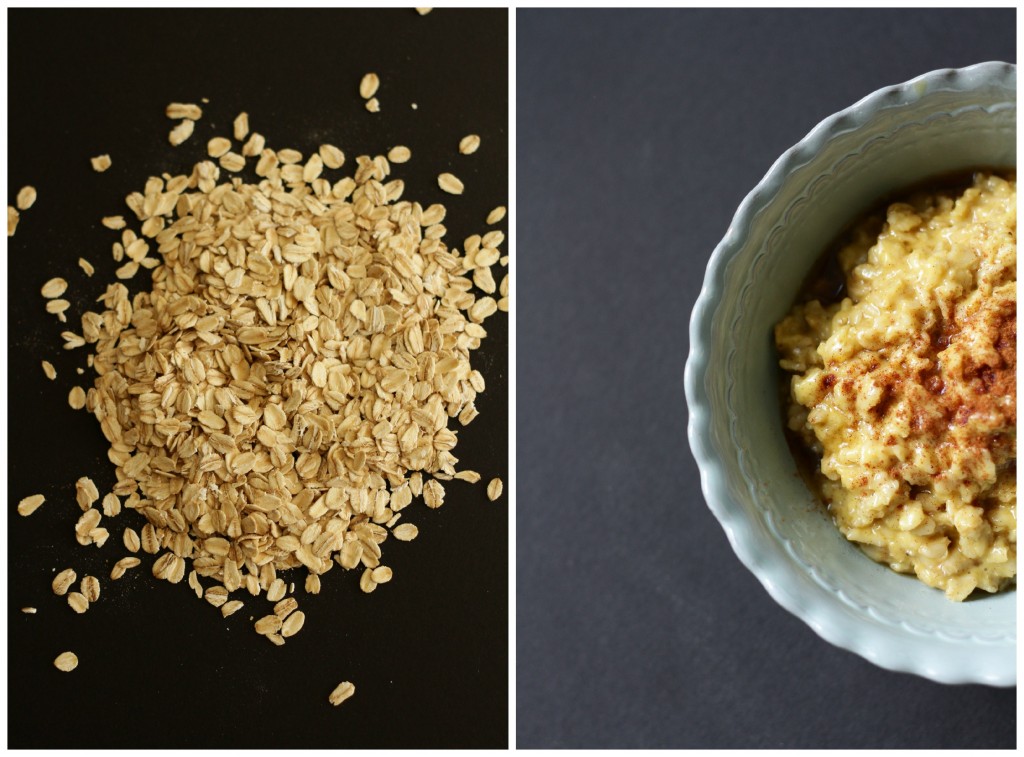 Back when I was first introduced to Sally Fallon's Nourishing Traditions cookbook, I learned how easy it is to make real instant oatmeal the traditional way. The key to traditional oats is that you soak rolled oats overnight to help "pre-digest" them and break down the phytic acid that blocks mineral absorption and does all kinds of nasty things to your body. The result is super-fast oatmeal in the morning. I make this recipe in less than 5 minutes for the whole family in the morning and everyone loves it. I love the powerful nourishment and energy it provides.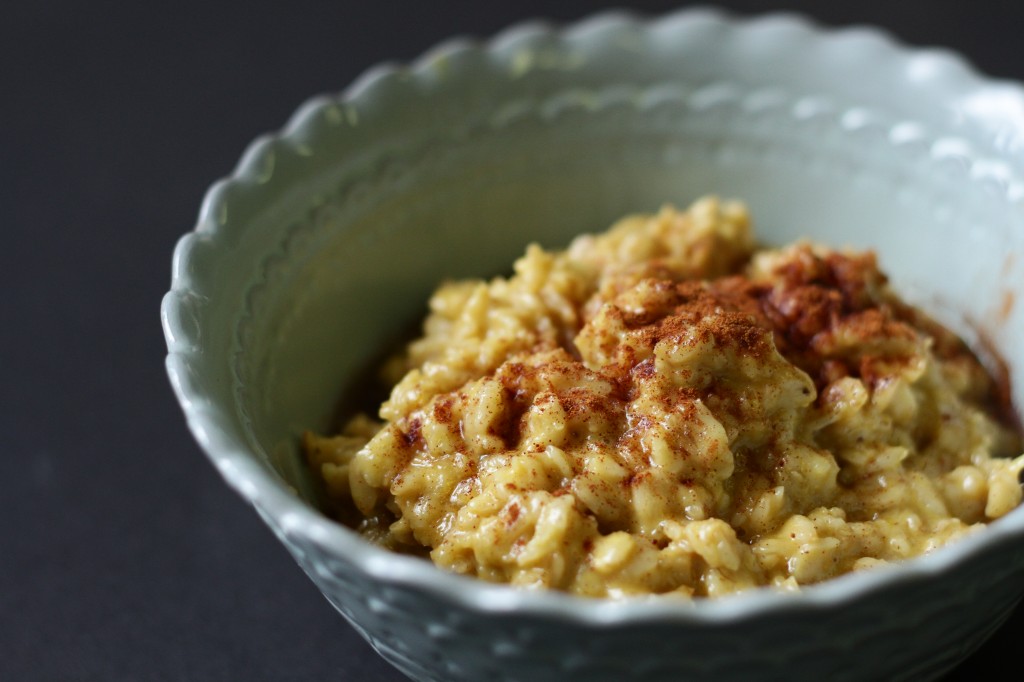 Oatmeal can be an excellent base for adding super nutrition to your family's diet, such as raw butter or cream, berries and egg yolks. This recipe is a perfect idea for pregnant or lactating women…especially when you load it with egg yolks and cream. The grains are really important for milk production (yes, you NEED grains and carbs for milk production) and the egg yolks and cream offer wonderful nutrition like biotin, natural lecithin, healthy cholesterol and fat-soluble vitamins A, D, E, and K…all essential for a growing child. The other reason it's so good for preggo and nursing mamas is because it's fast and usually easy to stomach if you're having morning sickness or are completely exhausted.
I call this recipe a custard because it has egg yolks and heavy cream and makes the oatmeal so deliciously rich and thick- like custard.
First you take plain rolled oats (which are super inexpensive) and soak them in water and a little salt overnight. In the morning, simply rinse the soaked oats and heat them with butter, cream, milk, maple syrup, cinnamon, nutmeg, berries…whatever deliciousness you want to add.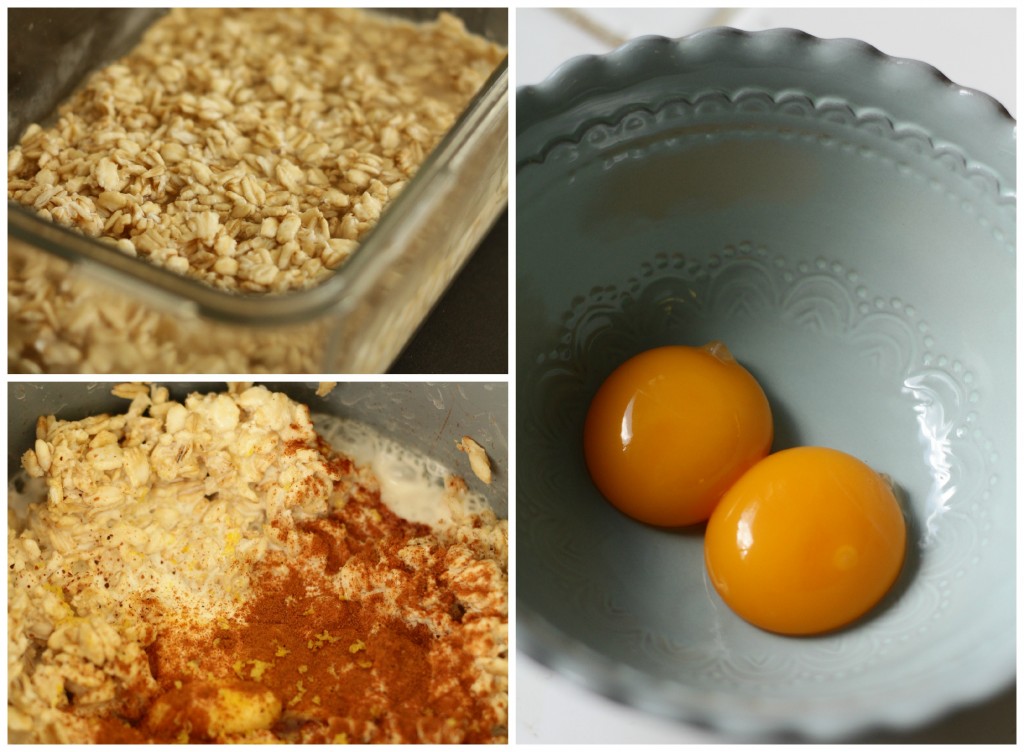 When the oatmeal is thick and soft, stir in your egg yolks. Notice my beautiful chickens' orange egg yolks are fertile because of the little white bullseye. My roosters get the job done.
Serve it up topped with a little more syrup and cinnamon (if you want).
Soaked Oatmeal Custard
Total Time: 10 minutes, plus overnight soaking of the oats
Ingredients: 4 cups plain rolled oats  salt 1/4 cup butter 1/2 cup heavy cream 1 cup whole milk 3-4 tablespoons maple syrup 2 teaspoons ground cinnamon 1/4 teaspoon ground nutmeg 1 raw egg yolk per person
Place oats in a large bowl with 1-2 teaspoons of salt and cover with water. Cover and let sit at room temperature overnight. (You may wish to soak a larger amount of oats and store in the refrigerator so it is ready when needed for a quick breakfast.)
Drain and rinse the soaked oats in a sieve, then place in a medium stockpot. Add butter, cream and milk to the oats and simmer over medium heat until the oats are soft and liquid is absorbed. (Add more milk if needed). Stir in syrup, cinnamon, nutmeg and egg yolks until oatmeal is thick and creamy. Serve immediately.
This recipe is featured at Kelly The Kitchen Kop's Real Food Wednesdays.