In America, we eat a lot of chicken, and even more corn.  But we don't eat these great foods the way we should.  Chicken is often loaded with antibiotics, contaminated with pathogens and downright flavorless.  As for corn, don't get me started… alright, since you're forcing my hand.  The corn produced in the U.S. is mostly consumed in the form of sugar – high-fructose corn syrup – genetically modified and unsustainable.  Not good eatin' or real food in the least.  But it doesn't have to be this way!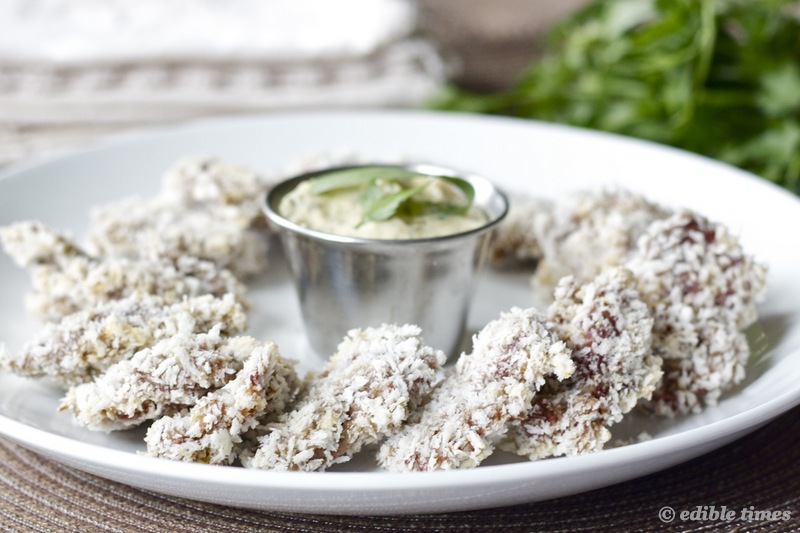 To start with, we can easily adjust our narrow approach to eating chicken, as we rarely put the whole bird to good use.  We dig the breasts, sometimes the wings and the rest perishes in the trash or at the hands of a large-scale producer.   But consider the chicken liver.  When procured from a reliable source and treated with care, the livers can be tasty, healthy bits worthy of a great dipping sauce.
From a nutritional standpoint, animal liver is full of iron, folate, Vitamin A and a nice assortment of B vitamins. All of which are essential nutrients and extremely beneficial to body and brain function, especially for expectant mothers.   You might hear that animal livers, and by extension offals (organ meats), are high in cholesterol, and this is true.  However, they contain dietary cholesterol, and contrary to popular belief, it has little effect on our blood cholesterol levels.  If you do have blood cholesterol concerns, one way to moderate high levels is with a high-fiber diet.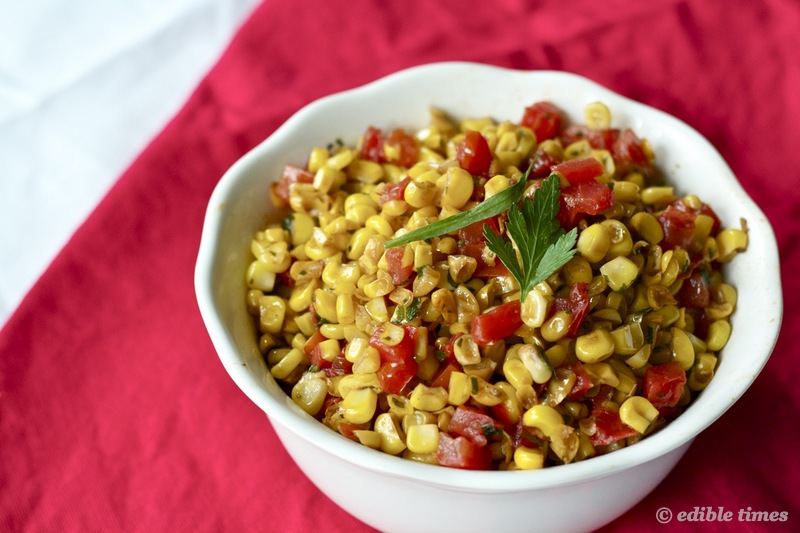 Enter real corn.  By no means does it have the fiber load of say steel-cut oatmeal, but sweet, succulent, ripe on the cob corn can make a decent contribution to your daily fiber intake.  And while true sweet corn is only in season for a few fleeting months in the summer, a great year-round option is to buy organic, frozen kernels. Like now, when hot, steamy cornbread helps welcome the autumn breeze and changing colors (maybe another guest post?).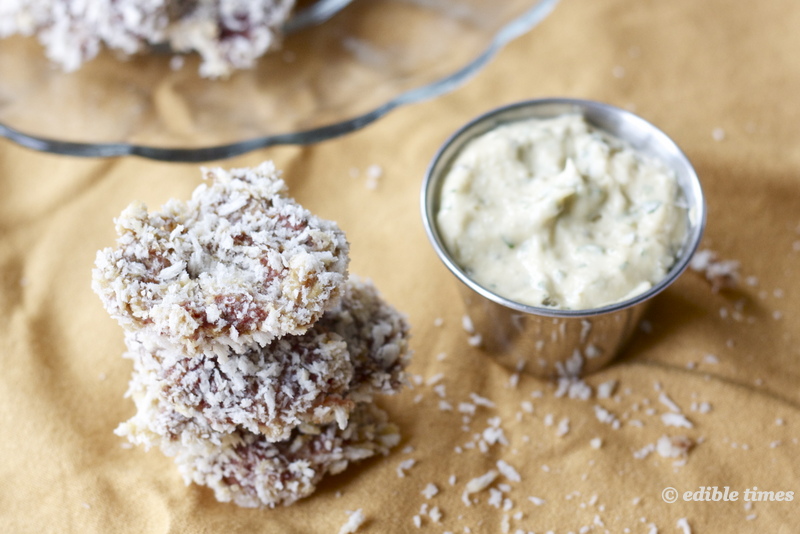 So think outside the chicken box, and discover baked chicken liver nuggets and charred corn with shallots, tomatoes and fresh herbs.   Because offals don't have to be awful.   And corn should be allowed to just be, well, corn.
Chicken Livers with Dijonnaise Sauce and Charred Corn
Ingredients
For Chicken Livers
1 lb of chicken livers
Milk, for soaking livers
All-purpose flour
1 egg, beaten with a little water
2 cups of Panko bread crumbs
Hot sauce (such as Tabasco), optional
Kosher salt and black pepper
Dijonnaise Sauce
1/2 cup canola oil mayonnaise
2 tablespoons of Dijon mustard
2 teaspoons fresh chopped herbs, Italian parsley and thyme recommended
Dash of worcestershire sauce
Kosher salt and black pepper, to taste
Charred Fresh Corn
4 fresh corn cobs or 1 bag of frozen kernels, thawed
1 shallot, minced
2 cloves garlic, minced
1 tablespoon unsalted butter
2 teaspoons fresh Italian parsley, chopped
1 teaspoon fresh tarragon, chopped
2 Roma tomatoes, quartered, seeds removed, and small diced
Kosher salt and black pepper, to taste
Instructions
For Charred Corn
If using fresh corn, remove husks from cobs and wrap together in foil with a little water. Bake at 400° F until kernels are fork tender. Remove from oven and let cool. Slice kernels off cobs.
Heat a small amount of canola or coconut oil over high heat in a large saute pan. Add corn kernels in one layer if possible, and cook until kernels begin to brown (some may begin to pop in the pan, so be careful!).
Lower heat to medium and add shallots, garlic and butter. Cook until shallots are fragrant, then add tomatoes and cook another few minutes until all ingredients are hot. Season to taste with salt and pepper. Hold warm covered with foil over low heat until ready to serve.
For Chicken Livers
Soak livers in milk and a few dashes of hot sauce for 30 minutes to an hour, if desired. Preheat oven to 375° F. Combine bread crumbs with a few healthy pinches of salt and pepper.
Pat livers dry and season with salt and pepper. Lightly coat each in flour, then dip in egg, then coat in seasoned bread crumbs. Place livers on a rack to set coating prior to baking.
Bake livers on a parchment-lined sheet tray for 10 to 15 minutes, until bread crumbs begin to brown and livers are firm to the touch. When measured with a meat thermometer, the internal temperature of the liver should be 165°F.
For Dipping Sauce
Combine all ingredients with a whisk, and season to taste.
3.1.09
Why You Should Eat This
…a note from Roz about the nutritional benefit of eating chicken liver
Chicken liver is a traditional food that should be incorporated in every nutrient-dense family diet. Chicken livers are high in iron, Vitamin A, folate, and B-Vitamins…particularly Vitamin B12. Not only are these nutrients good for everyone, but necessary for pregnant or nursing moms as well as growing babies and children. Learn more about the benefits of eating liver here, just make sure you are buying your liver from the cleanest, most high-quality source possible.
About Christina Bailey & Edible Times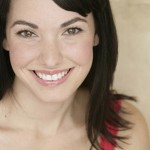 Christina Bailey blogs over at Edible Times about food, wine, edible discoveries and food news and politics.  She's a fan of ratios and methods in place of recipes, and of course real food!  Christina is a graduate of the Culinary Institute of America, worked  at Thomas Keller's Bouchon Bistro in Napa Valley, covered the news for Fox 4 in Southwest Florida and holds a Bachelor's degrees in Media Studies from Florida State University.