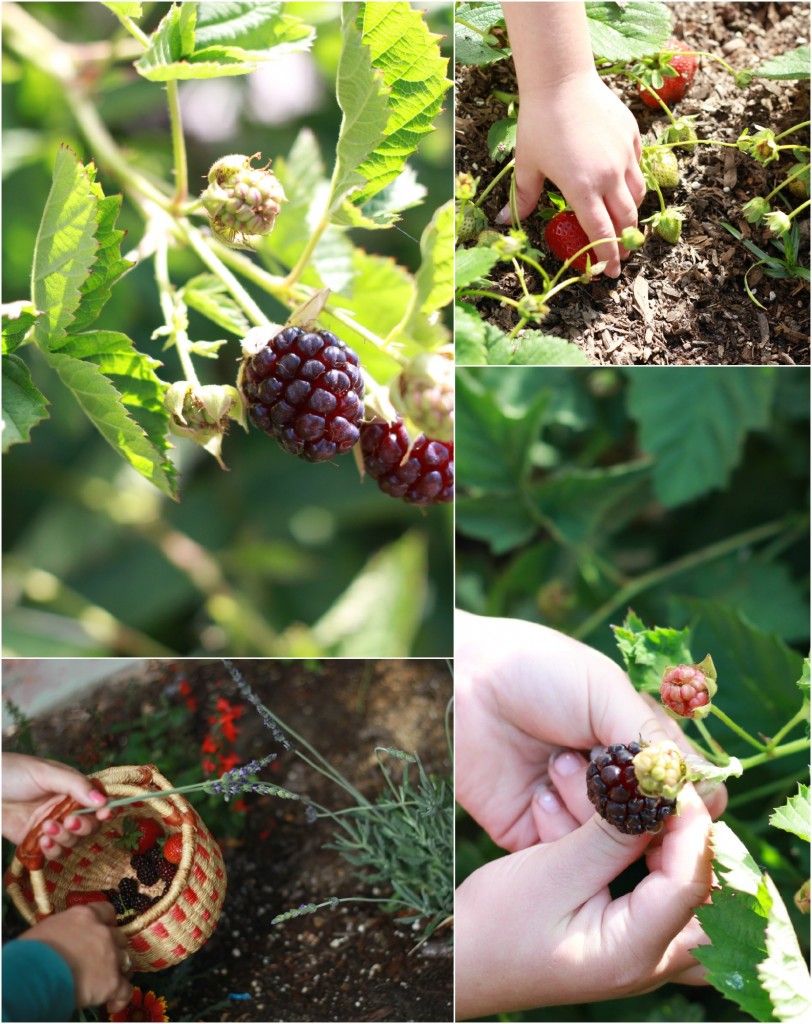 If you had to pick 5 fruits you couldn't live without, what would they be?
I know, it's a difficult question. Did you forget strawberries? Peaches? Blueberries? Watermelon? Well, those are on my top list (especially watermelon, which happens to be my favorite food. Not just fruit…food!)
I think that blackberries make my top 5 must-have fruits, too. We grow blackberries at our house and all those tight little green buds finally turned into luscious, sweet, super juicy blackberries!! We don't have a bounty yet, but I had enough to make these delicious scones. I also used some fresh lavender from the garden to make the scones a little more interesting.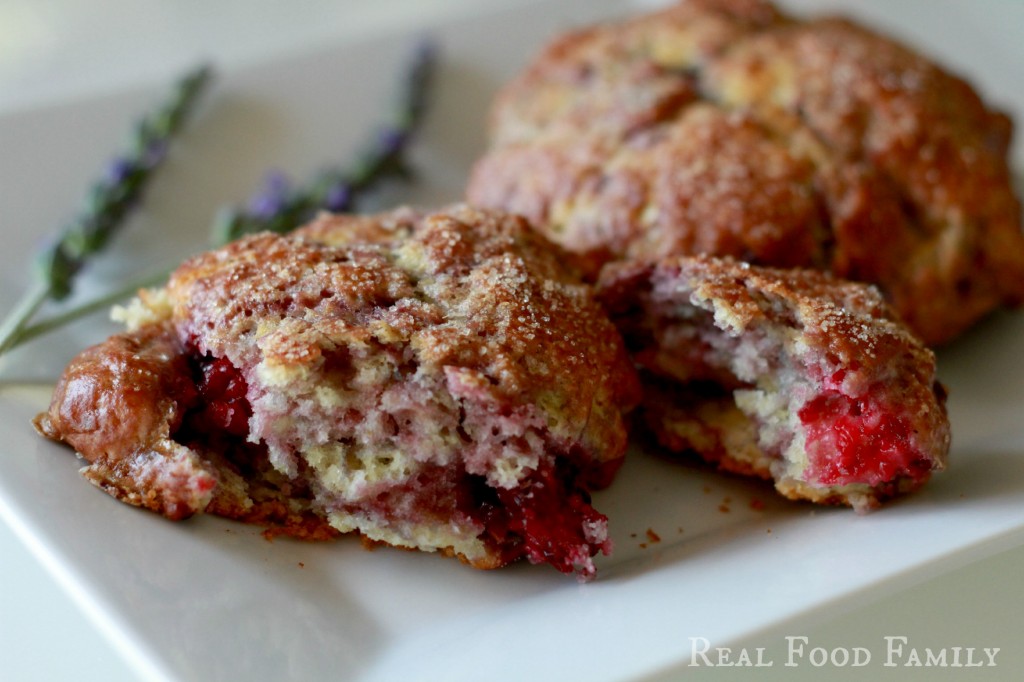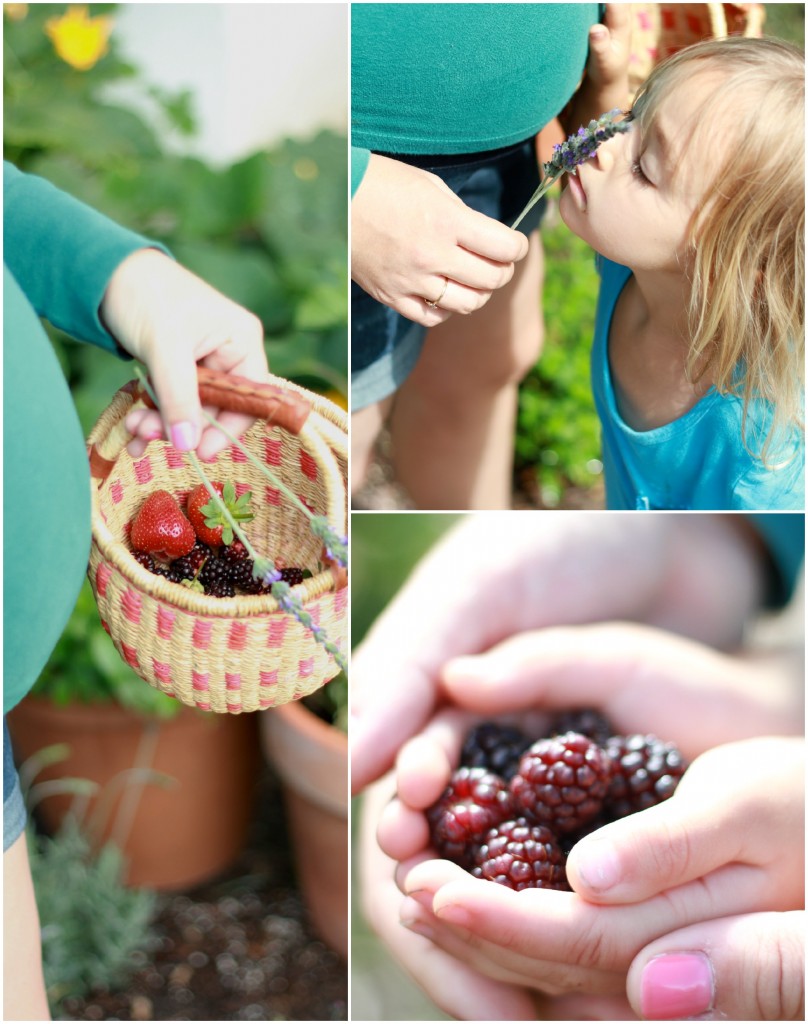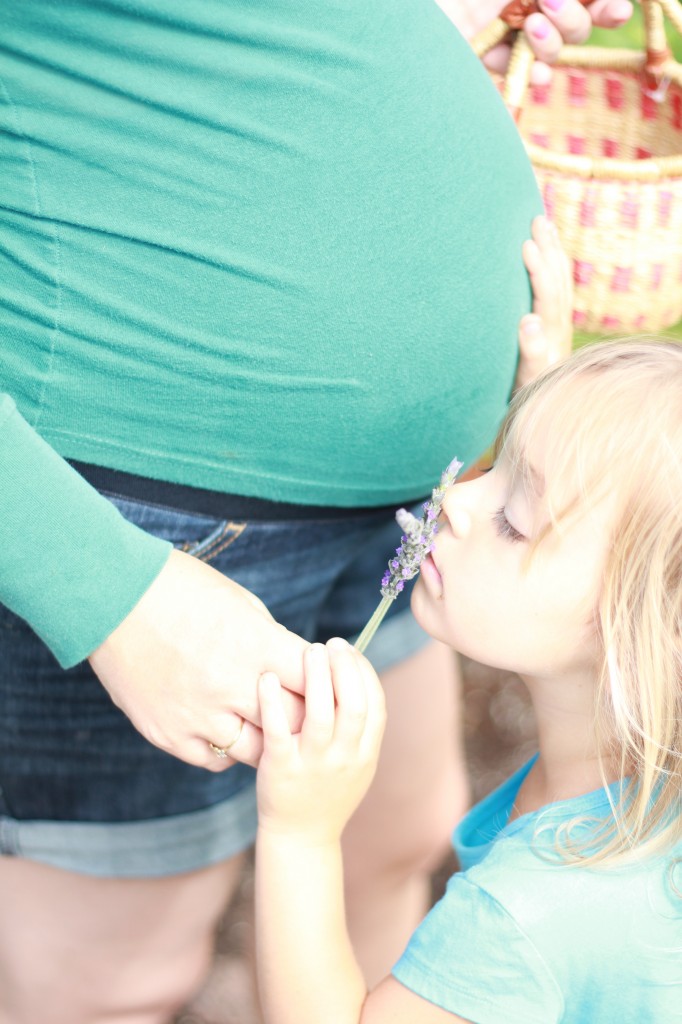 It is a simple yet extremely satisfying experience to walk outside with your family, collect some food from the ground, then come inside and use your harvest to make a delicious weekend breakfast treat like these scones. The base recipe is awesome, and I wish I could take full credit for it.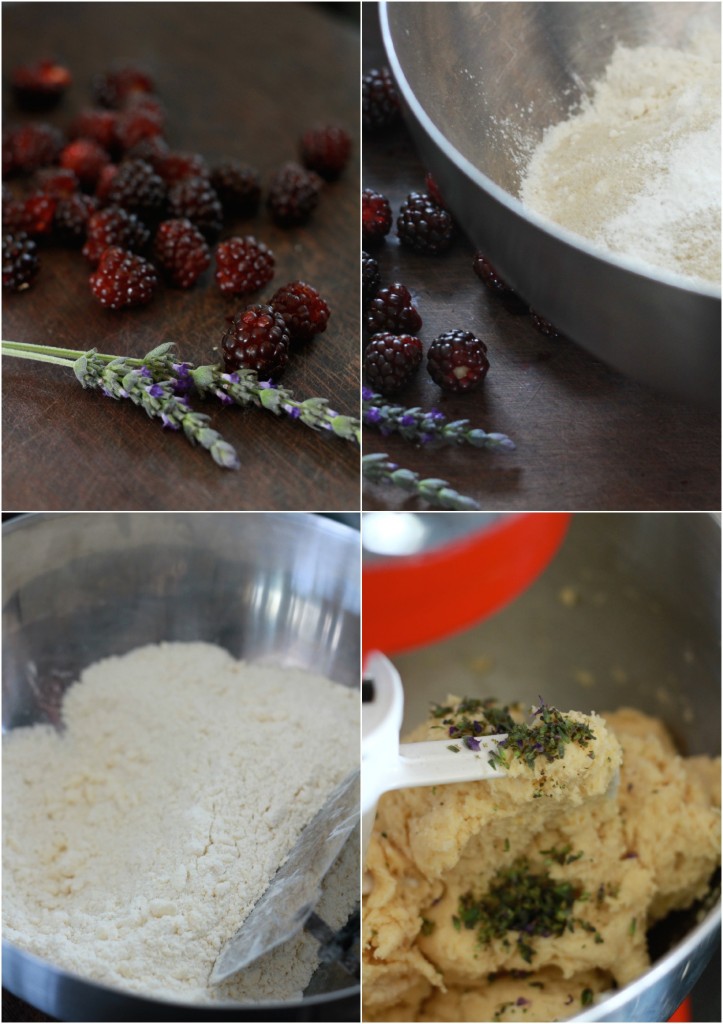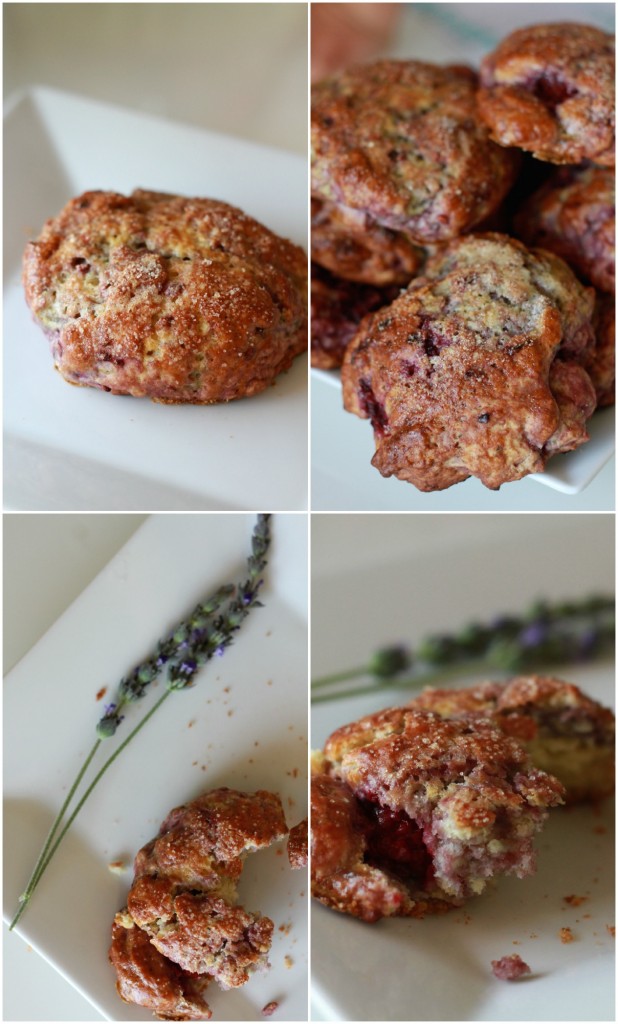 This recipe is based on this recipe by Joy The Baker. (If you ever want to bake up some perfect deliciousness, search her site!)
Blackberry Lavender Scones
Ingredients
Instructions
Preheat oven to 400 degrees F.
Whisk flour, sugar, baking powder, baking soda and salt together in the bowl of a stand mixer to evenly blend. Use a pastry cutter or large fork (or your hands) to cut the cold butter into the dry ingredients until small crumbles form evenly throughout the mixture.

Secure the bowl to the mixer with a paddle attachment and add one egg, buttermilk, lavender and lemon zest. Stir on the lowest setting just until the ingredients are all incorporated.

Remove the bowl from the mixer and gently fold in the blackberries. (The more you "work" the blackberries into the dough, the more they will "bleed" red juice throughout the dough.)

Form small handfuls of dough into balls and place on a baking sheet. Beat the extra egg in a small bowl with a splash of water and brush the egg wash over each scone. Top each scone with a generous sprinkle of sugar.

Bake the scones for 15-18 minutes until golden on the tops and edges. Let them cool a little, then serve.  
https://realfoodfamily.com/blackberry-lavender-scones/