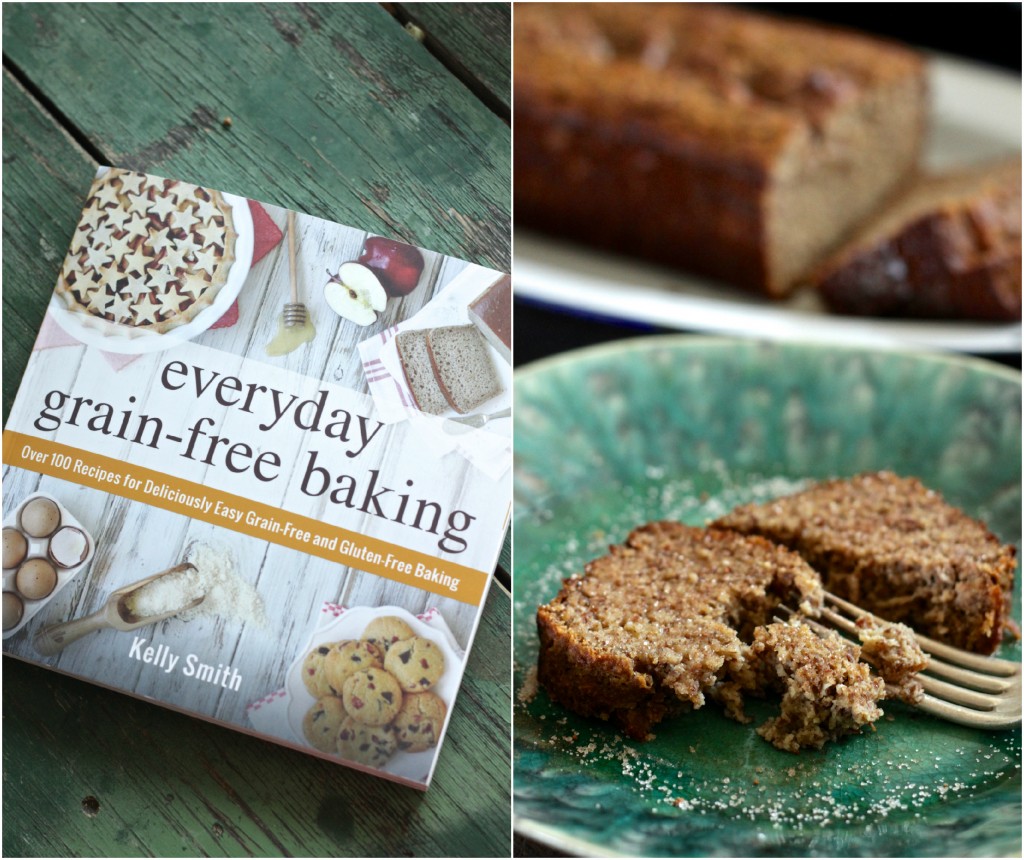 I had the distinct honor to receive the new book, Grain Free Baking, by my friend Kelly Smith from The Nourishing Home blog.
First of all, Kelly Smith is the kindest blogger on the planet! She truly has a heart of gold and gives all the glory to God. I've loved meeting her, getting to know her, and watching The Nourishing Home grow into a wildly popular and helpful blog.
Her new book, Grain Free Baking, has a ton of incredible recipes like cakes, cookies and crackers. There are even recipes for flaky grain-free biscuits and pie crusts!!! I honestly did not think that was possible! It's one thing to make a crumbly nut crusts, but flaky??!!
Hi, I'm Roz and I suck at grain free baking.
It's kind of a joke in my house. If Roz bakes something, it probably won't be that good…unless it's a pie. My dad and husband are the baking masters in our family. My problem usually begins with the fact that I always have to make a recipe "healthier" with grain-free alternatives and stuff.
But the real problem isn't that grain free baking can't be good, it's just that I don't exactly know how to bake properly with grain-free ingredients. You can't just replace all-purpose flour recipes with coconut flour or almond flour, or you sweetened rocks and sand as your result!
Kelly, however, is a master. Grain-free is what she does well and that's why she has a book all about it. I was so surprised to learn about the "secret" ingredients and methods she used that I never thought of to resemble the results you get with white flour! (Hint….she uses ingredients that I always have in my kitchen, but you don't see very often for baking recipes…like this.)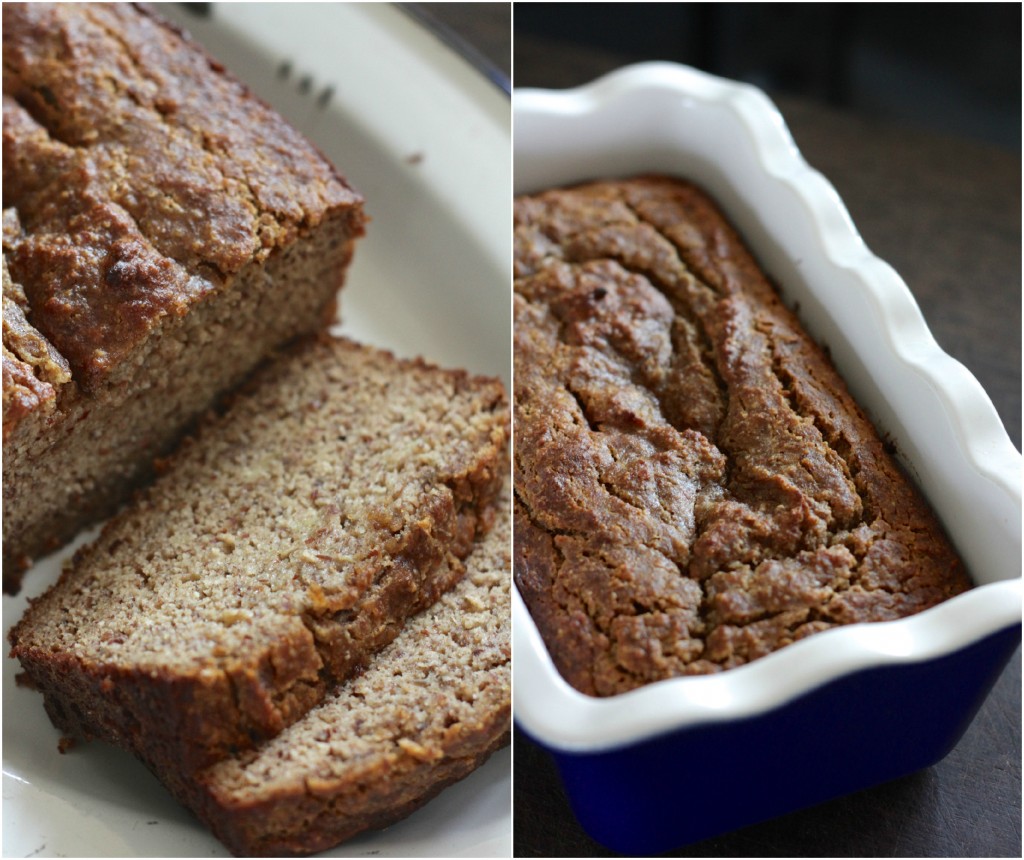 Grain Free Banana Bread
I decided to make something simple first: banana bread. She says in the book that her kids are always asking for her to make some, so that's the place to start in my house!
IT. WAS. AMAZING!!! I had the whole family try it- kids, husband, even my parents and grandparents- and no one could believe it was grain free AND sweetened only with honey (from our own bees, of course).
Grain Free Banana Bread from "Grain Free Baking" by Kelly Smith

Ingredients
2 cups blanched almond flour (I didn't have blanched and it was still good!)
2 tablespoons coconut flour
1 teaspoon baking soda
2 teaspoons cinnamon (my addition)
1/4 teaspoon nutmeg (my addition)
1/2 teaspoon sea salt
1 cup mashed ripe bananas (about 2 large ripe bananas)
3 tablespoons honey
2 tablespoons coconut oil, melted
3 large eggs
2 tablespoons coconut milk
2 teaspoons pure vanilla extract
1 teaspoon apple cider vinegar
Instructions
Preheat your oven to 350 degrees F.
Whisk flours, baking soda, cinnamon, nutmeg and salt in a large bowl, until well mixed.
Mash bananas and mix with honey and coconut oil with an electric stand or hand held mixer until smooth and creamy. Mix in the eggs, coconut milk ad vanilla, then finally mix in the apple cider vinegar.
Use coconut oil to grease a baking dish and pour the batter evenly into the dish. Bake for about 45 minutes until a knife inserted into the center comes out clean.
Let the bread cool completely before transferring to a serving dish to slice and serve.
This recipe is posted, with permission, from Kelly Smith's cookbook, Grain Free Baking
https://realfoodfamily.com/review-grain-free-baking-kelly-smith/